The mad rush for year-end donations may be over, but when it comes to successful fundraising, there are opportunities within every season to engage and inspire action from your community of supporters.
Make these essential fundraising steps part of your New Year's resolutions!
Resolution 1: I Will Update My Campaign Page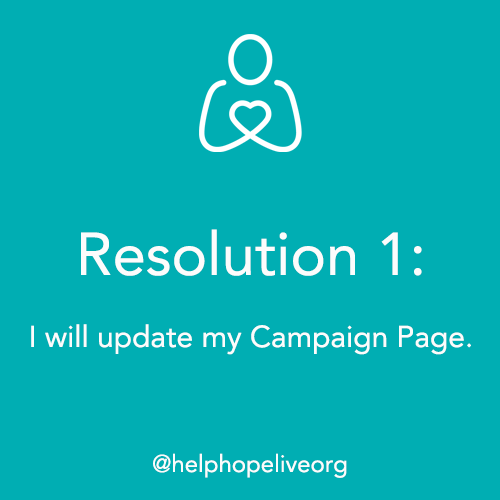 The start of a new year is the perfect time to refresh your Help Hope Live Campaign Page to help reconnect your supporters with your cause. And with our new Subscribe feature, your family and friends can now sign up to get your Campaign updates delivered to their inboxes, so they don't miss a thing!
Change your Campaign Picture. In our experience, the most successful photos show our clients looking hopeful. Seasonal photos are fun, too! Regardless of the type of photo you choose, it should be large (we recommend square photos that are 500-1024 pixels wide).
Add an Update. You should aim to post regularly (at least once per month) about your health status, medical needs, and how donations are making a difference.
Add a new Album. Great images help supporters visualize their impact. If you have special photos from 2018, especially health-related images or photos from a fundraiser, add a new Album to your page to showcase them!
I forgot my password/I can't get logged in!
If you can't get logged in, start by using our forgot password feature. If you still can't get in, or if you can't remember your username or email address, give your Client Services Coordinator a call at 800.642.8399 and we'll help.
Resolution 2: I Will Reach Out to My Community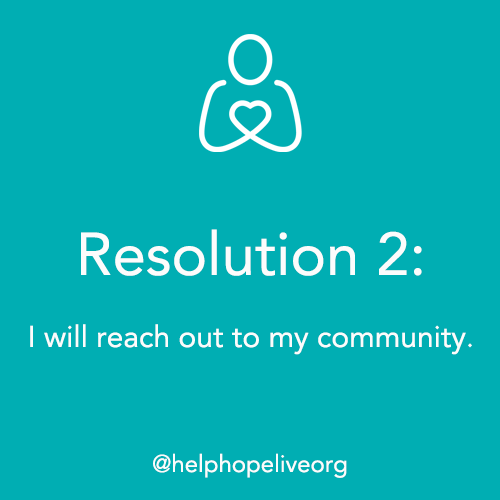 What else will help me get ready to fundraise in 2019?
Say thanks.
"A person who feels appreciated will always do more than what is expected."
Kick off the new year by reaching out to your community to give thanks. When you take the time to let people know you value their support, it often inspires them to continue doing even more. Saying thank you also gives you an opportunity to share important updates and your goals for the new year.
Whether you plan to post a thank-you message on social media or create an engaging email blast to connect with supporters who donated this year, we've brainstormed a few content ideas to help get you started. Remember: you can convert any of these ideas into an engaging video or live video instead of just a text post!
5 things I'm grateful for as 2019 begins
Reflecting on what's changed since January 2018
2 things I loved in 2018, 2 things that challenged me in 2018, and 2 things I wish for 2019
An update on my holidays
My 4 favorite photos from 2018 (ask friends to share their own!)
A Save the Date reminder for a big fundraiser planned for 2019
My 3 favorite memories of 2018
Before and after: photos and comments that reflect how you felt before and after you received support from your community in 2018
6 things I hope for 2019
Resolution 3: I Will Contact My Client Services Coordinator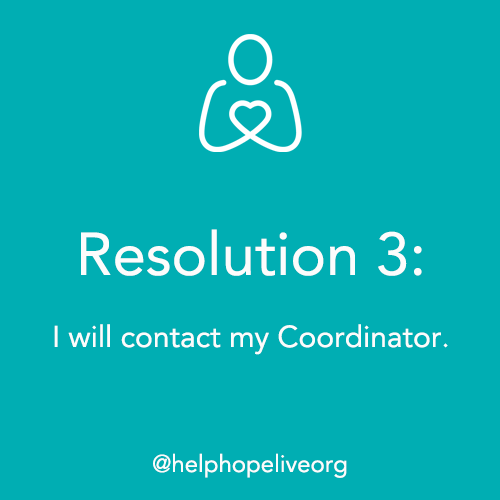 I need fresh fundraising ideas for 2019!
It's the perfect time to reconnect with your Client Services Coordinator via phone or email to get some fresh fundraising ideas. Here's are three easy ways to prepare for the conversation.
Reflect so you can focus on what's working well. Which fundraisers, online or in-person, were the most successful for you in 2018? Did one particular month or season inspire a large number of donations? What did you learn from these successes?
Review your Campaign Dashboard. Your Dashboard is full of helpful forms and resources to assist you with fundraising and paying medical bills. View our Fundraiser Ideas List to consider trying something new in the new year.
Research any events you didn't get a chance to move forward with last year, such as community-wide yard sales or 5K charity fundraisers. Your Coordinator may be able to suggest next steps to take to help you seize the opportunity this year.
I'm ready to go!!
Well, then…don't let us stop you! Dive into 2019 (feet first) with strong fundraising resolutions and have a hope-filled and fabulously successful new year.
Written by Emily Progin