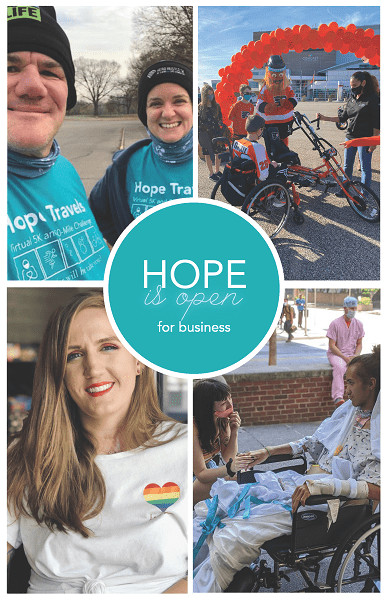 HOPE is open for business!
We're still here helping because of you.
No, really, you are the reason!
Like the thousands of families who rely on our services, our nonprofit depends on the generosity of donors like you to survive and thrive.
2020 has been a challenging year for all of us. But your support has given us hope and kept us going! We are proud of the work we've accomplished with your help.
When the world all but shut down, we provided uninterrupted service from the safety of our homes and continued to be a voice for hope for our clients during a time of overwhelming need. We also answered the call to help 405 new families, including COVID-19 survivors.
When hundreds of events had to be cancelled or postponed, we offered safe and creative fundraising ideas for our clients to connect with their communities online, raising an impressive $4.5 million.
When economic uncertainty surged across the country, we were a financial safety net for 970 families, covering $4.7 million in unmet medical bills and emergency living expenses.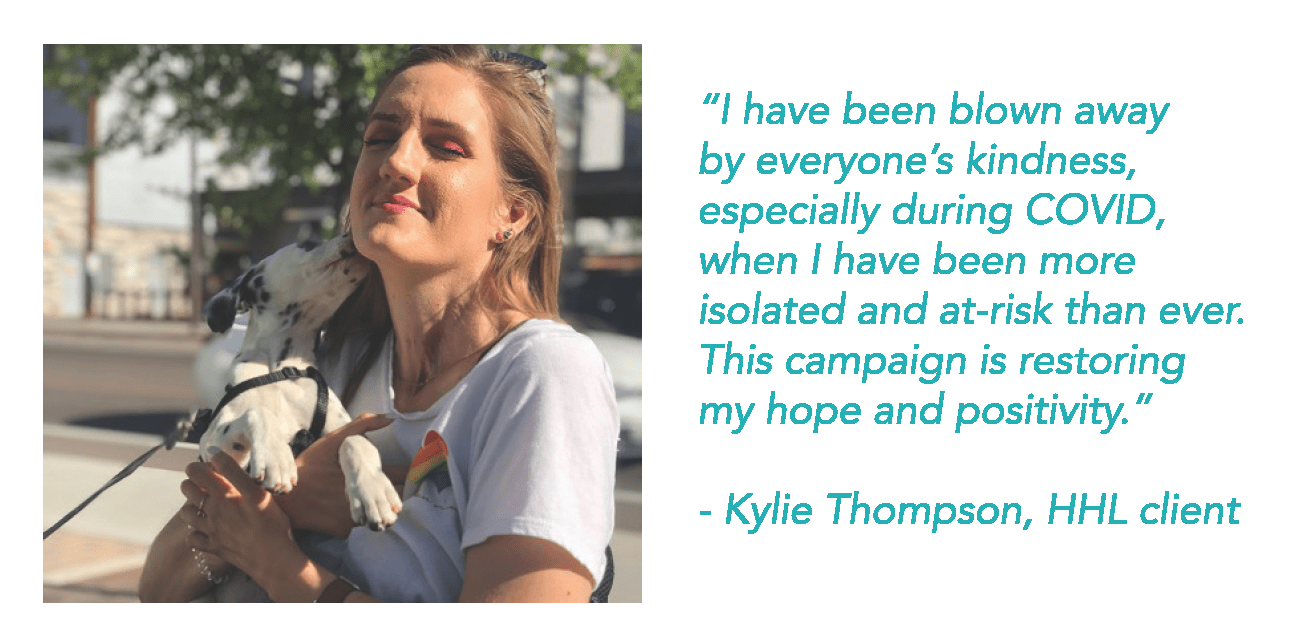 What next year will bring is uncertain. What we do know is that our clients' needs will remain, and the demand for our services will continue to increase.
Give hope today by making a donation to our COVID-19 Relief Fund. This special fund is unrestricted, meaning we will apply your gift toward our areas of greatest immediate need.
We are grateful for your continued connection to our case and your generous support.
Thanks to you…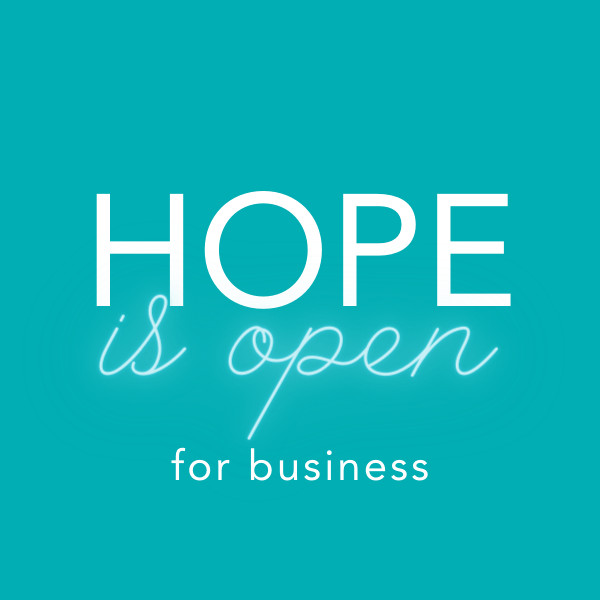 Written by Emily Progin