"It's a new freedom for him."
Our team traveled to New Jersey today with a special mission: gifting an adaptive bike to five-year-old Carl Pelo and his family.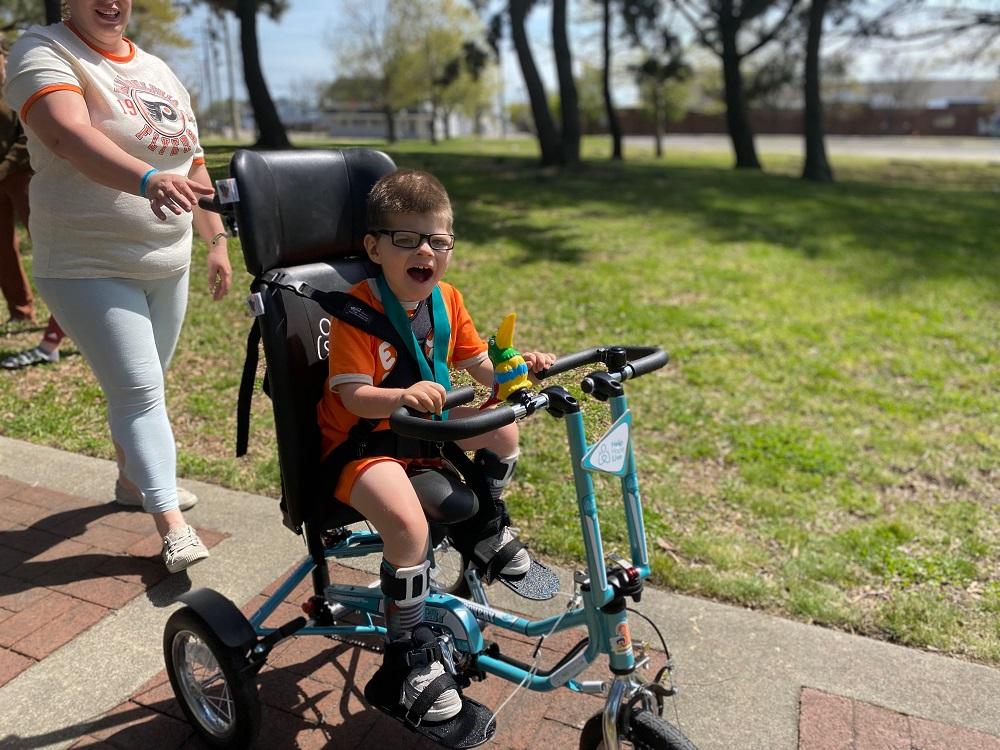 Carl is living with hydrocephalus, a chronic neurological diagnosis that can lead to symptoms ranging from headaches and vision problems to balance and coordination challenges, mobility limitations, and cognitive or developmental delays.
Diagnosed at birth, Carl has had several surgeries and procedures to assist with the symptoms of hydrocephalus and give him the best possible chance of mobility. He was diagnosed with cerebral palsy at age two.
Today, Carl is hard at work learning how to walk, stand on his own, and talk. He is joyful, social, and engaged, and he loves hugs, kisses, and using the phone.
We know that for children like Carl, some of the joys of mobility and community engagement can be out-of-reach due to the associated price tag.
Adaptive bikes are a potentially life-changing tool for both kids and adults with disabilities, encouraging greater mobility, independence, physical activity, outdoor access, and social participation. Rarely covered by insurance, these bikes come with a substantial out-of-pocket cost that can exceed $6,000.
We were overjoyed to be able to present Carl with an adaptive bike of his own today.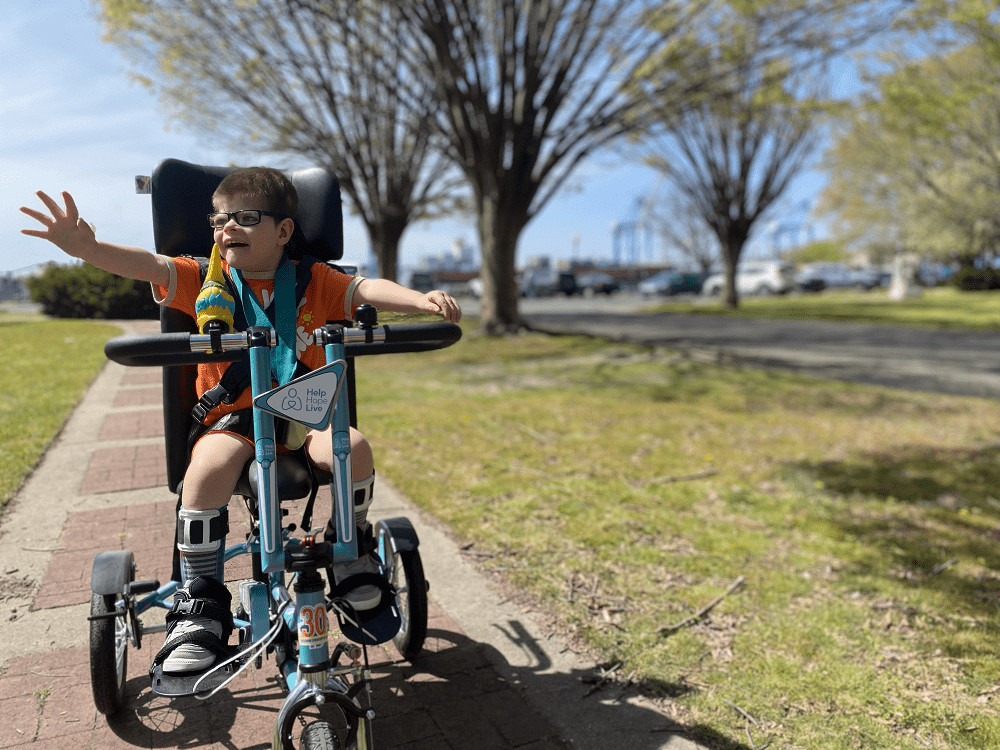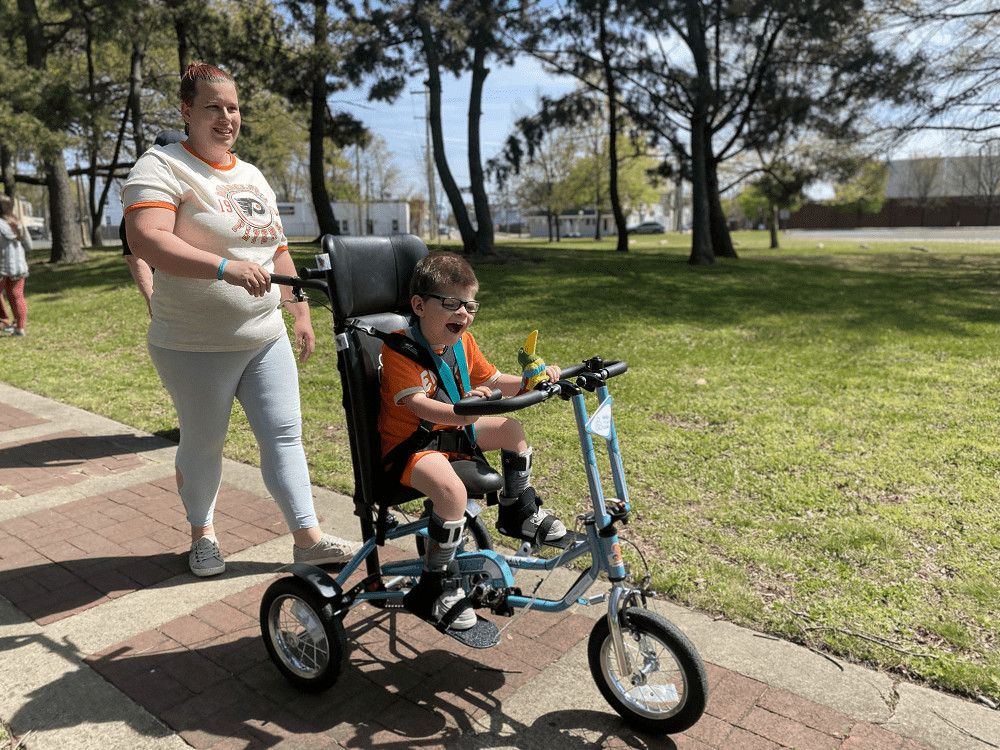 The big reveal:
"This is like him walking, running, participating in activities," said Carl's mother, stressing both the freedom that the bike will give him and the potential physical benefits of greater movement:
"It gives him the strength to walk."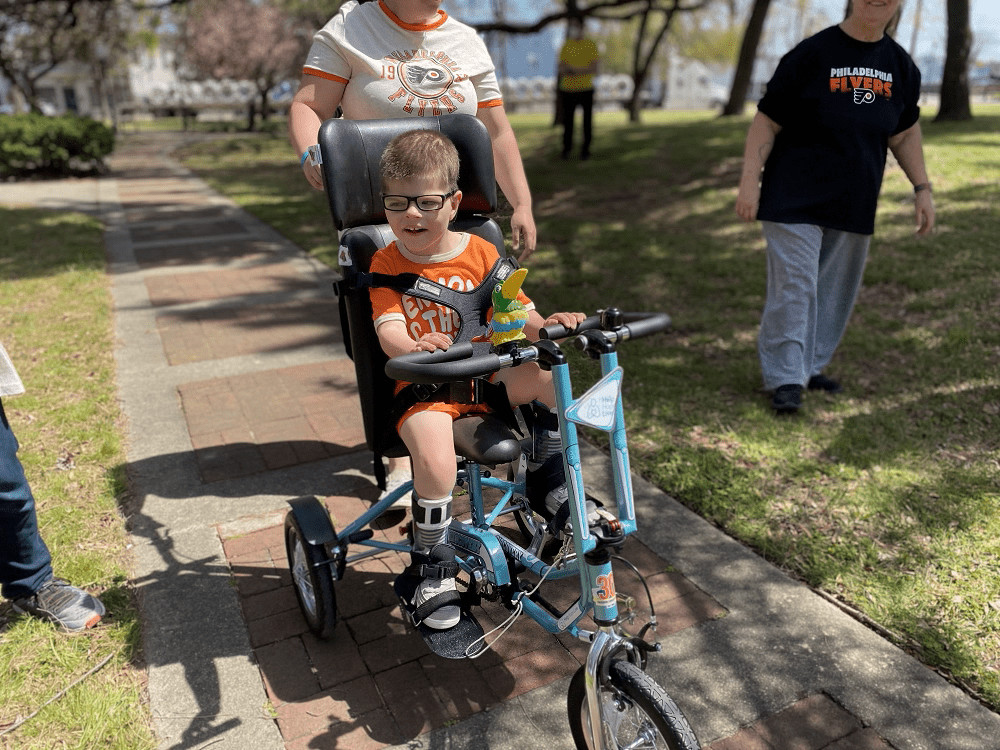 "Carl came to life," said Brooke Schostak, our Director of Development. "Today was such a joyful event for this family."
Carl in motion: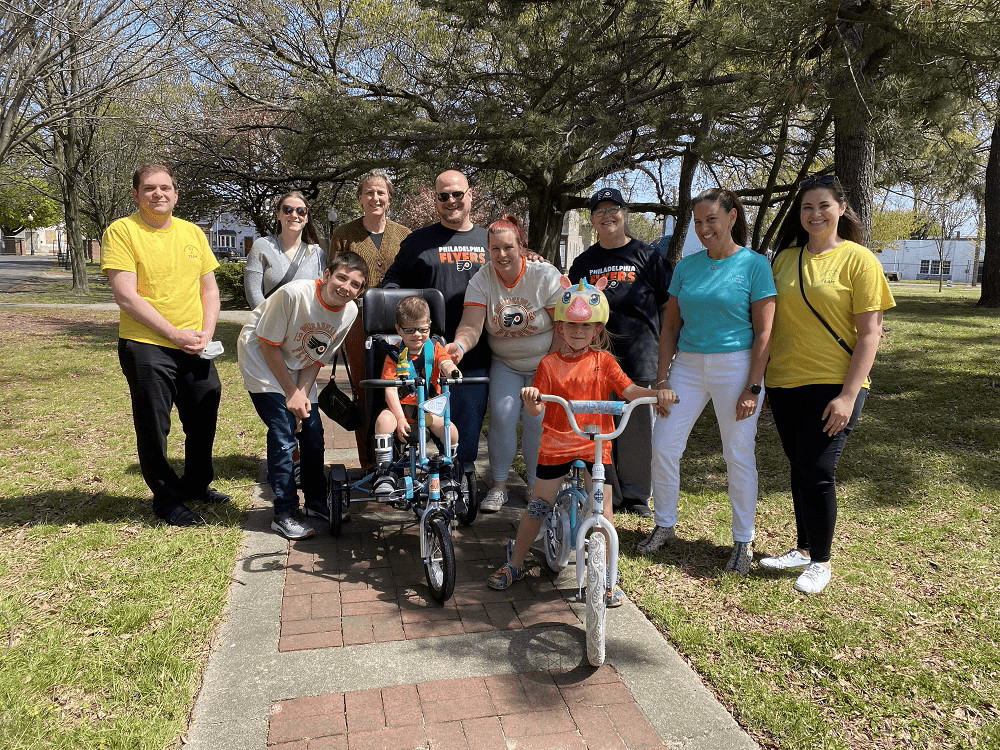 While we've had a chance to present Freedom Concepts bikes like this one to nine other kids with disabilities in our area, there was something a little different about the bike we gave Carl today. For the first time, we were able to wrap the bike in our signature Help Hope Live color, teal, and add the Help Hope Live logo to Carl's new ride.
"He is so incredibly happy."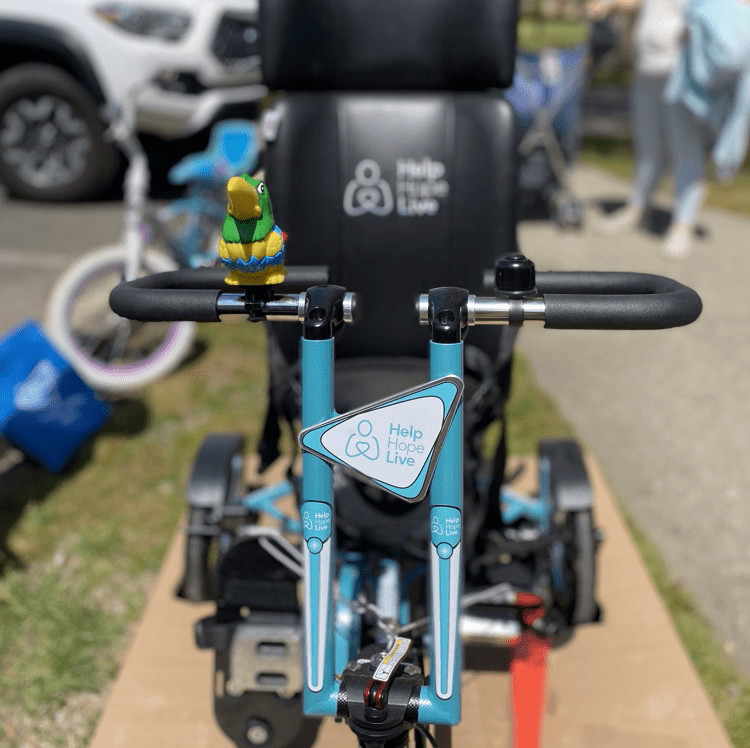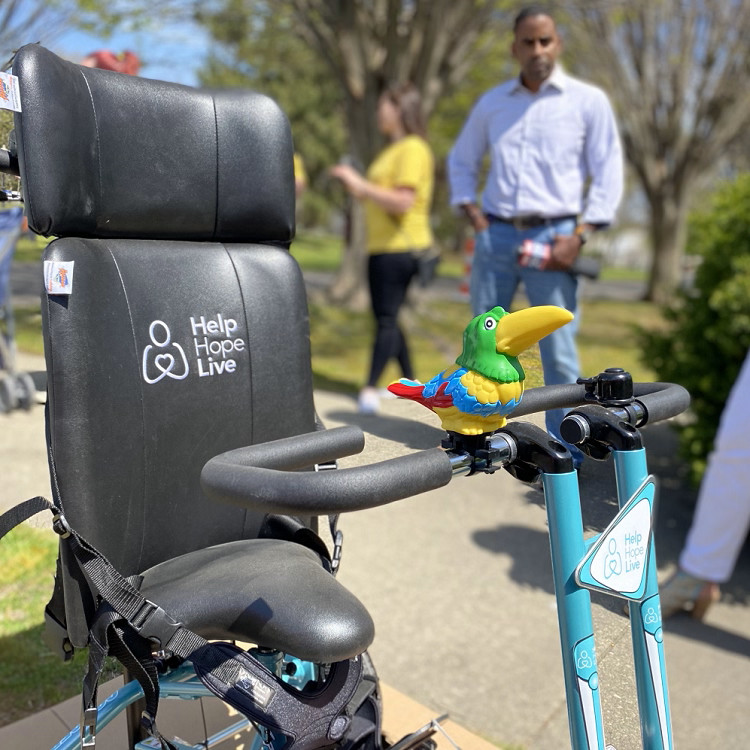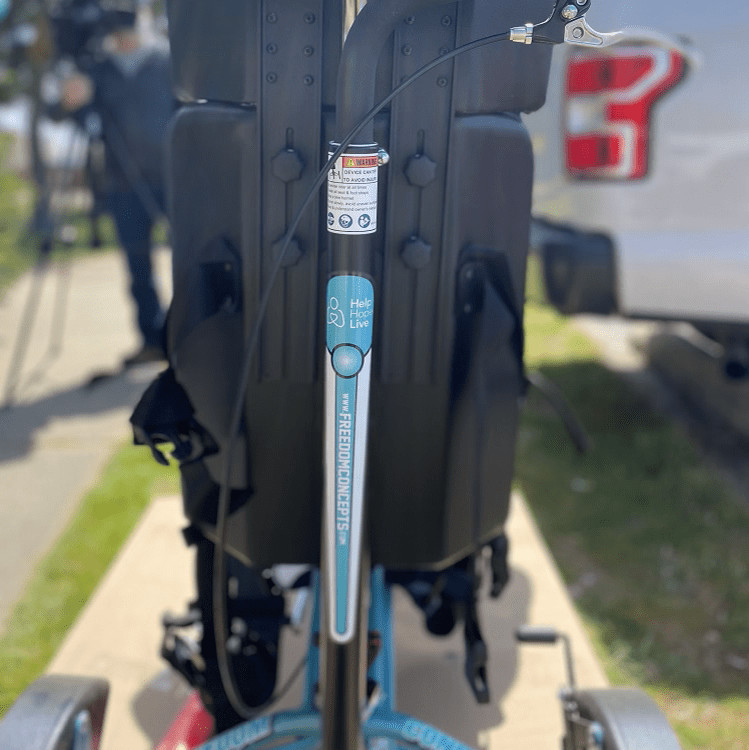 This bike giveaway was made possible by the Esther and Pedro Rosenblatt Foundation. Pedro's daughter, Denise, and her daughter, Lilly, joined us for Carl's special moment in the sun.
Denise shared that her father loved children, making the bike presentation today a memorable moment for them
We were also joined by our friends from Weismann Children's, where Carl pursues rehabilitation regularly for strength and mobility, and by FOX 29's Bill Anderson: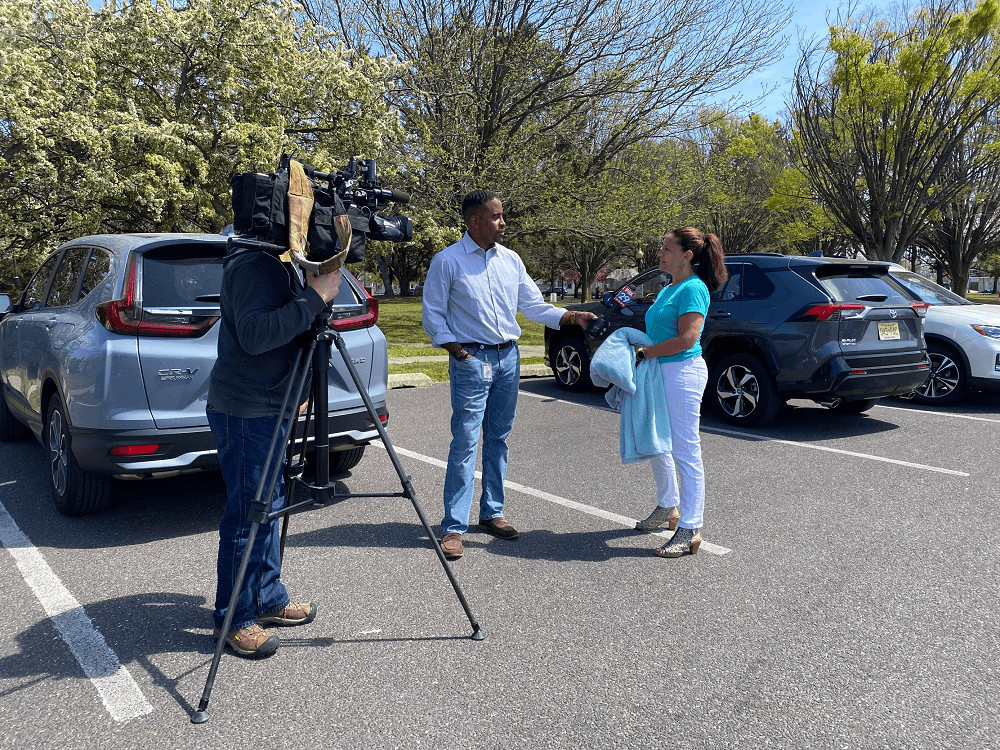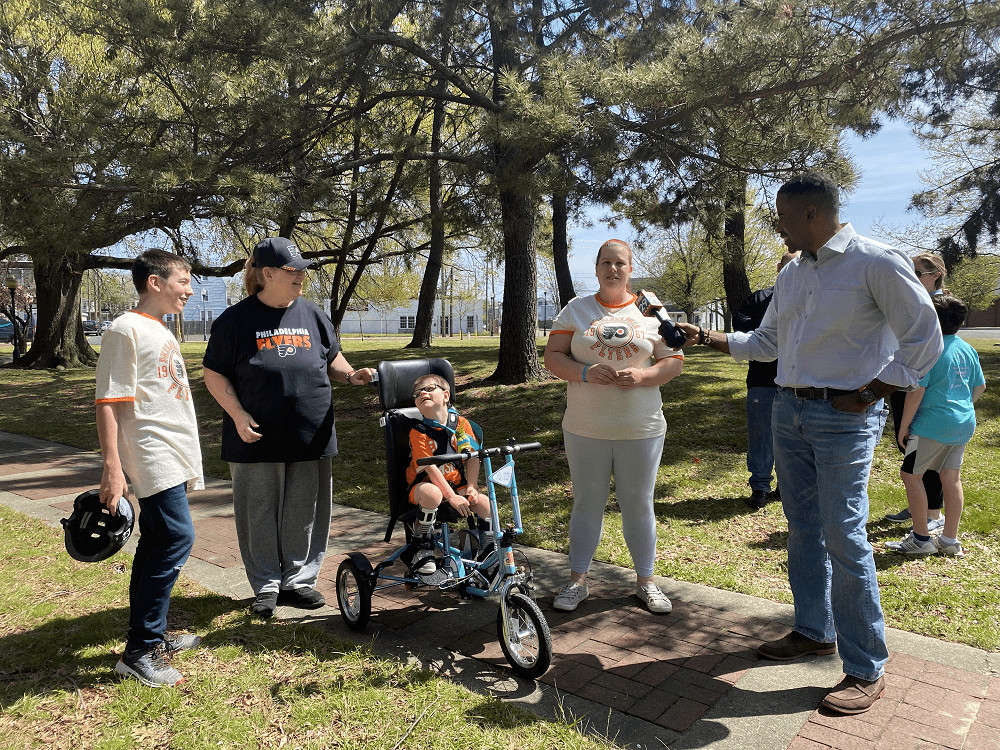 Carl has a lot of new ground to cover on his bike – but it's not the end of the road for his family's fundraising journey, either. Chronic diagnoses come with a lifelong financial burden, and our nonprofit is here to help ensure families like Carl's never feel alone and overwhelmed by the cost of medical essentials, equipment, and care.
Donations to our nonprofit make incredible moments of hope possible, from adaptive bike giveaways to medical milestones, mobility breakthroughs, life-saving transplants, and so much more. If you can, please give today – we can't keep kids like Carl moving forward without you.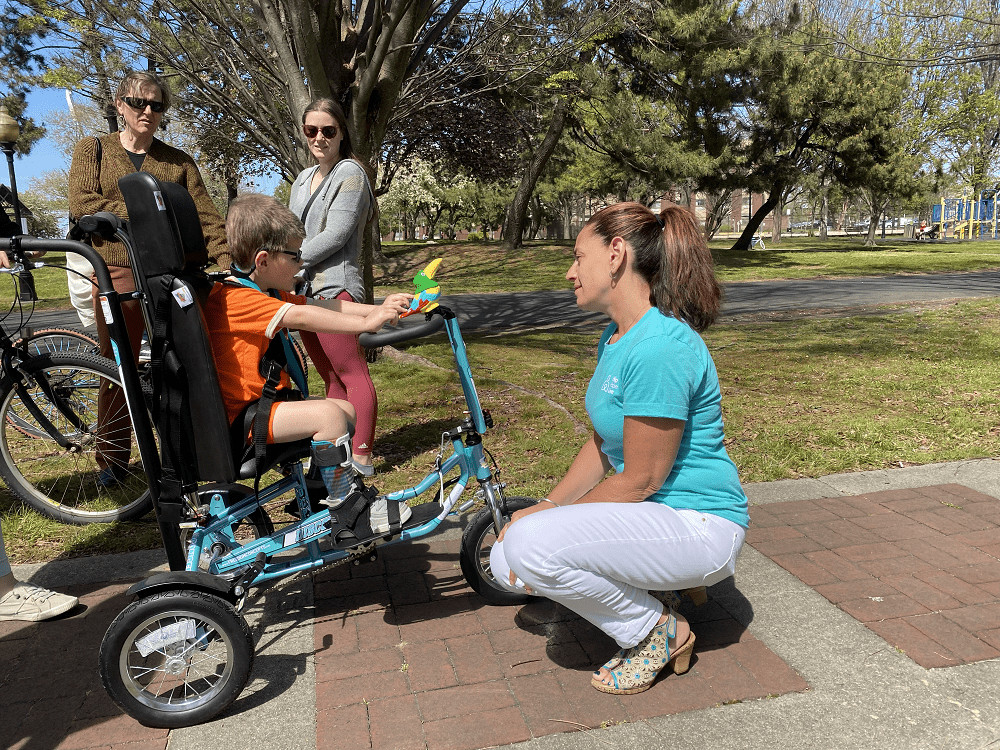 If you know a family in need of financial support while navigating their child's future with a life-impacting illness or disability, find out what makes us different for medical fundraising or submit a short application today.
Written by Emily Progin