An appreciation letter to donors is something that can capture a wide array of emotions and can often be a hard task to tackle. Jennifer Cuello received a cystic fibrosis lung transplant not too long ago. Leading up to the transplant, Jennifer spent four decades contending with health challenges, treatments, medications, infections, and hospitalization because of her need for cystic fibrosis treatment . Her sister, Jessey, passed away from the same diagnosis at 29.
Her lung transplant for cystic fibrosis cured her of the ongoing cystic fibrosis treatments that began to override her life and worsen leading up to the lung transplant. Without the donor, she wouldn't be where she is today.
Jennifer finally received a life-changing transplant in August 2021. Now 40, she wrote a letter to her lung donor's family capturing what this gift of life means to her.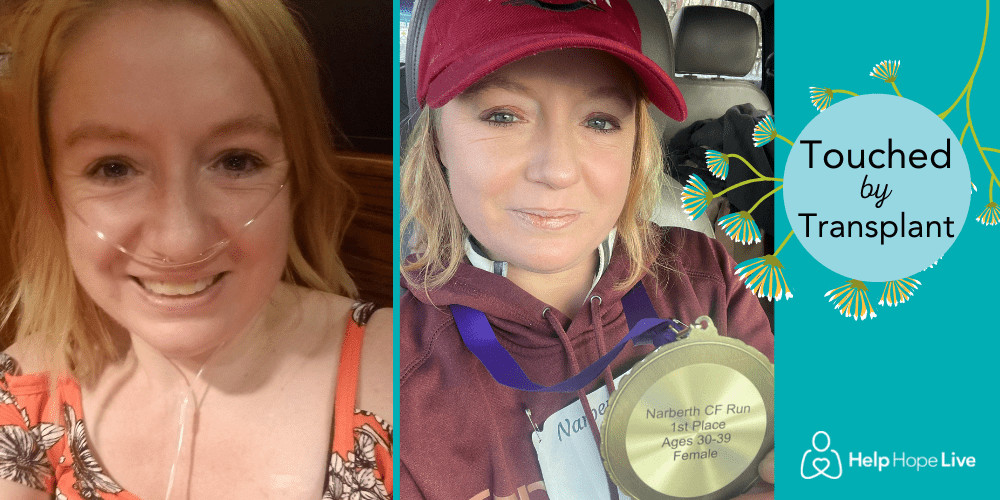 To My Donor's Family,
It's been nearly eight months since the loss of your loved one. I've never met her, but I think about her nearly every day.
I always wonder what she looked like. Was she a wife? Was she a mom? What did she enjoy doing?
No matter what the answers are, she saved me. She will always be my angel.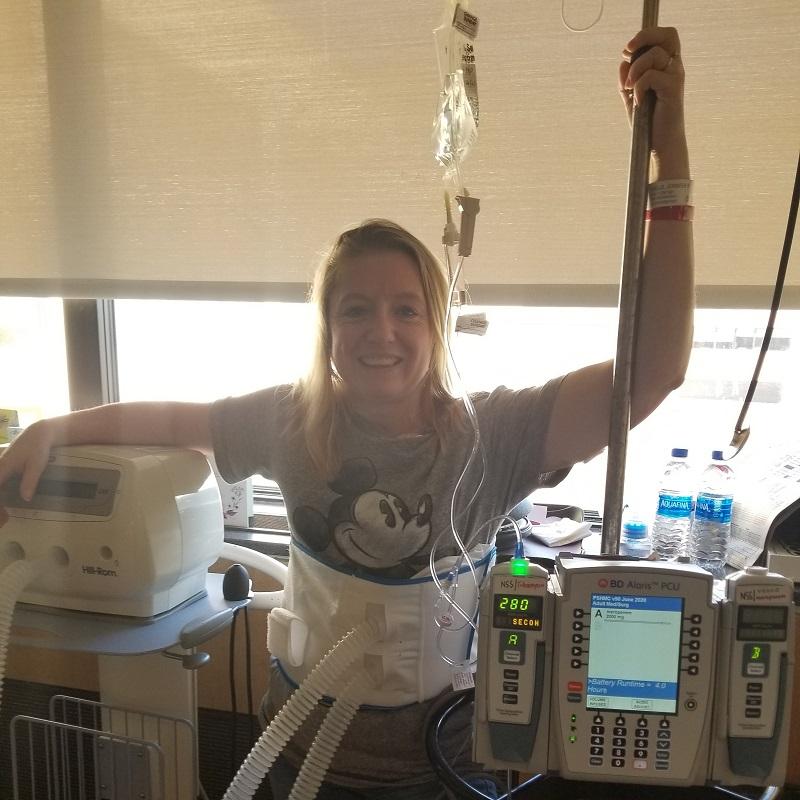 I wanted to update you on how your loved one has impacted my life.
Since I received her lungs, I haven't had a single setback. I've been one of the "lucky ones," and I count my blessings every day. My lung function was merely 19% prior to transplant. Within a few weeks post-transplant, it raised to 77%. Today, it is over 100%–higher than it has ever been in my entire life! I jog or walk 3 miles per day, three days per week, and I am registered to complete a 5-mile run in April.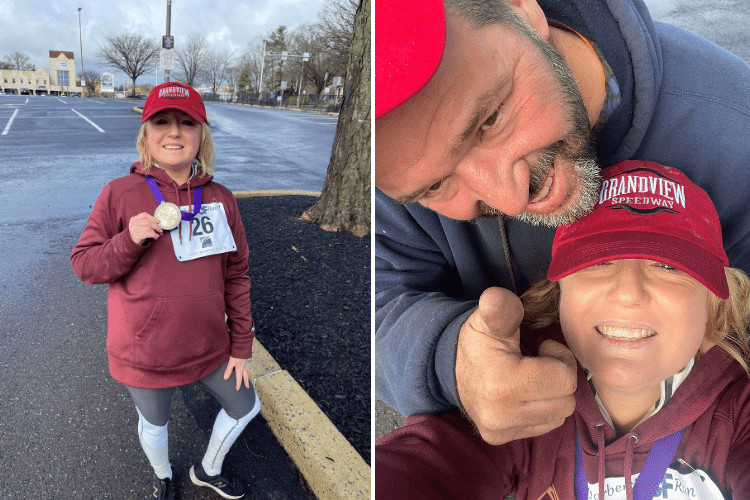 Returning to work in the medical field has been wonderful.
It has been years, and now I can work without getting run-down and sick. I work hands-on with my patients and staff, performing vitals and EKGs.
I was never able to work full-time before now. I just didn't have the health, and I spent three hours every day doing breathing treatments and taking pills and insulin. When I tried to work full-time as a medical assistant, I got run-down and ended up sick in the hospital. As a result, I could work 30 hours maximum, and I was never eligible for insurance through an employer. I was only able to get insurance through my father or through state-based benefits.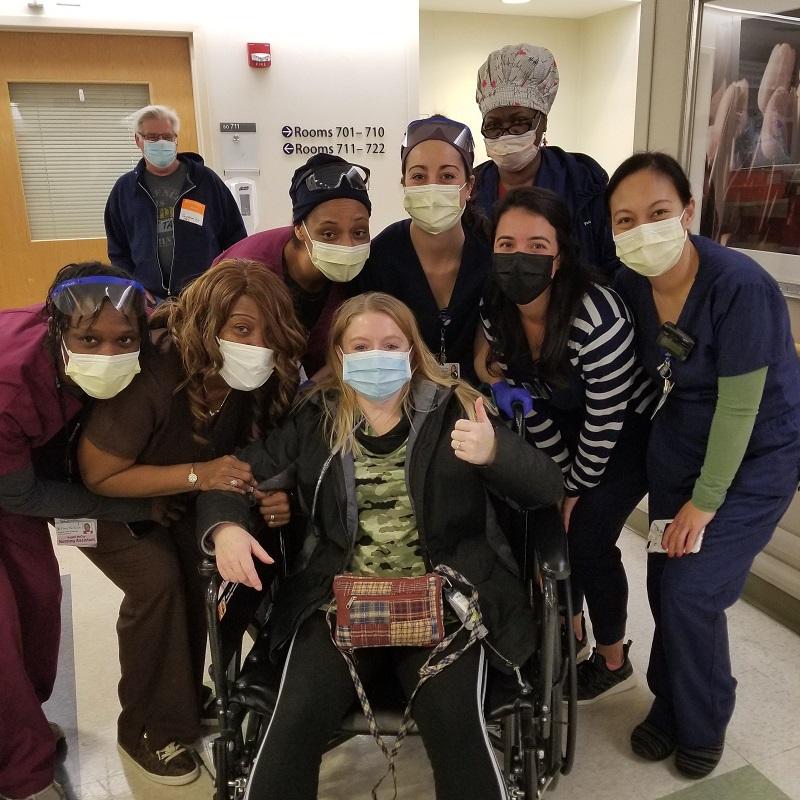 Yesterday, I received my employment-based insurance cards. While this may seem like nothing to most, it meant the world to me: it was the first time ever that I insured myself. I even got teary-eyed.
I'm so proud to have the opportunity to provide for myself in a way that I could never access before.
Finally, the wedding planning is well underway. Troy and I set a date for this October. We are holding an outdoor fall wedding with the colors apple, marigold, and cinnamon. We are celebrating alongside 16 groomsmen and bridesmaids and 200 guests within a barn remodeled for weddings.
I picked out my wedding dress and décor.
We're set with the DJ, photographer, cake-maker, caterer, and pastor. Everything is coming along nicely.
I hope you don't mind me updating you. I just wanted to share with you how wonderful I'm doing with all gratitude to you, your family, and your loved one.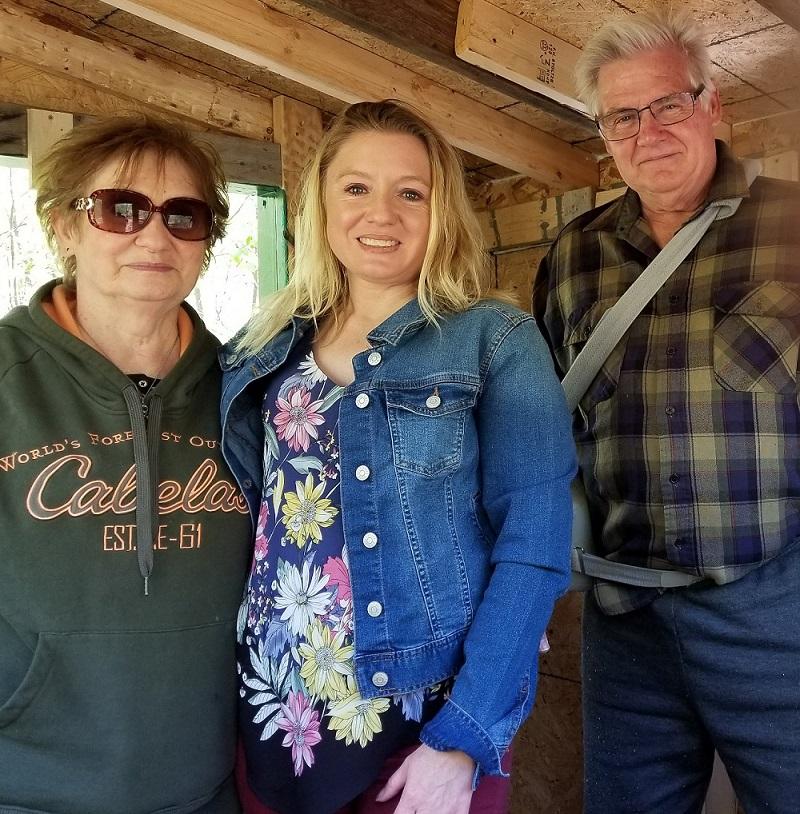 She is always with me, and I'll never take anything for granted.
Please be well. I wish you peace and love. If you ever want to reach out to me, feel free.
Sincerely,
Jennifer Cuello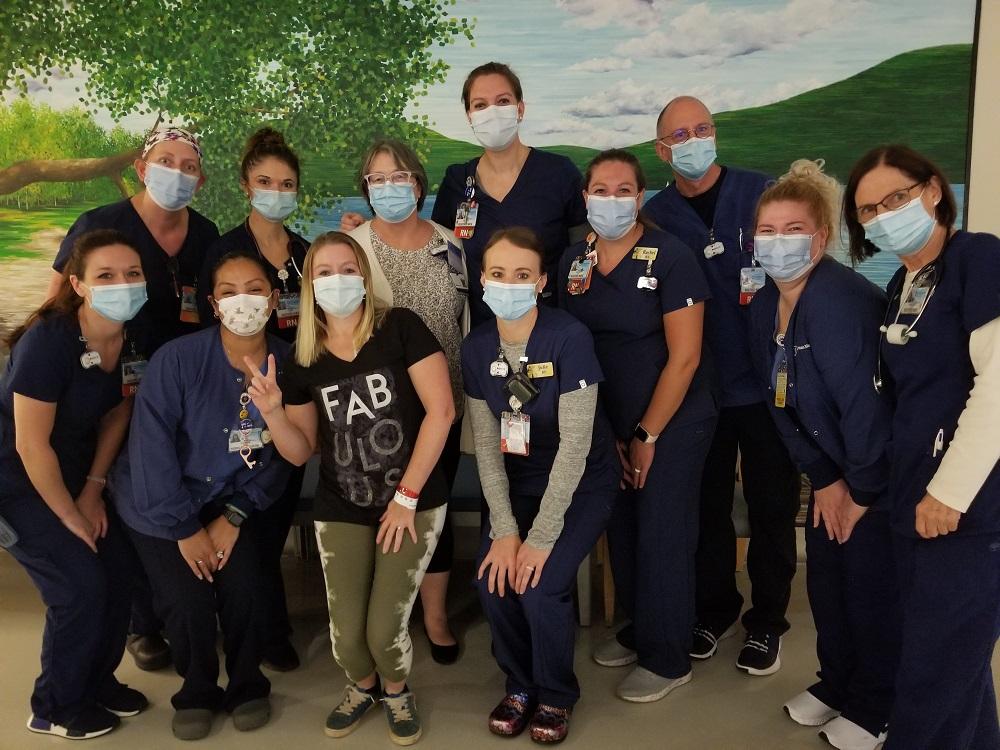 Jennifer raised $14,338 with Help Hope Live to offset the cost of out-of-pocket lung transplant expenses. She continues to fundraise for critical costs today.
Written by Emily Progin