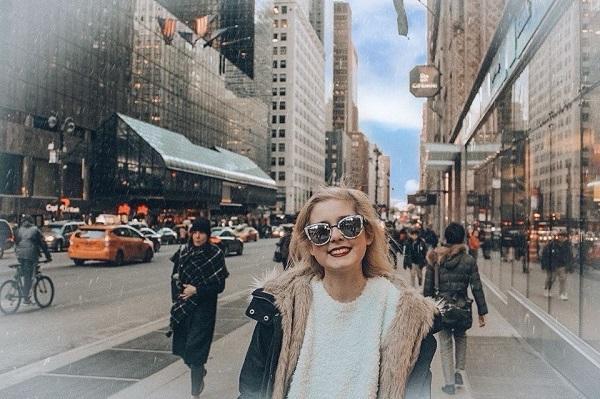 In July 2019, cystic fibrosis warrior and transplant recipient Annie McMahon passed away at age 22. Today, inspired by her dedication to giving hope to others living with CF, Annie's Memorial Fund is shining a light into the lives of Help Hope Live clients who can't cover critical medical expenses alone.
From epic polar plunges to celebrity support to one fighter's unfailing legacy, this the exceptional history of Annie's Memorial Fund.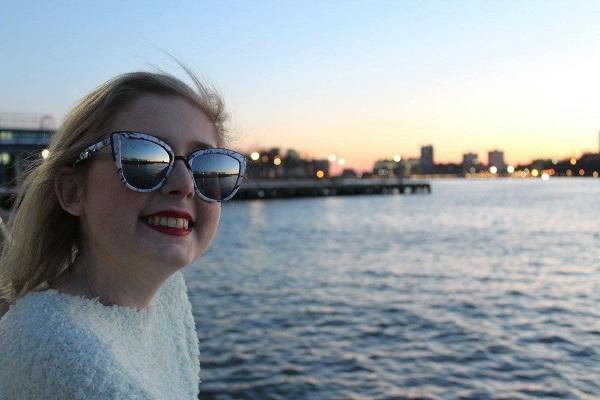 Who Is Annie McMahon?
In November 2015, we helped Theresa and John McMahon start a Help Hope Live Campaign in honor of their daughter, Annie McMahon. Annie was diagnosed with cystic fibrosis at age three, a complex genetic condition that leads to frequent lung infections and organ damage.
Pursuing treatment pathways throughout her life, including multiple double lung transplants, Annie fought for hope not just for herself but for all CF fighters. She participated in advocacy opportunities, raised funds for CF research, and gave her personal community of supporters and loved ones, dubbed "Annie's Army," and the public an honest glimpse at her life with CF through social media.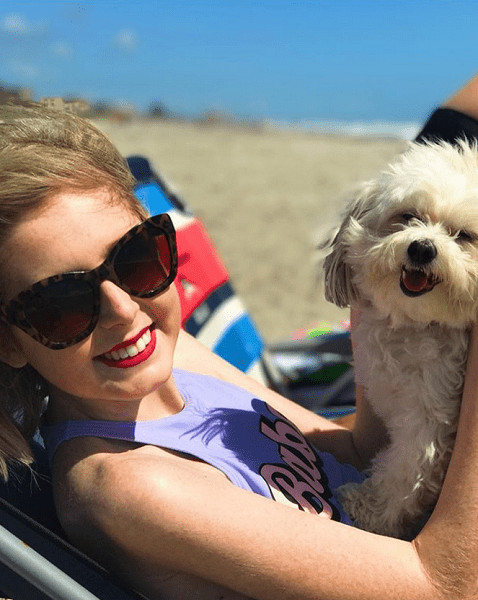 Annie received two double lung transplants in 2016 and 2017. In early 2019, Annie began to experience organ rejection. She struggled with debilitating symptoms and a steep decline in her health. Eventually, her condition deteriorated beyond hope for a third double lung transplant.
As she entered a critical stage in her CF journey, a friend's attempt to bring her joy attracted the attention and support of celebrities across the country and around the globe.
How Did Annie's Story Go Viral?
In the summer of 2019, Annie was given just 48 hours to live. That's when her friend Caroline Finn, a student at Providence College with no formal outreach experience, stepped forward with a unique idea for how to fill Annie's final days with love and support.
"I heard that Annie was in bed a lot, feeling weak, and barely sleeping, and I started brainstorming something that she could do and enjoy," said Caroline. "I wanted to do whatever I could. I started to reach out to celebrities, either through the agency information I could find online or just through social media."
Caroline spent hours looking for contact information and approaching managers, agencies, and secretaries with her unique request. Caroline's shot in the dark turned into a sparkle of light in Annie's life when she received her first video from Steve Carell from The Office less than a day after reaching out to his manager.
View this post on Instagram
Floored by the response, Caroline kept up her outreach efforts, and suddenly the responses starting pouring in, including videos from the entire cast of The Office, Whoopi Goldberg, the Jonas brothers, Jennifer Lawrence, Andy Cohen, Jimmy Kimmel, Gwen Stefani, Zendaya, the Kardashian sisters, Kaycee Musgraves, and Adam Levine.
Several of Annie's favorite celebrities went a step further, connecting with her directly to offer their support and encouragement. Tati Westbrook, Nick Jonas, Katie Couric, and Selena Gomez arranged phone calls or FaceTime sessions to lift Annie's spirits. Chrissy Teigen and Michelle Williams dropped by to visit Annie in person.
Ben Higgins from ABC's Bachelor began a text relationship with Annie. The indelible mark that she left on his life, as she had done with so many others, will be documented in a chapter of his latest book out later this year.
When a video of Annie dancing to "You Belong with Me" with friends in the hospital started making the rounds on social media, a chance connection between Annie's dad and a family friend led to Taylor Swift contacting Annie for a 25-minute chat.
Annie survived 2 dbl lung transplants and is too sick for a 3rd transplant @taylorswift13 is Annie's idol.. her life long dream is to meet taylor! Can you RT & tag TN, Taylor, & @treepaine?! @taylornation13 dm me to get to Annie! 💜 #Taylor2Annie pic.twitter.com/7MyzLWqNe5

— TIFFGOTLUNGS 💜 LOVER ERA 💗 (@tiffrich22) June 13, 2019

"She really took the time to talk and listen to her," said Caroline. "It was a real conversation. Taylor talked to her like a friend."
I never thought that I would be this successful," Caroline explained. "The response was greater than anything we could have imagined. Annie got over one hundred videos, and she was genuinely grateful for each and every one. I felt so lucky that this little thing that I was doing was making a big difference and putting a smile on her face."
Annie captured every special wish, moment, and gift, on Instagram. Amid the excitement and support, Annie outlived her dire 48-hour prognosis by two miraculous months.
What Is the Rockaway Plunge?
On February 1, 2020, 450 New Yorkers will brave the frigid bay at Breezy Point in Rockaway one final time to participate in the 20th Annual Rockaway Plunge in memory of Annie.
In total, the Rockaway Plunge has raised almost $400,000 (and counting!) to help Annie and other Help Hope Live CF clients as well as $2 million to support CF research. Campaigns bolstered by the Plunge's immense impact have included artist and pastor Dylan Mortimer, triple double-lung transplant recipient Amanda Varnes, and Auburn Volz, who celebrated her 30th birthday with cystic fibrosis earlier this year.
For members of Annie's Army like Caroline, the Plunge is just the tip of the iceberg when it comes to carrying out Annie's legacy of hope. "Even though this is the last year of the Rockaway Plunge, I want to continue to find ways to help and take action," said Caroline. "I will keep advocating and raising awareness about cystic fibrosis and stay involved by fundraising for organizations like Help Hope Live."
The annual fundraiser underscores the importance of community support and financial aid for cystic fibrosis fighters not just to pay routine medical costs but also to open pathways to living with joy. As Annie's father, John, explained, "If not for Help Hope Live, we would not have been able to bring Annie home to make one last trip to the beach at Breezy Point, which has always felt like a second home to Annie and our family."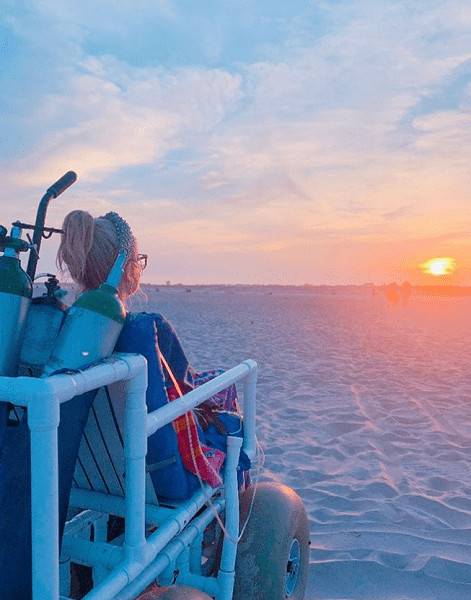 Leading up to the20th Rockaway Plunge, Caroline started reconnecting with the network of celebrities who had provided messages of support to Annie in her final days. The response has been incredible: "Steve (Carrel) immediately made a donation to Help Hope Live and sent us signed The Office boxsets to use to raise funds at the final Polar Plunge." Other contributions included signed makeup kits from influencers, festival passes, handbags, and Hamilton tickets.
What Is Annie's Memorial Fund?
Honoring Annie's wishes, the McMahon family worked directly with Help Hope Live to establish a unique way to ensure that Annie's legacy lives on: Annie's Memorial Fund, a special initiative to offset medical costs for other cystic fibrosis families working with Help Hope Live.
"Annie asked that we celebrate life, not death," said John McMahon. "She spent her entire life working for a cure and advocating for cystic fibrosis and organ donation. With Annie's Memorial Fund through Help Hope Live, her legacy can live on in helping others to celebrate life and access medical care by covering the exorbitant amount of money that insurance companies don't cover.
Thanks to Annie's Memorial Fund and the dedication of Annie's Army of supporters, Annie's sparkling spirit will continue to give others hope.
"Annie made the best of her situation," remembered Caroline. "She lived every moment to the fullest and always found the silver lining, and that's something I will always admire her for…she chose to face her struggles head on and did so with grace and strength. By doing so, Annie taught me so much. It is up to us to persevere and find the good on our journeys. We can live our lives with love and gratitude, every day."
Written by Emily Progin