Joshua J Basile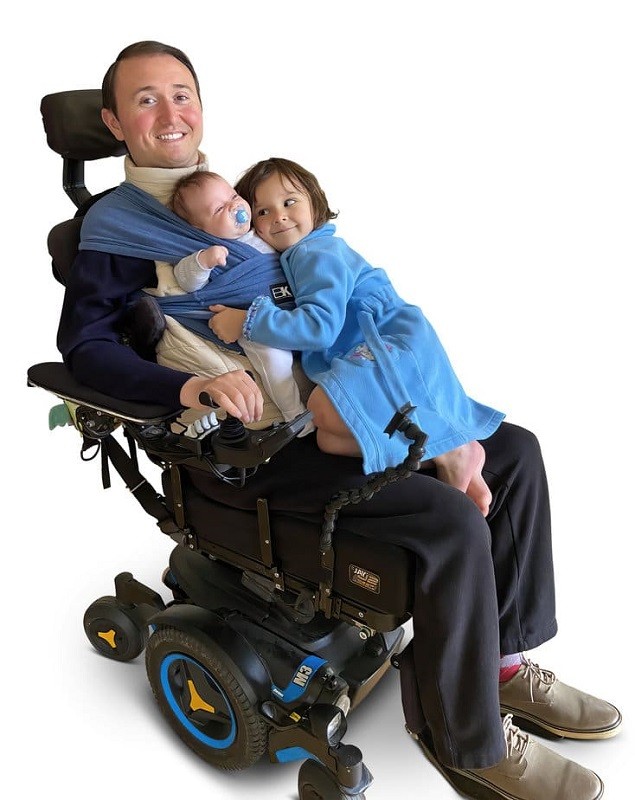 "There's a whole new world of trying to figure out how to contribute and be a part of this new environment."
We love to spotlight parents and families to help normalize disabled parenting – and it's all the more special when one of those parents is a longtime Help Hope Live supporter.
New Mobility interviewed Josh Basile about his first year with son Calder as a new "quadfather".
Josh has found creative ways to support Calder and his partner, including simulating the weight of a baby with a 10-pound bag of flour strapped to his chest and learning to use his mouth to carry and change the kiddo.
A cross-body baby wrap helps Calder hear his dad's heartbeat. Hook-on high chairs let Josh roll up right beside Calder. A Bluetooth baby rocker allows Josh to change the rocking frequency with voice commands.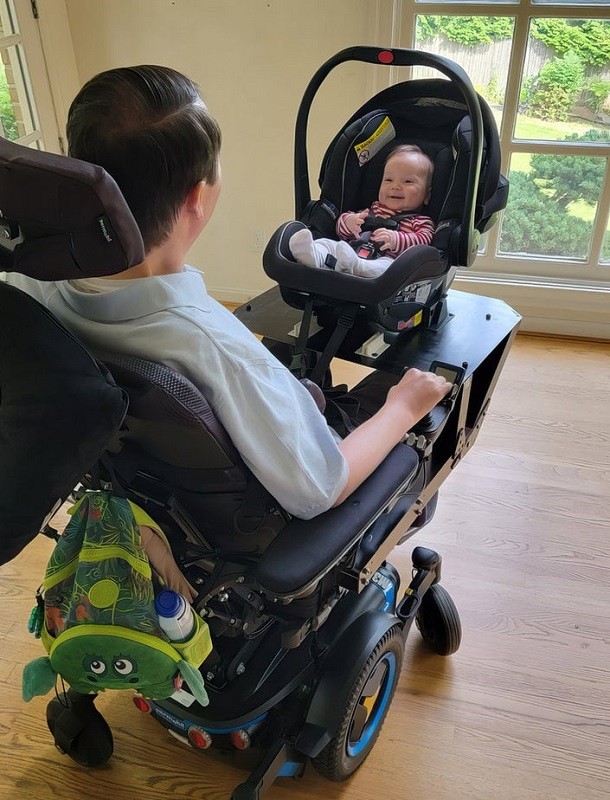 When he couldn't find all the quadfather supplies he needed, he collaborated with engineering students to create a new kind of baby carrier. Josh was also the fifth person to test out the MouthPad device, which lets him bond with Calder as well as five-year-old daughter Faeble, reading her digital books without the use of his hands using its unobtrusive interface.
"Being able to get as close as possible to the little guy is something I've always found to be special."
Josh is the founder of Determined2Heal and SPINALpedia. He makes his well-informed support for pursuing work with a disability available to Help Hope Live clients through our Ready to Work program and Hope Talk.
Written by Emily Progin