On April 6, Help Hope Live supporters Brian Messner and Moira O'Connor will join hands and hearts as they tie the knot in beautiful Blue Bell, Pennsylvania. Instead of handing out wedding favors, they'll be making a donation to Help Hope Live as a tribute to their guests.
To celebrate the power of hope and love (and the lovey-doveyest month of the year), we asked Brian why they decided to make Help Hope Live a part of their wedding.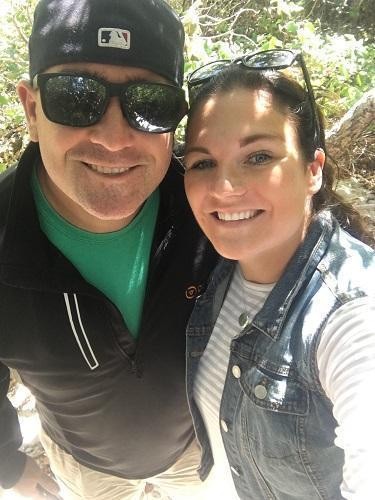 How did you meet?
Moira and I met through mutual friends. At the time, I was living with Moira's cousin, who is one of my best friends. Moira and I were friends for a few years before we decided to begin dating. In hindsight, we wouldn't have it any other way: over those years, we created a bond over our shared enjoyment of live music, (Philadelphia) Eagles tailgates, and spending time with friends.
Tell us about the proposal!
We were in the midst of planning a trip to Ireland to celebrate Moira's parents' 40th wedding anniversary. I wanted my proposal to be the biggest surprise of her life, so I spent the months prior to our trip throwing her off the scent by distracting her with a bathroom remodel and purchasing a new car. I proposed at the Cliffs of Moher in Ireland in front of Moira's parents, brother, cousin (my former roommate)—and thousands of other tourists!
To say she was surprised would be a massive understatement! Because it was such an unexpected twist for her, she had not rehearsed her answer, leaving me on one knee at the cliff's edge for what seemed like an eternity. (Spoiler alert: she said yes!)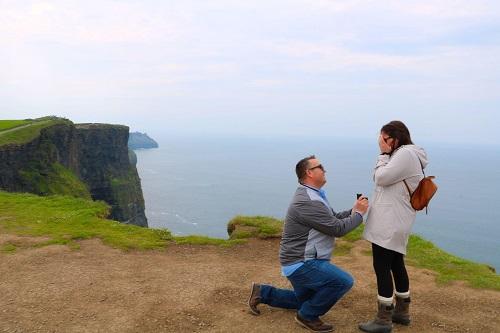 How did you get involved with Help Hope Live?
My friend and business partner, Liam Murray, got me involved when I had just stopped volunteering for as a football coach for a loyal youth club. I expressed my interest in finding an organization to volunteer with, and he immediately suggested Help Hope Live. Shortly after my first Development Committee meeting, Moira and I attended our first Live It Up! event. After hearing the client stories and seeing the passion of the staff, we were both hooked!
One of the first stories I heard was particularly personal for me: the story of a Help Hope Live client who had been injured in a swimming accident—a situation strikingly similar to a friend of mine. It is impossible for any person to plan for such a life-changing event. Help Hope Live is a great resource in a time of chaos and uncertainty.
The Help Hope Live staff immediately welcomed Moira and I into their circle and embraced every idea we offered. The team is sympathetic yet driven to help all their clients.
What made you decide to give back on your wedding day?
We are extremely fortunate that we have never needed the resources of an organization like Help Hope Live, but there are so many people who aren't as fortunate. We want to help in any way possible.
Deciding to incorporate giving to Help Hope Live into our wedding was an easy decision for us. Rather than giving our guests an impersonal favor, we decided to donate on their behalf. We also wanted to take an opportunity to spread Help Hope Live's mission.
We think there is a connection between hope and love. Hope is essentially the expectation of anticipation of something, and we feel as though love can be the same. Moira and I are both hopeful for our future, built on the foundation of love.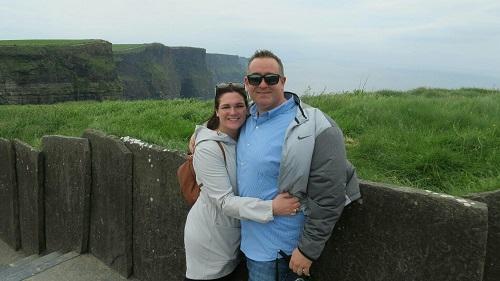 Make a donation to Help Hope Live in tribute to your Valentine this week and let your love inspire hope for families across the country facing a medical crisis. 
Written by Emily Progin