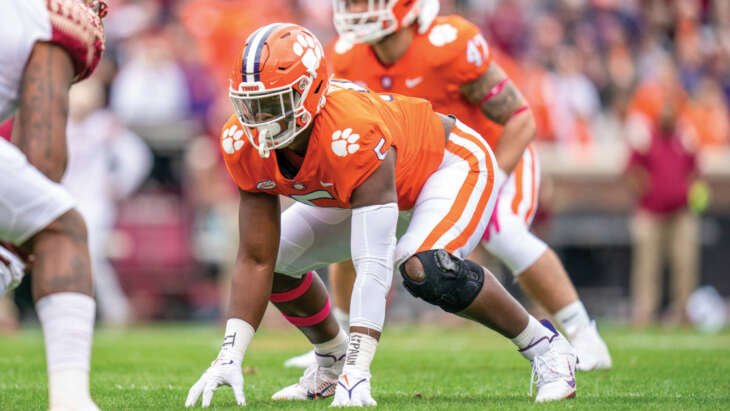 "Help Hope Live is a part of my life in essence. They're doing what they believe in, which for me, was helping my father and our family's process of finding a new kidney. They made it a lot smoother for me and my family. They have been a big part of my life, but now it's really all about us teaming up together. I'm trying to make as many lives as I can, a little bit easier."
We're always excited to read new coverage highlighting the exceptional relationship between Clemson University's NIL program, Help Hope Live, and talented athlete K.J. Henry.
K.J. pledged his "name, image, and likeness" to a cause as he rallied a massively supportive Clemson community around his father's urgent need for a kidney transplant.
But even after his father received his life-changing transplant, K.J.'s work continued:
Henry is now a spokesperson and advocate for the group, promoting them throughout his social media and finding ways to use his platform to help families in need.
Today, he boosts awareness and raises hope by amplifying our messages regularly on social media.
"Support Help Hope Live. Continue to change lives. That's what it's all about and it can go a long way. I'm glad that my name is associated with them."
Written by Emily Progin