Forty-six-year-old Andrew Reynolds and his daughter, 25-year-old Amber, are facing the same rare genetic mutation, which will lead them both to a critical need for heart transplant surgery. Andrew and Amber have turned to Help Hope Live to offset the immense cost of a heart transplant.
We asked Andrew and Amber to tell us about the ups, downs, and in-betweens of their shared transplant journey so far.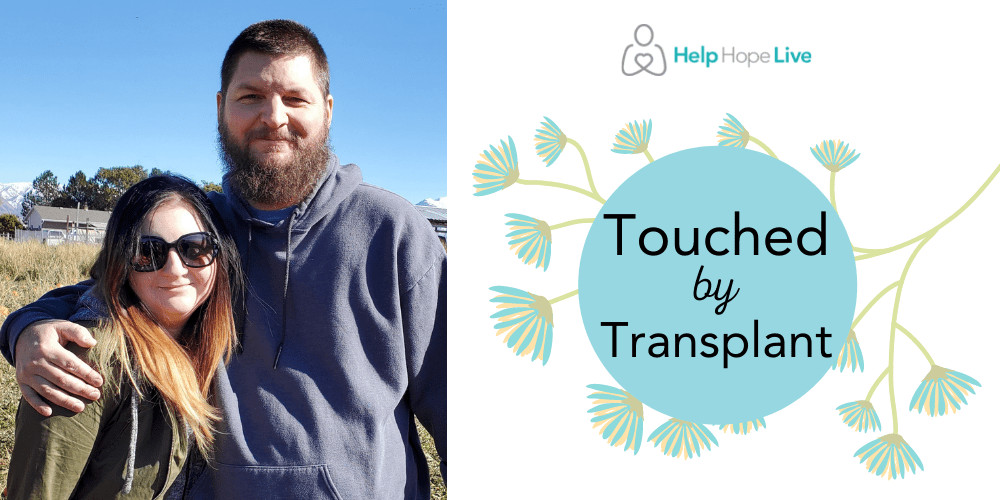 How did your heart transplant journeys begin?
Andrew: In late 2019, when I saw my cardiologist, he told me I had the heart of an 80-year-old man. In January 2020, I got my official diagnosis: the rare gene mutation LMNA or Lamin A/C. This diagnosis has caused cardiomyopathy and Emery Dreifuss muscular dystrophy. In March 2020, I had a CRT-D implant put in.
Amber: I was about 15 years old when I started to see my own health decline. In December 2021, I had a pacemaker/defibrillator implanted. Unfortunately, my health is declining faster than we had hoped.
How did you feel when you started the transplant process?
Andrew: At first, it was shock and disbelief. I had been through so many tests and heard many different opinions, and I questioned everything I was told. So, when I heard I would need a transplant, I expected that either it wasn't true or that the data was wrong. I went back to my "normal" life, trying to work—after that, I declined more rapidly.
That's when I learned they were going to get me on the transplant list as soon as they could. Once I interviewed with the surgeons, pharmacist, financial planning team, etc. I knew this was real—this was actually going to happen to me.
Amber: Seeing my dad go through it, it was scary: the unknowns are terrifying. It was also scary knowing that in my near future, I would be hearing the same words.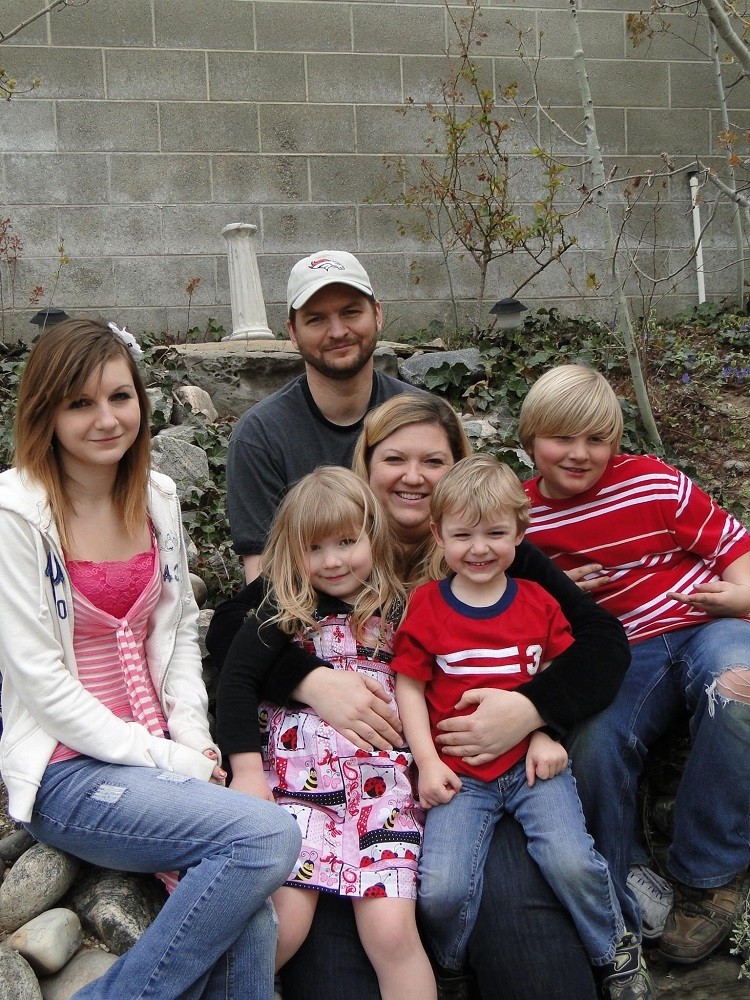 What are some of the changes that this heart disease diagnosis has caused in your day-to-day lives?
Andrew: Physically, Amber and I are weaker than normal, and our stamina is severely limited. It's been difficult to know that we can't do basic things like laundry, simple household chores, and yard work—if we do, we become weak and lightheaded and often feel the need to sleep for hours after. That's also contributed to an increase in feelings of depression in both of us.
Amber: On the other side, it's also brought us closer together. Since we both can't do much, I spend a lot more time with my dad.
What are the emotions that come with this heart transplant process?
Andrew: It was very difficult knowing my children might have to deal with this. I felt guilty and sad and felt that I may have been the cause. I had no experience with this kind of issue—eventually, after being told about my own diagnosis and learning it was a genetic issue, I realized it was not something I ever could have prevented. That helped me to understand better, and I accepted that it wasn't my fault. It was just genetics—a random chance it could be passed on to my kids.
I think I've handled this pretty well to be honest, but I still have my moments when I quietly cry to myself. My kids have had lots of questions, and I think they have been scared—not only for me but for themselves, afraid that they would have this problem as well. They were all tested, but only Amber has it.
Amber: It's been two-sided. On the one hand, my dad is creating the pathway for me. I get to understand a lot more about our gene mutation and what to expect. On the other hand, it is scary to get a look at what I will be going through myself.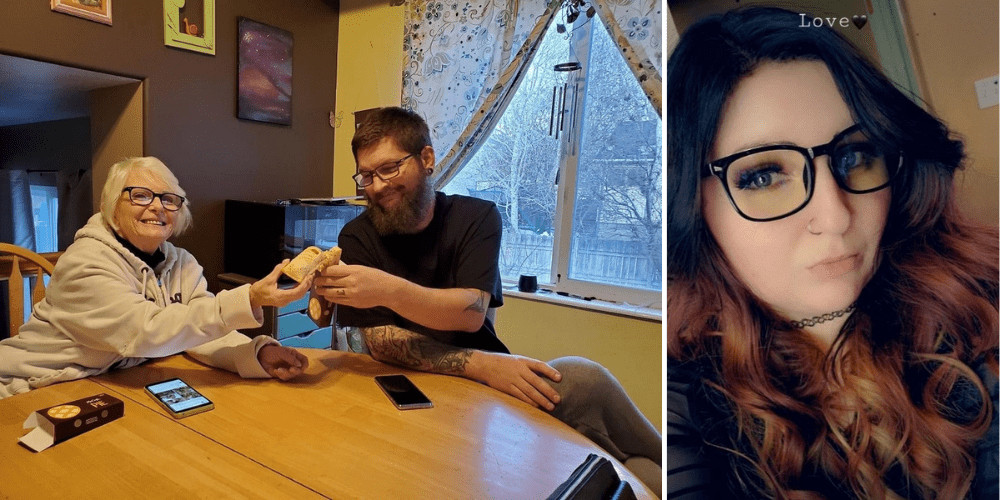 Andrew, how did fundraising become a part of your family's heart transplant journey?
Andrew: The costs involved with having a transplant and the uncertainty of our insurance coverage in the future is what drove us to seek out fundraising for the cost of a heart transplant. During my transplant evaluation, we learned about the costs associated with a heart transplant and the time off that my wife would need to care for me, as well as the lifetime cost of ongoing medical care and expensive post-transplant medications.
After careful consideration and our transplant team's recommendation, we selected Help Hope Live. The funds we raise will follow me and my daughter through our lives and help ease some of the burdens of the associated medical costs.
What are your hopes for life after your heart transplant surgery?
Andrew: I think I will try to live healthier, even though personal health had nothing to do with my diagnosis. I would like to try to prevent any further illness in the future, so I will try to be more active.
Amber: Hopefully, I will regain some of my health back, and not be so limited in what I can do.
What is one thing you hope the other person knows?
Andrew: There is always hope. Medical science is constantly evolving, and I believe we will one day have a cure for these types of diseases and mutations. I hope Amber knows that it's not her fault that she has these medical problems, and that she can get through this.
Amber: We talk a lot about our journey, so I feel there's very little that's been left unsaid. My dad amazes me with how well he handles all the testing and procedures that he's had.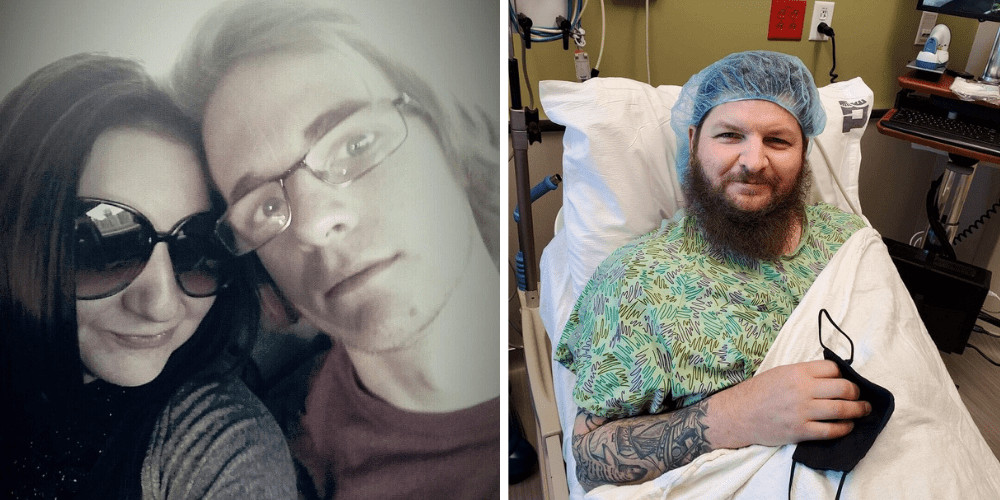 Have you realized anything new about yourself during the heart transplant process?
Andrew: I have learned that I can handle a great deal of adversity, and I am braver than I once thought. I've always been uncomfortable with hospitals and tests, but I've gotten a lot better at dealing with it all.
Amber: I've learned to live with my health, including restricting aspects of my life and changing my dreams for my future—but I still don't want this diagnosis to define who I am. Apart from my diagnosis, I am a crazy cat lady who loves to take my cats on walks out in my yard.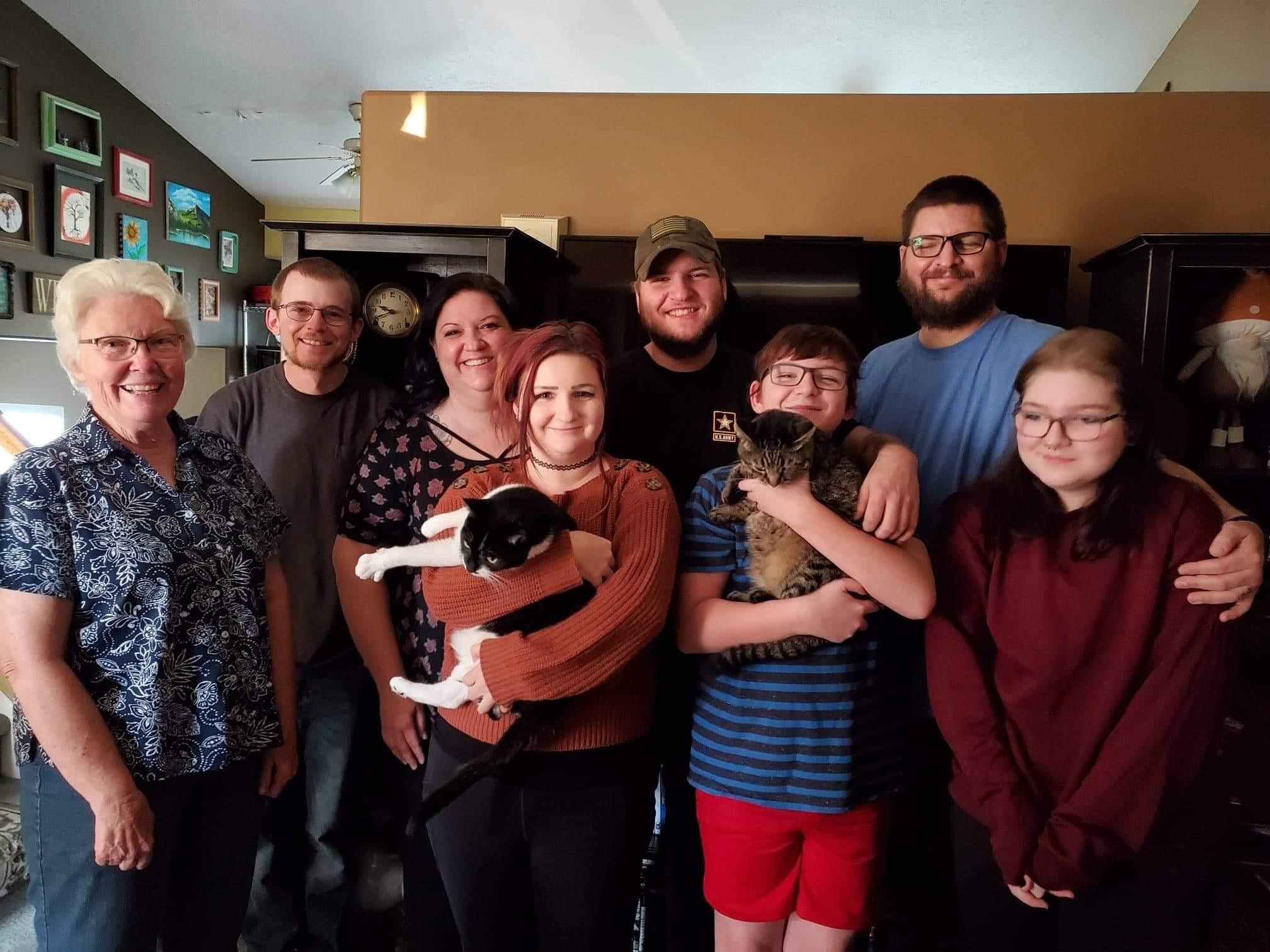 Keep up with Andrew and Amber by subscribing to their shared Campaign Page.
Written by Emily Progin