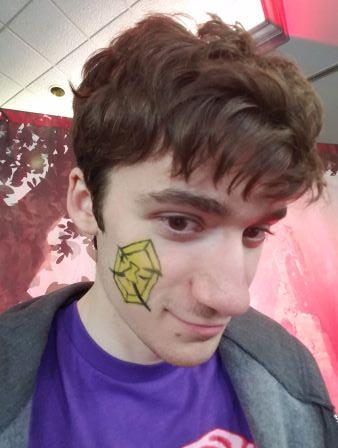 We had the opportunity to ask one of our most consistent streamers a couple questions pertaining to what goes into his game charity experience.  Dyno has time and time again supported the mission of Help Hope Live by streaming weekly, informing his viewers of what we do and how we can assist those in need of out-of-pocket medical cost coverage.  He does so by streaming Coasters for Charity, a Roller Coaster Tychoon-themed stream that has a ton of donation incentives and community engagement tools.  Let's see what he had to say!
Who are you and how long have you been taking part in game charity?
"I'm Dynomation and I've been taking part in gaming for charity since 2017."
How did you get started in game charity?
"I first started to become interested in gaming for charity when I was a freshman in college in 2013-14. The first major charity event I watched was the first Mindcrack marathon in October 2013. I played for some time on their donor server and it was my first time both watching an event and donating. At the time it seemed like a cool one-off thing, then I heard about Zeldathon, that particular one was Adventure, and saw how gaming for charity is wider spread than that. Near my senior year of college, I got more involved with the Zeldathon community and eventually did a race with another community member and former team member playing The Wind Waker HD. By this point I had been streaming for a few years but this was my first experience where people watching had the option to donate to charity. My first actual event was the original Kirbython back in Fall 2018 which was in person. Being there surrounded by others who were just as invested in having a fun time and raising money for charity was a great experience. Since then I've been trying to get involved and help out with events wherever I can."
What games do you like to play on and off stream?
"Off stream, I mostly play Minecraft, making puzzle maps (which I want to get back to after not doing for a while) and playing heavily modded worlds, and Oldschool Runescape, where I have a high level Ironman account started a few years ago. On stream I play a lot of retro games, most of which are on Nintendo consoles since that's what I own at the moment, a lot of The Legend of Zelda series with an emphasis on the Tingle titles, and I've been playing Roller Coaster Tycoon as part of my Coasters for Charity series which started back in late 2018."
Do you have a favorite moment of gaming for charity?
"Oh man, the hard questions. I don't think I do. Any moment where I'm around friends having a great time and money is being raised for charity is my favorite moment and there are far too many to pick from. I think some easily notable events are the Jam Train during Zeldathon where there's nonstop music and everyone's just enjoying themselves. I wandered into Jam Train half asleep during Zeldathon Heals and joined a congo line, and during Forces I was behind the scenes dancing along with other people on tech."
And finally, what is your favorite food and drink while gaming?
"Water, gotta stay hydrated. For the occasional snack, Nutter Butters, they're the best."
We at Help Hope Live want to thank Dynomation for taking the time and speaking with us on how he has made an impact on our community and his.  You can follow Dynomation at www.twitch.tv/Dynomation.
Be sure to stay tuned as we are updating our blog more and more about the good of our gaming community.  If you want to get involved and start streaming for Help Hope Live, click here!
Written by Help Hope Live