Tired of having to investigate whether a local location or special destination is accessible? Google Maps is making it a little easier—here's how.
Under the Google Maps app, tap your profile then tap Settings and Accessibility Settings. Next, move the "Accessible places" slider over.
Once you change your settings, you'll be able to see whether a business close to you on Google Maps offers accessibility information.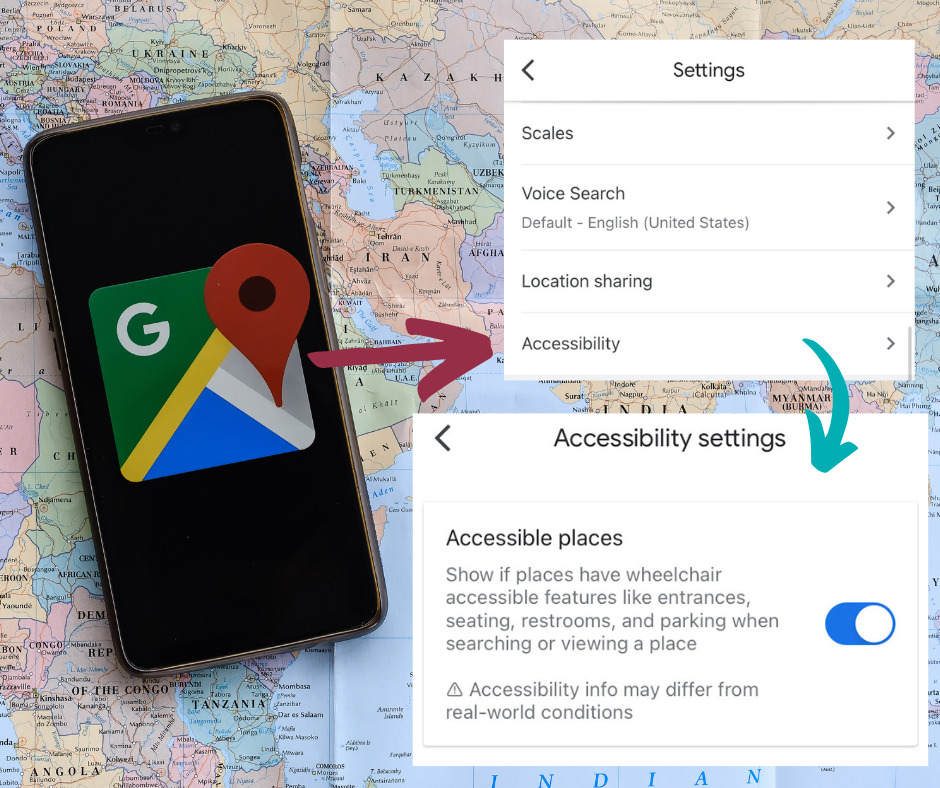 While Google Maps launched Accessible Places in 2020 in a few countries, the feature is now available for folks in all locations worldwide on both iOS and Android devices.
The feature rolls out with a few other Maps upgrade announcements, including a "Live View" search feature that allows you to use your camera to see an overlay with information on local businesses. We hope Google will soon take accessibility in Maps even further by offering live accessibility overlays and in-depth info for visitors in Live View.
Written by Emily Progin