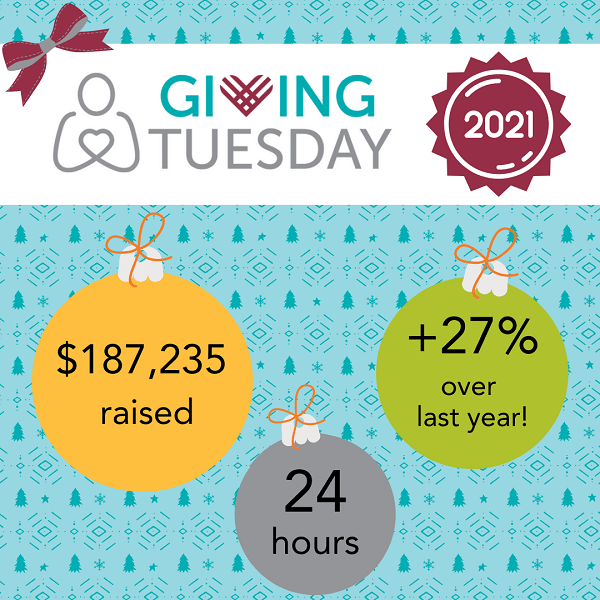 We were overwhelmed with your generosity and support this GivingTuesday!
Here's what you did:
Raised $187,235 in 24 hours for client campaigns and our General Operating Fund—a 27% increase over 2020!
Dollars in donations at helphopelive.org: $126,605
Facebook Fundraisers created: 71
Dollars in donations on Facebook: $60,630
215% increase in donations to our General Operating Fund to support our mission as a whole
Board Members fueled 54% of those General Operating Fund donations

You make our mission possible with your continued support. Thank you for your willingness to help hope live along with our team and dedicated client communities across the country.
P.S. If you missed GivingTuesday, you can still give here!
GivingTuesday Across America
35 million people participated in GivingTuesday this year—6% more than last year. Giving in the U.S. surpassed $2.7 billion, which is a 9% increase over last year and a 37% increase over GivingTuesday 2019!
Read more about the national impact of GivingTuesday here.
Save the Date! GivingTuesday 2022
The next GivingTuesday is November 29, 2022.
What to Do Next
If you're a Help Hope Live client or team member, you may be wondering what you should do now that GivingTuesday is over. The holiday giving season is just getting started! Click for tips:
Written by Emily Progin