We're celebrating our 40th anniversary in 2023, and we're so excited to take a journey back in time with you to celebrate. We hope you'll join us for #40andforward!
Don't miss a moment of it: follow us on Facebook, Twitter, LinkedIn, and Instagram to see these 40 weeks of hope unfold (and while you're at it – follow us on YouTube and TikTok, too!)
If you missed them, here are the first two weeks of our look back at 40 of the most significant moments in Help Hope Live's history.
We Saw a Need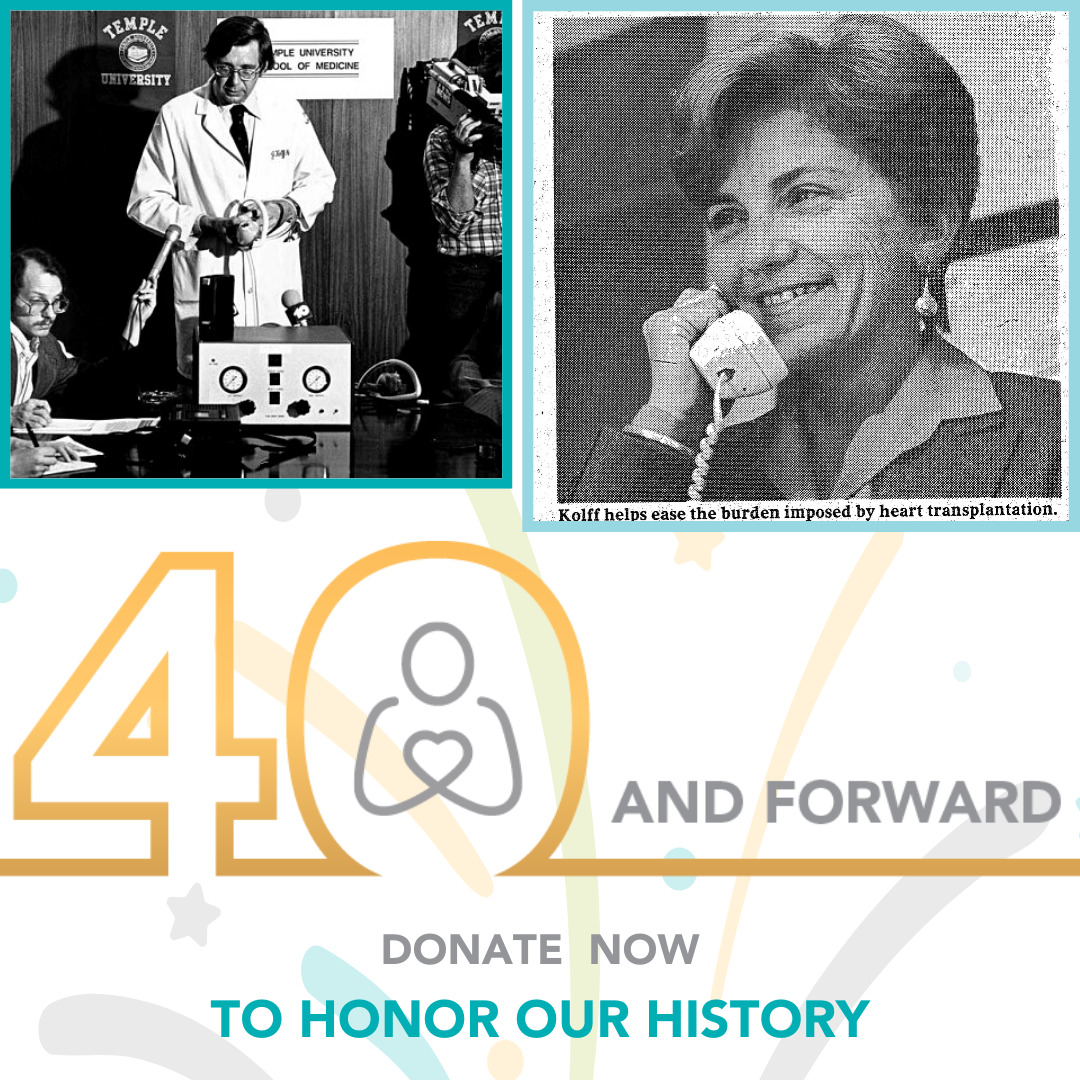 By 1983, new procedures were pushing health technology forward—and in the process, bringing new hope to patients and families. But there was a problem.
As technology advanced, the associated out-of-pocket medical costs climbed sky-high. Insurance companies viewed cutting-edge procedures like heart transplants as "experimental" and declined to cover them.
So much hope lay just out of reach for so many patients due to the associated financial burden.
...and We Took Action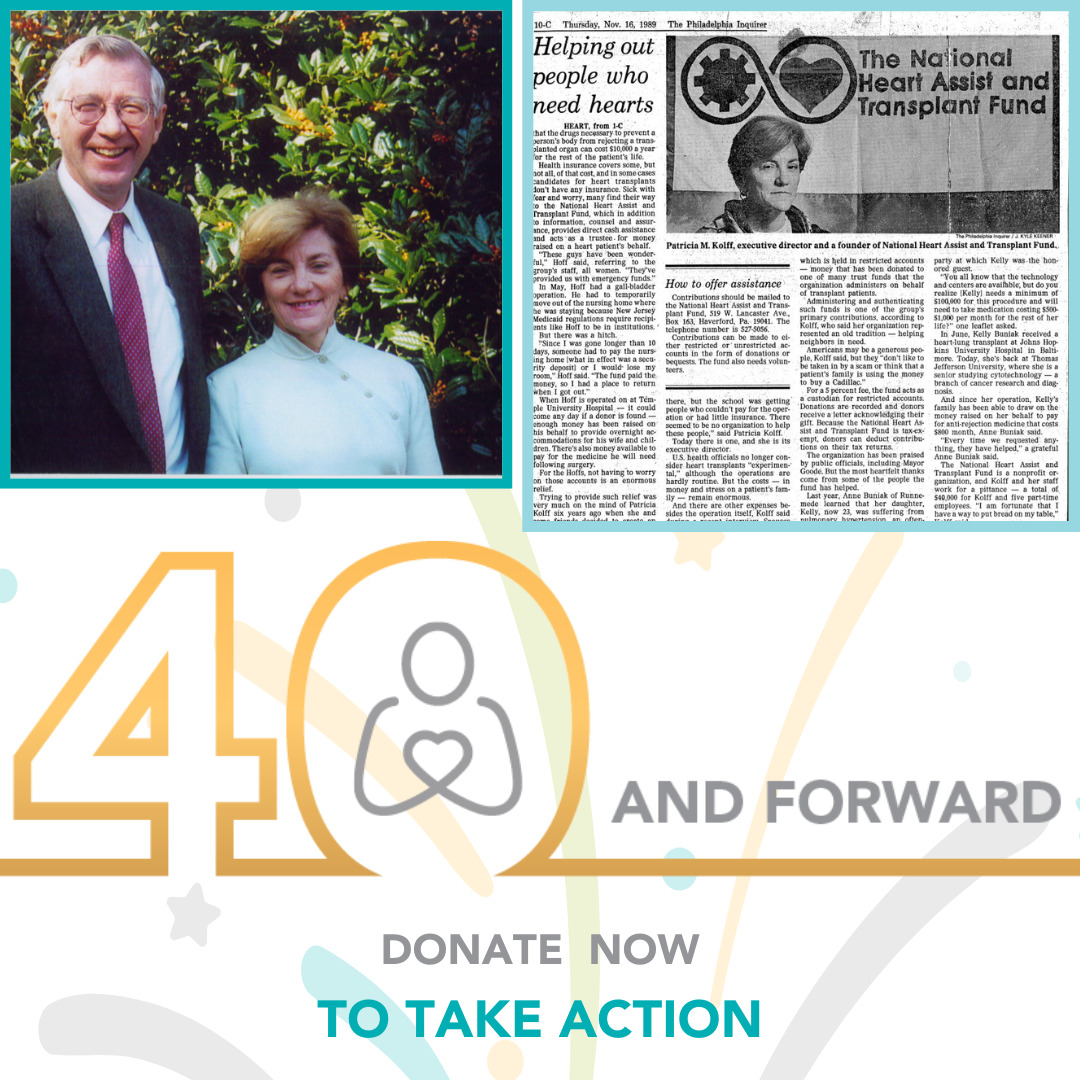 Our founders—a pioneering heart transplant surgeon and his wife, a nurse—couldn't sit by and watch patient families struggle to afford the gift of life. They didn't just care: they took action.
In 1983, the National Heart Assist & Transplant Fund was born as we launched a nonprofit mission that we'd remain dedicated to for the four decades to come.
We saw a need, and we took action to meet it.
In that action, as a new nonprofit came to life, we found hope.
Are You Coming?
Join us for our #40andforward celebration! Share your own Help Hope Live memory on social media, or pledge your "$40 for 40" to support our General Operating Fund today.
Written by Emily Progin