In a few hours, we'll finally say goodbye to 2020 and HELLO to 2021.
We. Can't. Wait.
2020 was an unusual year. Despite all of its challenges, thanks to you, we accomplished far more than we thought we could: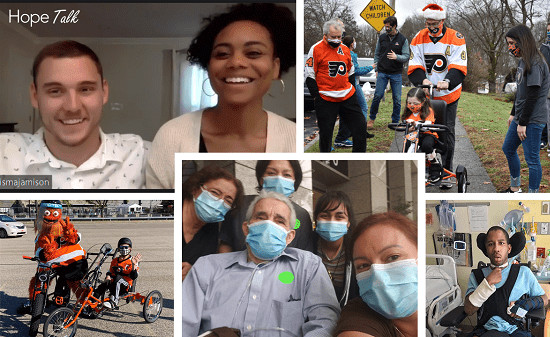 As we approach the start of a new year, we are hopeful. We know that challenges and changes may still be on the horizon, but we are ready to face them.
Please give to Help Hope Live today and help us ring in the new year stronger than ever before. We will continue to help hope live for thousands of people in 2021 and beyond. Your generosity makes our work possible. Our clients need us, and we need you.
Thank you from the bottom or our hearts. We wish you a happy, healthy new year.
P.S. Give before midnight tonight to claim a universal tax break for donations up to $300 through the CARES Act.
Written by Emily Progin