Tony Billings
Maxine Billings, wife and caregiver of our client Tony Billings, told us all about how their family was touched by a liver transplant this year.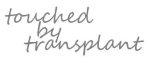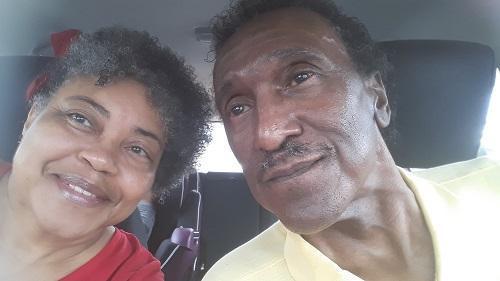 In January 2018, after helping his siblings to care for their elderly parents, Tony made an appointment to get a yearly checkup. Since Tony was feeling well and we were so busy caring for his parents, neither of us thought much about the checkup or tests he received.
One day, his doctor's medical assistant called to tell us that his liver enzymes were high and that he'd need to have another test performed. Tony was getting a little frustrated because of all the tests he needed to have done, but he went.
 "I answered the call…instantly, I knew it was bad news."
On February 23, Tony had just gotten home when the phone rang. I answered the call on speakerphone, and I recognized the doctor's voice before he even introduced himself.
Instantly, I knew it was bad news—if it wasn't, the doctor wouldn't have called himself.
The doctor was kind and empathetic as he told Tony that there was a lump on his liver that looked cancerous. Because he had known Tony for years and cared about him, he said he wanted to speak with Tony personally and refer him to one of his colleagues who specialized in gastroenterology.
I could not believe what I was hearing, but I kept my composure until the call ended. As soon as it did, I burst into tears and ran into the bathroom.
Tony, being the reserved, quiet, and humble person that he is, was acting as though nothing had happened. He rushed to my side, took me in his arms and said, "We're going to get through this."
We both felt an immediate need to take action. The first thing we did was to begin to call specialists to arrange appointments and set up liver transplant evaluations. We had no prior experience with the transplant process. We began getting calls every day from the cancer treatment center, the transplant center, and the gastroenterologist's office related to his appointments.
 "We both felt an immediate need to take action."
We first learned about the financial component when we started attending classes at the transplant center. Candidates and caregivers were given a huge packet of information that included a list of lifelong anti-rejection prescriptions and short-term prescriptions we could get from a Walgreens specialty pharmacy.
The materials helped us to get a sense of how much our out-of-pocket co-pay costs would be for these anti-rejection meds. We started a fundraising campaign with Help Hope Live in honor of Tony in May 2018.
 "We were facing multiple immense medication co-pays."
At the time, since Tony had met his annual deductible for 2018, his medication co-pay was zero dollars—of course, we were happy about that. But when January 2019 rolled around and he had not yet received his transplant, we went back to Walgreens to review his medication needs again.
This time, because his annual deductible had reset for the new year, we were facing multiple immense medication co-pay costs.
The two lifelong immunosuppressants he was prescribed would cost a total of $268.25 out-of-pocket per month for his lifetime. A short-term post-transplant prescription would cost an additional $345.64 per month out-of-pocket and would need to be taken for a minimum of six months.
The transplant center let us know that some transplant recipients left the hospital on twenty or more expensive short-term medications—a daunting possibility.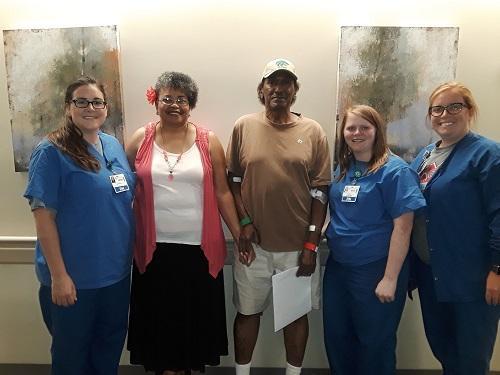 "Everyone was loving, supportive, and encouraging to us."
Everyone, including people we don't even know personally, was so loving, supportive, and encouraging to us. Many made monetary donations through Help Hope Live. People constantly ask about Tony and pray for us. We have definitely felt the power of everyone's prayers.
When we finally got the call last month, it was bittersweet. I was so happy because Tony was receiving the gift of life—yet at the same time, I was sad, because for him to receive that life, someone else had lost theirs.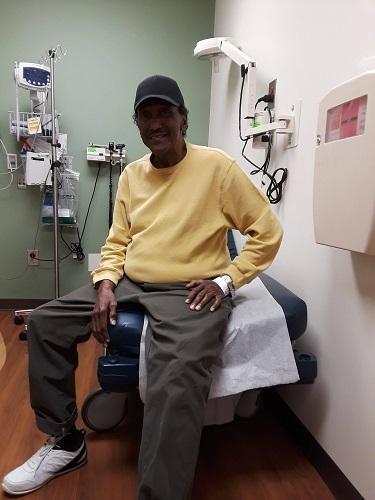 At the time, we didn't know anything about the donor. Recently, Tony's transplant social worker gave us information on how to write a letter to the donor's family. We reached out to them with the understanding that we may not hear back—it is up to the family as to whether they wish to reply. We hope and pray that they will, but we respect their choice. We just want so much to thank them personally!
I don't think everything will go "back to normal," because being a transplant recipient is a lifelong fight. I believe that we are wonderfully made, so naturally having a major organ in your body that you were not born with means that your immune system is going to try to fight against it.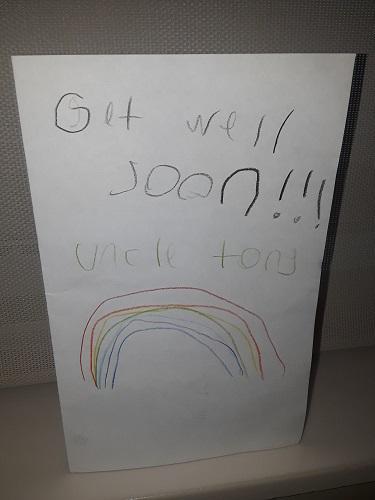 "Being a transplant recipient is a lifelong fight."
To me, transplant represents life and hope. Although none of us know when we may lose our life, Tony's transplant gave us hope that we may be able to spend many more years together with each other and our families.
I have shared with Tony some of the positive changes I see in him and his health since he received his transplant. We were already very close and very much in love, but this experience has drawn us even closer. It also helped me to finally learn how to take things one day at a time, moment by moment.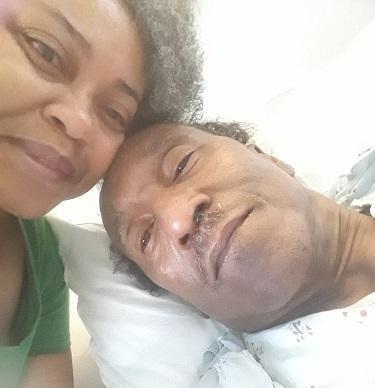 "Tony's transplant gave us hope."
My advice to other transplant caregivers would be, have faith that God is stronger than any trial that He allows you to go through. Try not to worry about tomorrow, the next day, the next week, the next year, and so on…just do what you can and leave everything in His capable hands.
Love one another, each and every day of your life. Put it into action. Don't wait until a major life crisis hits you. Do it now while the sun is shining, so that when the storms come, you can weather them together.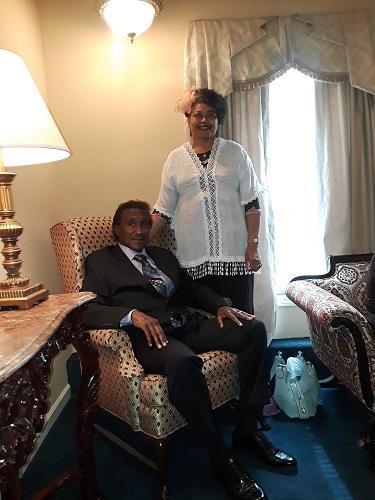 Written by Emily Progin