Mia Russell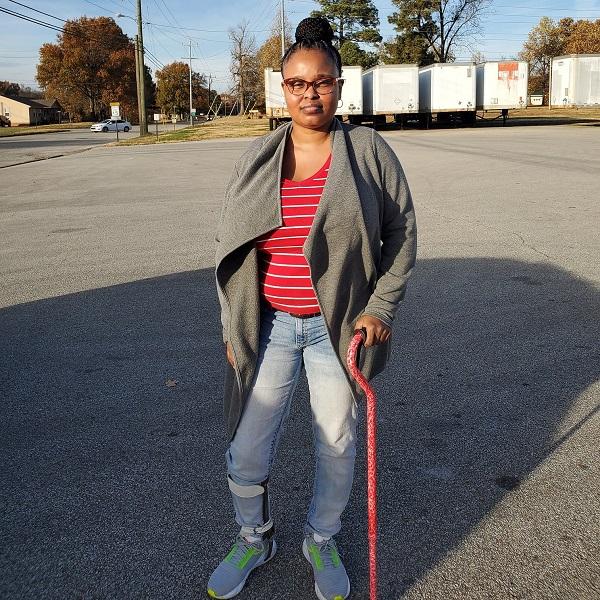 "It was hard at first – I was learning something new even though I could already do it."
In 2017, Mia Russell experienced a stroke that left her with paralysis in one arm and persistent mobility and independence challenges. Before stroke, Mia was living with lupus, working as a private duty LPN, and studying to become an RN.
Post-stroke, Mia struggled with limited socializing options and daily challenges with life tasks. She found she could not drive again due to vision and speech concerns. A therapist pointed her in a new direction: re-discovering her love of crochet.
Mia investigated and mastered one-handed crocheting. Today, she produces scarves, blankets, and other creations with meaningful themes.
Fundraising is helping Mia to get closer to a potentially life-changing piece of equipment: a device that would return some movement to her paralyzed arm.
Written by Emily Progin