Mike Bielaczyc, a licensed clinical social worker, has been working with the lung transplant team at Northwestern for three years. We asked for his professional view on how families are impacted by organ donation and transplantation.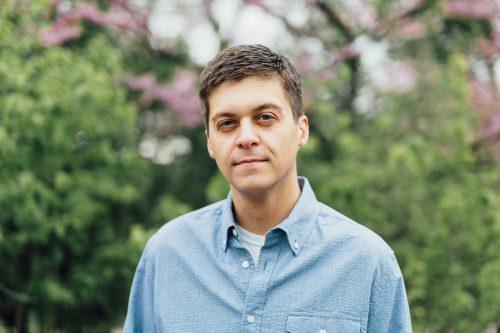 How do you support transplant patients at Northwestern?
"I provide support for logistical and mental health concerns of patients and families preparing for, or recovering from, lung transplants. I help families prepare for the social, psychological, financial, and emotional effects of transplant. I also follow the journeys of lung transplant patients who are admitted to our hospital and provide them with support and discharge planning.
What is the best part of your job?
I love witnessing patients' and families' resilience in the face of adversity and seeing the improvements in people's lives as they recover from a lung transplant.
What is the most difficult part?
The hardest part of my job is bearing witness to the physical and psychological trauma lung transplant patients sometimes endure.
How does your workplace celebrate Donate Life Month?
We highlight the impact organ donation can have on patients' lives by encouraging them to use their story as a powerful form of advocacy. Every transplanted patient I have worked with is an example of how life-changing organ donation is; experiencing the connections patients have to the families of their deceased donors in exceptionally special.
We get to hear how much the families of deceased donors appreciate [seeing] the tremendous impact their loved one's gift has had on a complete stranger. The connection is profound and inspiring.
What is one of the biggest misconceptions about organ donation or transplantation?
Many people believe being a registered organ donor affects the quality of care patients receive from medical professionals. That is completely false. Many people also think a transplant is a "one-and-done" surgery: in reality, a transplant requires a lifelong commitment.
Can finances be a barrier to getting a transplant?
Absolutely! Patients must be prepared for the financial burden that comes with being a high utilizer of health care services. In addition to expected costs like insurance premiums, co-pays, and deductibles, a transplant is a treatment that comes with the high (out-of-pocket) costs of travel, lodging, and other (medically related) expenses. That's why we recommend Help Hope Live and other fundraising lifelines to our patients.
What does it mean to be Touched By Transplant?
There are so many people who have been either personally or indirectly impacted by organ donation or have someone special in their lives who has received a second chance at life. Being Touched By Transplant means being part of a gigantic, invisible network of families across the country forever connected by the decisions people make to become organ donors."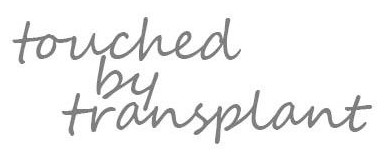 Learn more about the Northwestern lung transplant program at nm.org. Enjoying the firsthand perspectives on transplant in this Touched By Transplant series? Subscribe now so you never miss a post!
Written by Emily Progin