The family of Alisandra Zamora, a six-year-old living with two rare diseases, asked us to reach out to the press to share Ali's unique story, the challenges of COVID-19 caregiving, and why Ali's family has been forced to fundraise to meet the unique mobility needs of their "silent angel" as she grows.
We are grateful to Dina Kupfer and Good Day Sacramento for interviewing Alisandra, her mother, and our Executive Director to celebrate her story and bring mobility-related financial challenges to light!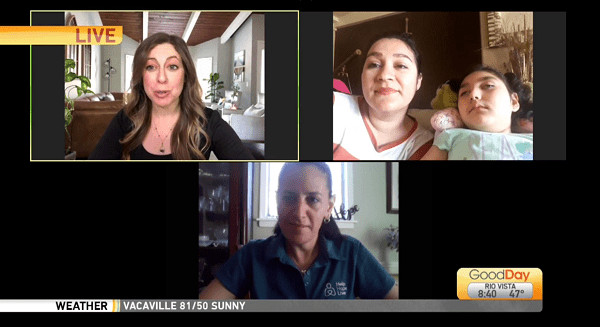 Ali cannot speak, eat, walk, or breathe without assistance and requires 24-hour care. To continue connecting with her community and attending medical appointments and physical therapy, Ali requires a wheelchair-accessible van – a cost that her insurance refuses to cover.
Written by Emily Progin