PARTNERS IN HOPE
Saving and improving lives one gift at a time
Industry Premium Partners
$50,000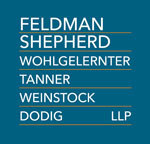 Feldman Shepherd
Trial lawyers for the most important things in life
"Our Premium Partners sustain our mission. Thank you!"

AMS Vans
One of the largest wheelchair accessible vehicle manufacturer and mobility dealers in the nation
HELP
$20,000

CVS Health Foundation
provides strategic investments to nonprofit partners throughout the U.S. that are helping to increase community-based access to health care for underserved populations, create innovative approaches to chronic disease management, and provide tobacco cessation and youth prevention programming

THE BOSTON FOUNDATION
is one of the nation's oldest and largest community foundations that devotes its resources to building and sustaining a vital, prosperous city and region, where justice and opportunity are extended to everyone

United Spinal
is a national 501(c)(3) nonprofit membership organization dedicated to enhancing the quality of life of all people living with spinal cord injuries and disorders (SCI/D), including veterans, and providing support and information to loved ones, care providers and professionals

Christine V Kanter

Claire and Raymond Hippele
Hope
$10,000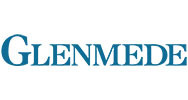 Glenmede Endowment & Foundation
Partners with over 260 nonprofit and charitable institutions whose assets represent approximately a quarter of the $40 billion of client assets managed by the privately held and independently owned investment management firm.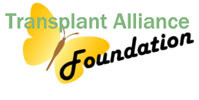 Transplant Alliance Foundation

Brian and Moira Messner

Douglas Rainey and Toshi Uchida

Jeffrey Abrams and Margaret Barry

Stephanie and Robert McAlaine

The Gordon Charter Foundation
Live
$5,000
Truist
Traffic Club of Philadelphia
American Endowment Foundation
Christopher & Dana Reeve Foundation
Alison Townsend
Ashlee and Liam Murray
Caroline J Sanders Trust 2
Craig Persson
Dr. and Mrs. Fred Kauffman
Elizabeth Rainey and Victor Kaufman
Florence and Paul Tashjian
Freeman Family Foundation
General Reinsurance Corporation
Holman Automotive Group, Inc.
Janice Nelson
Johnson & Johnson Matching Gifts Program
JP Morgan Chase
Julianne and Peter Viscardo
Kathleen and Roger Early
Lucia Cox
Maria Helena and John Heywood
Maria Wagner
Michael Stark
Michelle Markel and James Tornetta
Microsoft
Stephen Harris and Dr. Peggy Schiavone
Mutual of America
Penn Medicine Heart & Vascular Center
Peter Visceglia
Rita and Joe Harper
Roberta and Charles Curley
Ryan Shea
Sally Wilson
Sharyl and George Overhiser Jr
Susan and James Johnson
Team Zimm Family Trust
Terri and Ron Siggs
The Yetee LLC
William Smead