This Mobility Awareness Month guest post comes from our friends at Permobil.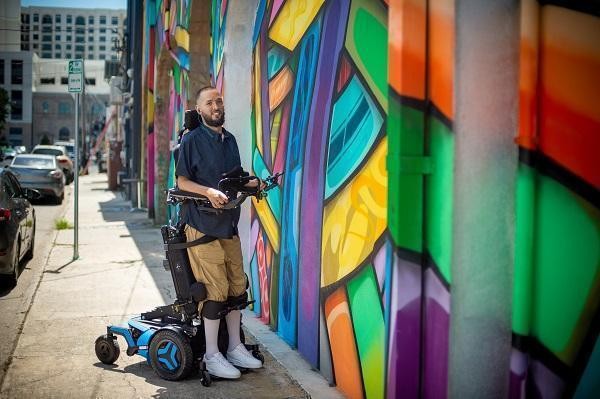 For adults and children who have difficulty walking, a wheelchair is often the answer to their mobility needs—but life is more than just getting from one place to another.
People in wheelchairs are also at a higher risk of secondary conditions due to immobility. A standing protocol can sometimes help to minimize these risks. Permobil's F5 Corpus VS (Vertical Stander) wheelchair is a mobility and standing device in one.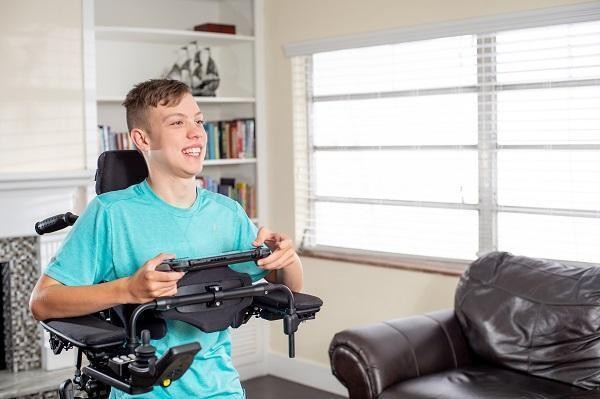 The Benefits of Standing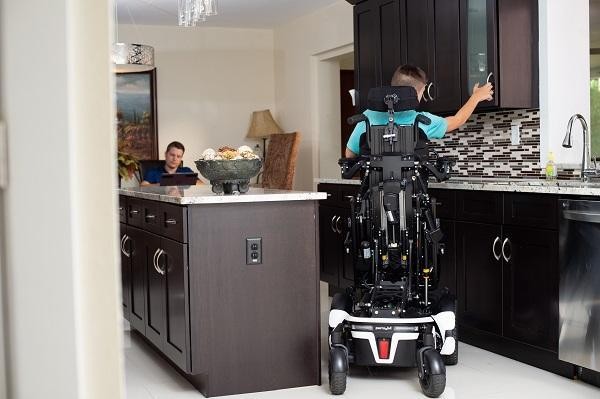 The standing potential of the power wheelchair system allows users not only to stand but to function, with multiple potential health and social benefits:
Improved bone density
Improved digestion and respiration
Stronger self-care, e.g. men can urinate independently instead of using a catheter
Improved independence at home without relying or waiting on others
Ability to participate physically and socially by changing positions for various activities
Keeping up with family and friends, which aids in socialization and improves self-confidence
When wheelchair users can do these things, it helps their caregivers, too. Users are more independent, which may free up some of their caregiver's responsibilities. The various height and positioning options can also make transfers easier and reduce the need to switch into different devices.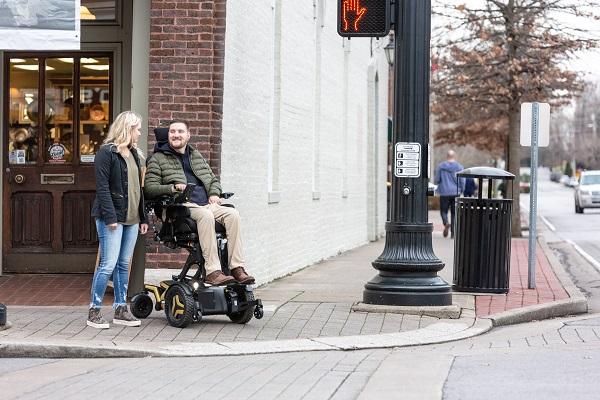 Standing also allows for pressure relief by redistributing it off the wheelchair user's sitting surface and transferring it to the soles of the feet, anterior shins, forearms, and, sometimes, the chest area. Regular participation in a standing program can help reduce spasticity, promote range of motion, and reduce cervical spine pain and strain associated with looking up from a seated position in a wheelchair.
Permobil's F5 Corpus VS has fully programmable standing sequences that allow user position to use supine, semi-reclined, or sit-to-stand techniques.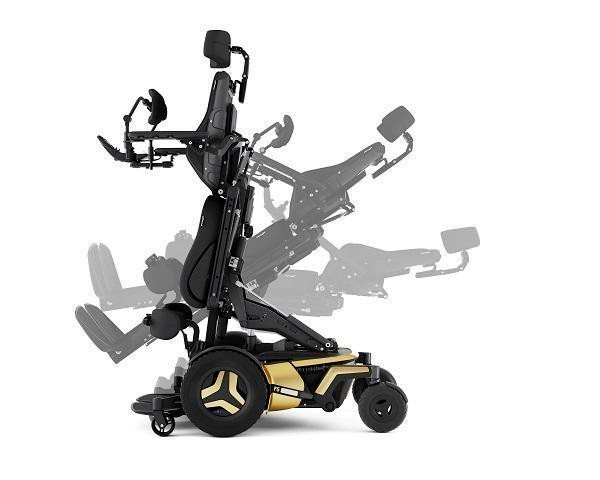 About Permobil
Permobil has been leading the way in standing wheelchair technology for over 43 years. Since 1977, Permobil has offered a power standing option, and the F5 Corpus VS is one of the most capable standing power wheelchairs on the market today.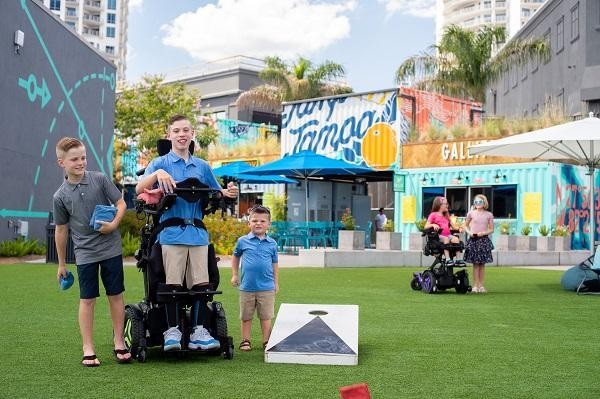 The F5 Corpus VS has all the functionality of a power wheelchair, can be driven indoors and outdoors, and can be used by both children and adults. It has driving performance excellence that matches its superior quality power seating functions, and users can choose to use the standing function, the seat elevation ActiveHeight™, or seat elevation with forward tilt known as ActiveReach™.
Paying for an F5 Corpus VS: Three Options
First, know that some state Medicaid programs, private insurances, and vocational rehabilitation programs may pay for the cost of an F5 Corpus VS with documented medical and functional need.
Clinicians can advocate for their clients and recommend what is medically and functionally necessary, regardless of what has been covered in the past. Keep in mind that when recommending a standing power seat function, you should expect to need an appeal or two. Your request may be denied initially, but don't let that discourage you. Contact your local wheelchair clinic for an evaluation.
Second, Permobil's nonprofit arm, the Permobil Foundation, helps individuals denied funding by their insurance to get the independence and mobility that they need and deserve. Learn more about the Permobil Foundation and apply for assistance by visiting www.PermobilFoundation.org.
Third, you can start a medical fundraising campaign with the national nonprofit Help Hope Live to fundraise for an F5 Corpus VS purchase. You can contact Help Hope Live by filling out an online application or by calling 800-642-8399 to speak with a Client Services Coordinator.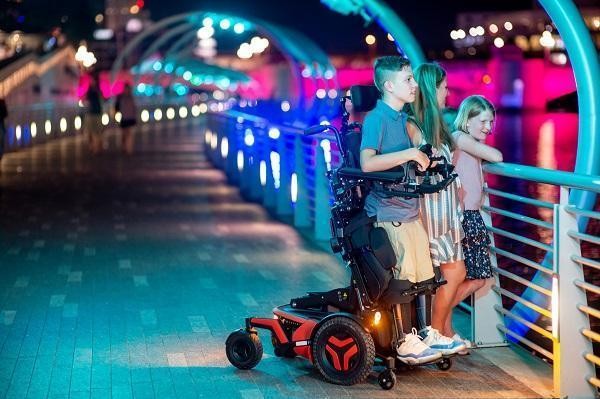 Written by Emily Progin