Ray Kelley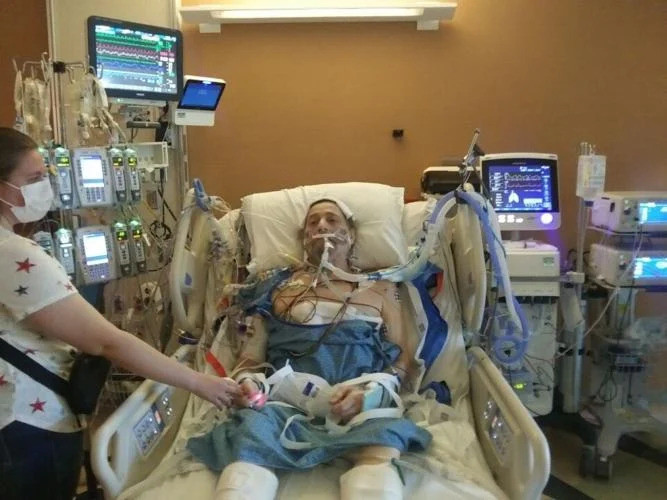 "I was literally dying."
After 20 years as a remodel carpenter, Ray Kelley learned that smoking coupled with the fumes, dust, and insulation in his line of work had created a life-threatening health problem.
He was diagnosed with asthma and COPD, and he began relying on supplemental oxygen. After three years, his condition had progressed significantly, leaving him barely able to breathe or participate in everyday life.
Ray was given a chance at joining the waiting list for a life-changing lung transplant. First, he spent a year and a half engaging in intensive pulmonary rehab at home. He changed his diet, gained weight to meet medical standards for the transplant, and participated in tests every few months to monitor his health and confirm that he wasn't smoking or drinking.
In June 2023, he joined the waiting list. On July 2, less than a month later, he received "the call" – and he was so overwhelmed, he almost said "no" to the gift of new life.
"I just couldn't get there in the amount of time they were giving me, and they said, 'You have to.' "
After a nine-hour surgery, Ray took his first breath with a new set of lungs.
Three weeks later, he was able to leave the hospital. He remained close to his transplant center for three months for follow-up care.
Ray and his family began fundraising with Help Hope Live to offset transplant-related expenses. Though the financial burden is significant, Ray says:
"If it takes me the rest of this wonderful new life to pay this off, so be it – at least I have a life to be able to pay it back."
Written by Emily Progin