Renee Houghton
Through times of trouble, pain, and immense challenges, a shining light of hope and faith can burn bright. As I share my story, I pray that you will be filled with hope and a spirit of overcoming.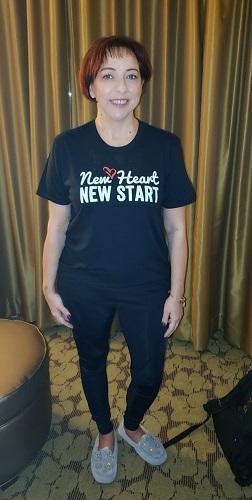 A little over two years ago, I unexpectedly became very ill. At the age of 46, I was diagnosed with myocarditis, an inflammation of the heart muscle. I spent 21 days in the cardiovascular ICU and 35 days in the hospital. My doctors did not, and still do not, have a clear reason regarding how I contracted myocarditis, but the damage left me in a state of heart failure.
I began educating myself on heart failure and the lifestyle changes that would be necessary to support a healthy heart. It is unfortunate that it took a near-death experience to get me to make these changes, including a new diet and more exercise.
As the months passed, healing eluded me, and medication wasn't working. The one thing I realized is that I could still have hope. This hope became my light shining in the darkness as I dealt with struggles and sometimes disappointment.
I knew that with this hope, I could get through this, no matter what lay ahead. I would overcome.
After a year, my cardiologist performed some tests to see how my heart was functioning. Although struggling with multiple heart failure symptoms, I would not let myself get discouraged—in fact, I was filled with excitement to get the results, feelings like my ejection fraction (how much blood the left ventricle can pump out with each contraction) had improved. Then my doctor delivered the unexpected news: I had entered advanced heart failure with little hope of improving.
When he said, "little hope," my whole world seemed to fall apart. Hope was the one thing that I had been holding onto.
He began to talk about advanced therapies, including the acronym "LVAD" and even the word "transplant." Our first plan was to complete cardiac rehabilitation along with some additional medications.
After my first week, the director of the cardiac rehab program called me "an inspiration to others." As I continued, there were ups and downs—including days when I was too weak and short of breath to exercise and would be sent home until the next day.
When my care team determined that I could not continue with rehab any longer, I sank deep into sadness. I let fear and a sense of hopelessness enter my world. But I had a choice to make.
I could either be miserable and wallow in self-pity, or I could take control of my situation for a better quality of life. I set out to develop the resources I needed to adjust, recompose, innovate, and prevail as I faced the challenges ahead of me. That is when I reached out to a therapist for help, believing it was just as important for me to stay healthy emotionally as it was physically.
As the months went by, I lost my ability to work and spent time in and out of the hospital. Eventually my care team told me I was in end-stage heart failure, and that their next step was to evaluate me for a heart transplant.
That moment lives so vividly in my memory. A heart transplant? My heart had sustained my wonderful life for 47 years, and now you're telling me it's going to fail?
It was a difficult day for me and my family. It was not an easy, black-and-white decision of do I live, or do I die? It was more a question of the quality of life awaiting me, a life that would include complex surgery and coping with things like being immunosuppressed, taking lots of new meds, and adjusting to new norms for the rest of the happy life I wanted to live. Although a heart transplant is not a cure, it was the best option for me if I wanted to see my two girls grow up and my husband's hair turn gray.
"I was ready for a new heart and a new start."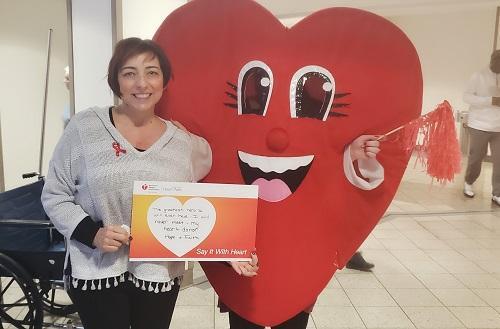 I went through the transplant evaluation process with tests and meetings with people including social workers and the transplant team's psychologist. As I told him when he asked me how I felt about getting a transplant, I was excited—excited because I was tired of living with end-stage heart failure, and tired of not being able to climb the stairs without becoming very short of breath. I didn't want to miss any more of my girls' activities because I was too physically tired to get out of bed. I also did not want to live with the fear that my heart would just stop one day. I was ready for a new heart and a new start.
I told him: I am an overcomer.
A heart transplant is a special gift, one that cannot be taken for granted. I was ready to make the commitment—a lifelong commitment.
I joined the transplant waiting list on November 11, 2018 and rejoiced with my family as we settled in for "the wait." Things took a turn when my condition deteriorated. The night before I was scheduled to be hospitalized, I collapsed–I had a defibrillator implanted, and this was the first time it went off. As my husband called 911, the defibrillator continued to go off over and over again. I would receive 40 shocks in 40 minutes.
I woke up the next day in intensive care, having been moved up on the transplant waiting list. At this point, people seemed to expect me to feel sorry for myself or fall into a state of despair.
Is it possible to forget how to hope? After all the disappointments I had experienced, anyone could have expected that I would fear being let down again and would essentially avoid hope altogether. But, to me, hope means having faith, whether you are religious or not, and believing that all things are possible—including getting a new heart and overcoming heart failure. Hope is forever.
When I felt myself wanting to cry, I would smile instead, flashing a sign of strength. I could not let past or present suffering cloud my view of the future. I had to believe that good things were in store for me, including a long and happy life with my family.
Even though trouble is inescapable in this world, you can make a choice—a choice to be in good cheer. Don't wish away times of uncertainty, as good can come out of anything that we endure.
That's when a miracle happened, prayers were answered, and hope came to life. In the early evening just four days after I was admitted, my transplant coordinator called me with the offer of a heart that was a match for me.
"That's when a miracle happened…"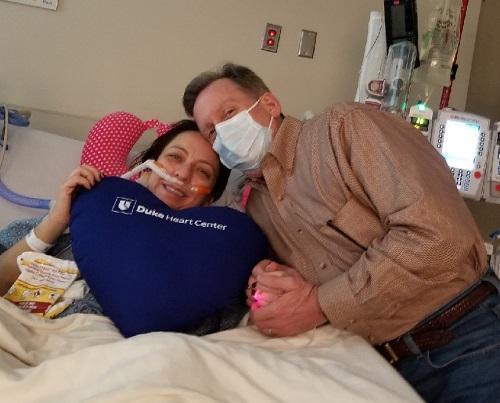 I was overcome with emotions. It was a long night waiting to be taken to the operating room. I laid in my bed, holding my husband's hand with a smile on my face. I was going to make it through this. In the early morning hours, I kissed my husband, raised my fist in the air, and sang out, "I got this."
My new heart took its first beats inside me at 10:15 a.m. on December 22, 2018.
Three other lives were saved that night by my donor, my hero, and I was given a new heart and a new start.
It has been almost four months now, and I am doing very well. My heart, which I call my Happy Heart, is beating strong and showing no signs of rejection. Recovery can be challenging, and there are bumps along the way, but if I can overcome all that I have endured so far and face my own mortality, I will make it through. I can adapt to the new norms and the lifelong commitment that comes with the special gift of life that I have received.
I am excited for what lies ahead and where my story will take me next. The one thing that remains constant is that I have hope for a bright future. My light shines even brighter now. You can get through anything when you stand strong, believe, and never lose hope. We are stronger and braver than we realize—the human spirit is an incredible thing that can triumph over any obstacle.
I believe that you, too, can be an overcomer.
"Hope is forever."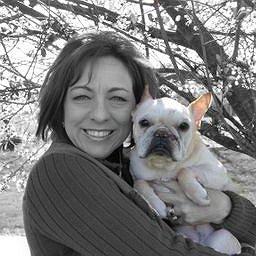 Written by Emily Progin