A year ago, this week, a man died.
I had spent the prior year and a half planning—secretly, when I could—how to take care of my family if luck didn't fall in my favor as I waited for a heart transplant.
At 6'6" and 275+ pounds, I am atypical, and with O- blood, I was about the hardest combination possible to match for transplant. Around 1% of men are 6'4" or taller, roughly 60% of men are organ donors, and only 7% of people are O- blood. Accounting for these factors and my region, the total number of available donors was somewhere between 25,000 and 50,000.
Only 310 heart donations occurred in Robb's UNOS region, Region 10, in 2018.
Not the best odds. Solid Vegas longshot territory.
So, we waited. The funny thing is that the longer we waited, the easier it got to wait, even though it also meant I was getting sicker by the day.
I always plan for the worst, but I never truly accepted death as an option. Statistically, it was a high probability, but as analytical as I am, it still didn't register as a real possibility. As much as I would like to take the credit for my resolve, in truth, my will (to live) was a physical representation of the love and support from everyone else. The best kind of courage is the kind you share with others.
After 510 days of waiting, on February 7, 2018, we received new life.
A man died within 500 miles of Cleveland, Ohio. The end of his life meant that mine didn't have to end. No amount of condolences will ever replace someone's son, partner, husband, father, or friend, but the decision he his family, or some combination of the two, made (to donate his organs) changed the lives of eight others in a profound way.
According to Donate Life, one organ donor can save up to eight lives. Cornea and tissue donors can impact 77 lives or more.
I don't even need to exaggerate: he died and his gifts saved eight of us and more. He gave my son a father, my wife a husband, my family a son and brother, and my friends a pain in the ass.
To our treasured family, our irreplaceable friends, and [my employer,] a company that gives me more than I could ever pay back—I am also here because of you. We will spend the rest of our lives in gratitude and in service to return the love however you may need it.
To my donor: your gift of life is the most precious of all.
To my donor's family: I know nothing can replace him—but know that any good that comes of my life moving forward is because of him. The best part of him is now the best part of me. I will honor and cherish it.
To my wife: Carah, I love as a testament to your unwavering love, support, and compassion. I am in awe of your strength, because in many ways, what you went through was far harder than what I faced. You have always been a wonderful wife, but now I don't know how to describe you as anything other than genuinely, unequivocally amazing. I love you.
To my son: Ford, you won't understand until you are older, but I recognize how truly brave you were through it all. Your strength fills me with overwhelming confidence that you will persevere and thrive your entire life. Someday, I will tell you how your strength saved my life. I love you.
Live life. Love life. Donate life.
Robb Olds
Honored Husband to Carah
Privileged Father to Ford
Grateful and Loyal Friend to You All
Stubborn Human Not Leaving This Planet Soon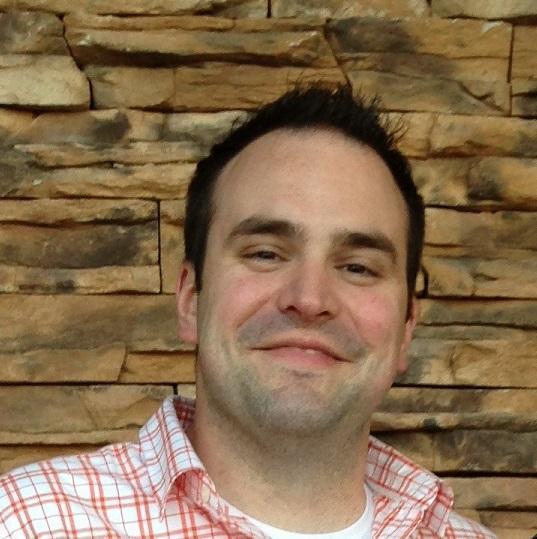 February 14 is National Donor Day. Robb fundraises with Help Hope Live as part of the Great Lakes Transplant Fund. This story was adapted from an Update that first appeared on his Campaign Page.
Written by Emily Progin