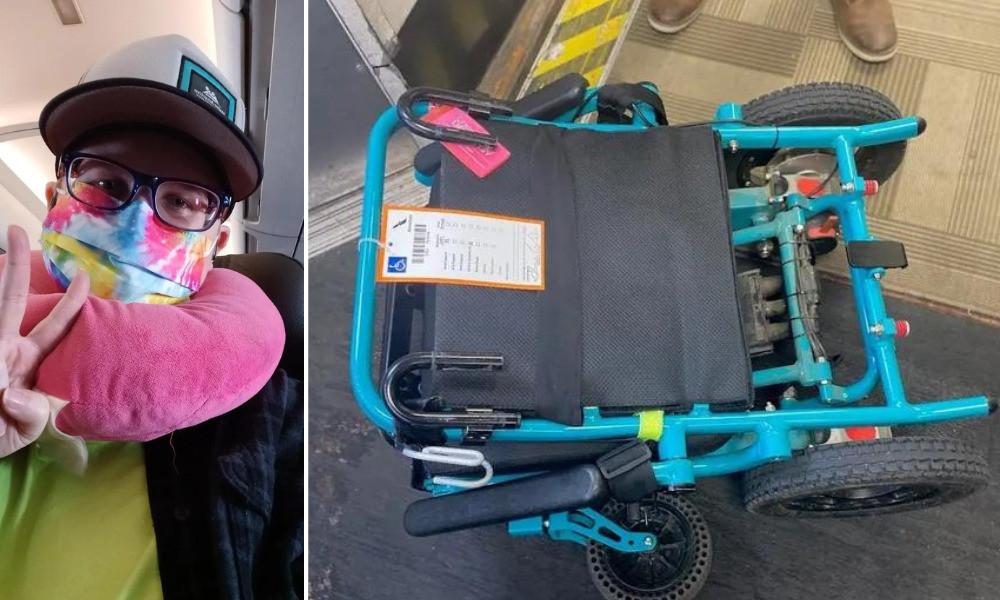 As USA Today reported, our client Shayn Pulley's mobility device was irreparably damaged during a flight to see family. While they were able to use an off-the-shelf rental device while their wheelchair was replaced, they acknowledged the fact that many individuals with disabilities don't have that option:
"They not only have to go through a reevaluation by a physical therapist to get a wheelchair, but it takes months to get the wheelchairs manufactured and fitted."
Onboard the flight, an attendant refused to stow their wheelchair in the onboard closet – even though Shayn explained that the wheelchair was designed to be stowed in the cabin.
Shayn says they didn't notice the damage until they reached their parents' home. To pursue the issue with the airline, Shayn had to return to the airport in-person.
The airline agreed to replace the mobility device. The first replacement they sent was damaged on arrival.
One key source of frustration for Shayn: while they were forced to fundraise with us for mobility essentials and other medical and related needs, the airline that broke the wheelchair was able to replace it at the drop of a hat.
"Because the dollar amount is so small to the airline, it's not enough to motivate care or change or reform."
Shayn is grateful to the community of support that helps to fill critical gaps as they navigate life with a disability. Find their fundraising campaign at helphopelive.org.
"Because of you, I can be stronger looking forward and pushing through these things."
Written by Emily Progin