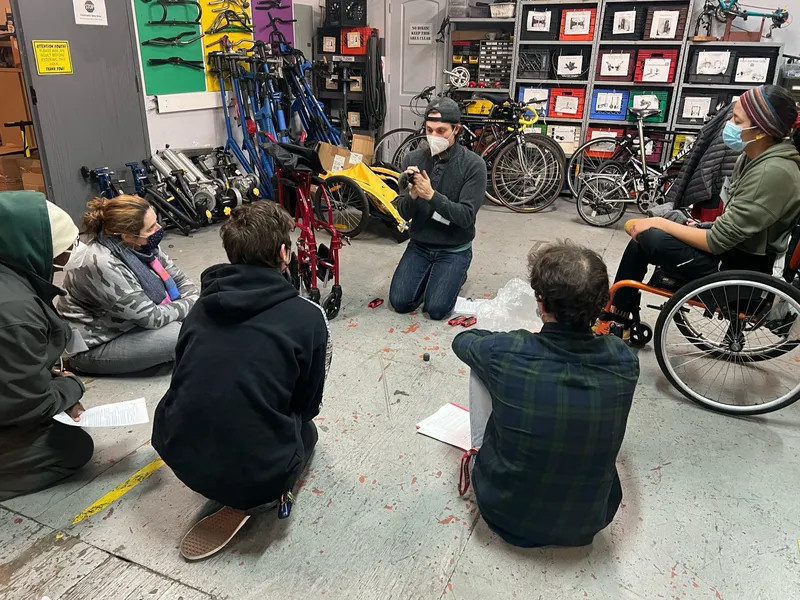 "We're really trying to build a space that's centered in disabled experience, and that is accessible for as many different people with as many different circumstances as is possible."
We love hearing news and updates from our friends at TechOWL (Technology for Our Whole Lives) at Temple University – you may know them from their engaging TikTok channel about assistive technology, DIY accessibility solutions, and more.
This month, we learned that Temple would be opening a new community space with TechOWL thanks to a $500,000 grant from the Department of Education.
The space is open to all students and alumni with disabilities but also to all residents of Philadelphia.
Plans for the new space include ongoing programs, such as the signature Wheelchair Alliance repair network and training program, and new arrivals, like adaptive gaming events.
Part of TechOWL's mission is to prove two things: that people with disabilities can be self-sufficient and independent – even without assistance from people without disabilities – and that assistive technology is not just for one person or one diagnosis.
All it takes is one emergent need for someone to need assistive tech and begin to explore potentially life-changing options – and TechOWL fosters that creativity, ingenuity, and sense of community in everything they do.
Written by Emily Progin