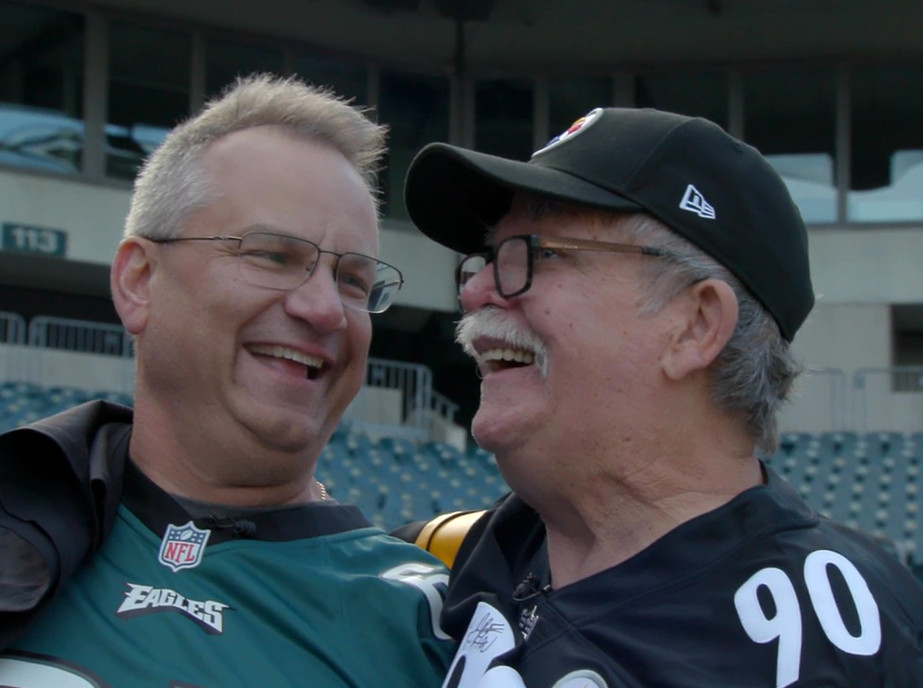 If you're a fan of Help Hope Live, you might recognize the name Bill Soloway – he's a grateful heart transplant recipient, a client, and a dedicated ambassador for our nonprofit. Bill recently nominated his heart donor's father to become the Steelers Fan of the Year. Here's what happened!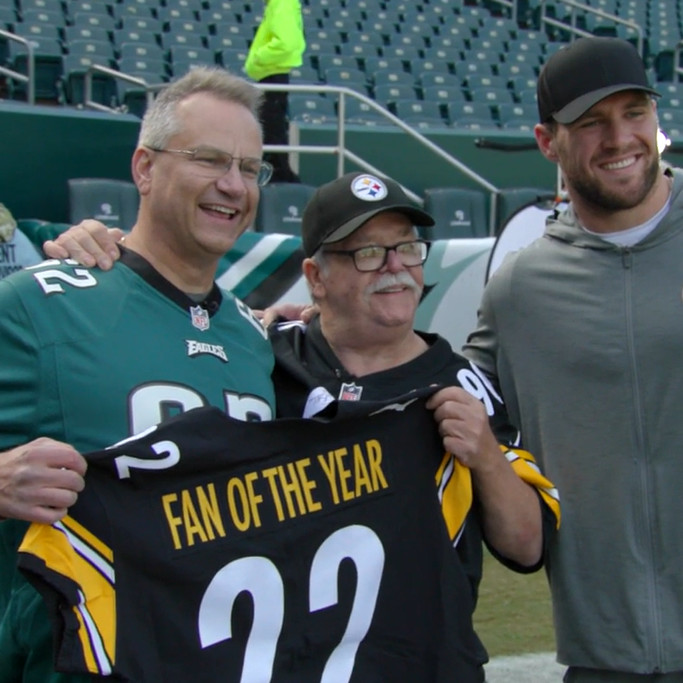 During a game-day surprise in Philadelphia (where Bill's own lifelong home team, the Eagles, play), Steelers player TJ Watt presented Jim with his Fan of the Year Steelers jersey. It was a huge surprise for Jim and a full-circle moment for Bill.
Bill and Jim's relationship started over devastating circumstances. In 1996, Bill first experienced a major heart event while in Orlando for a family vacation. At just 49, he joined the waiting list for a heart transplant to help combat an inherited cardiac condition.
"My quality of life was deteriorated to the point where I could no longer ride my bicycle or do anything I enjoyed—life was a struggle for me."
In 2015, Jim's son, James E. Zimmerman Jr., experienced a head injury in a fall and could not medically recover from the injury. As a result, according to James's wishes, his family made the difficult decision to donate his viable organs to patients in need.
Pictured below: James with his growing family, and Bill with his daughter.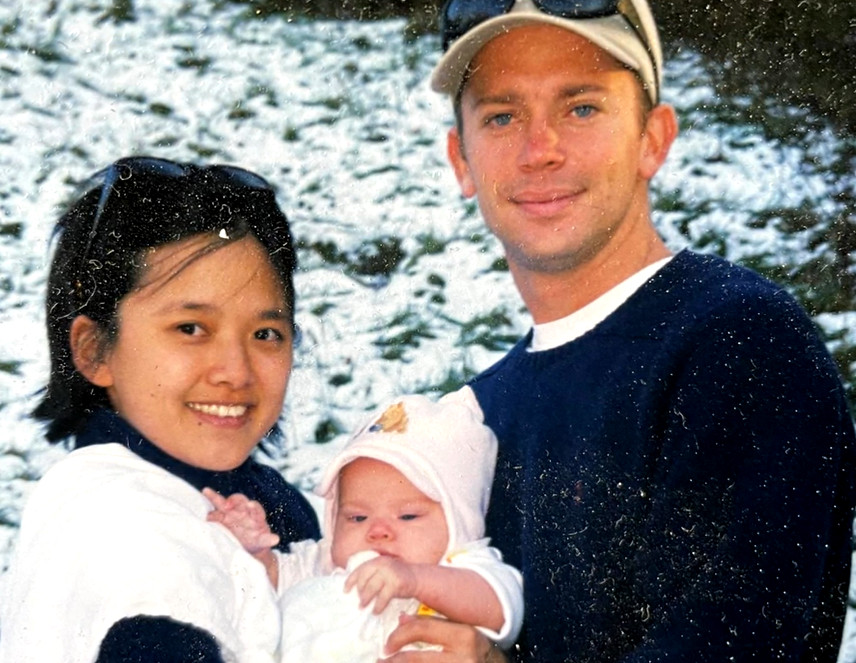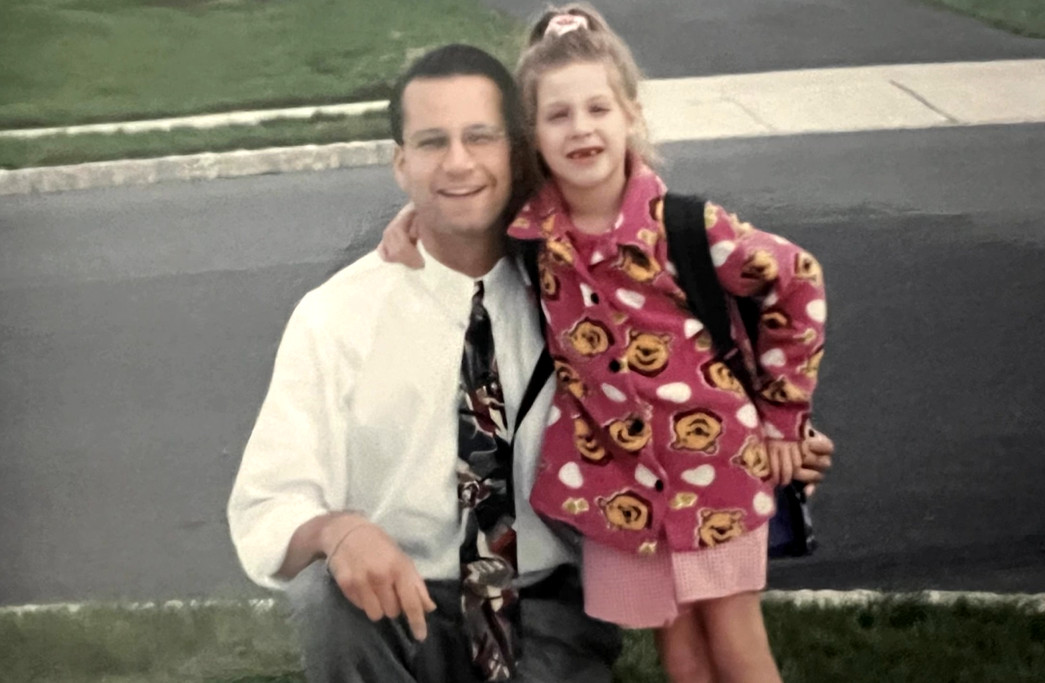 Bill got a call just after midnight that a heart may be available for him.
"A doctor looked me in the eyes and said, It's a go. The next thing I know, I'm waking up feeling 200% better than before."
In just one week, he was out of the hospital. In ten weeks, he was back on his bike.
Bill was determined to meet his heart donor's family and thank them in person. In 2018, he met Jim for the first time. Bill took Jim to his first Steelers game – a home opener. He told Jim:
"James may not be here in full, but his heart will be."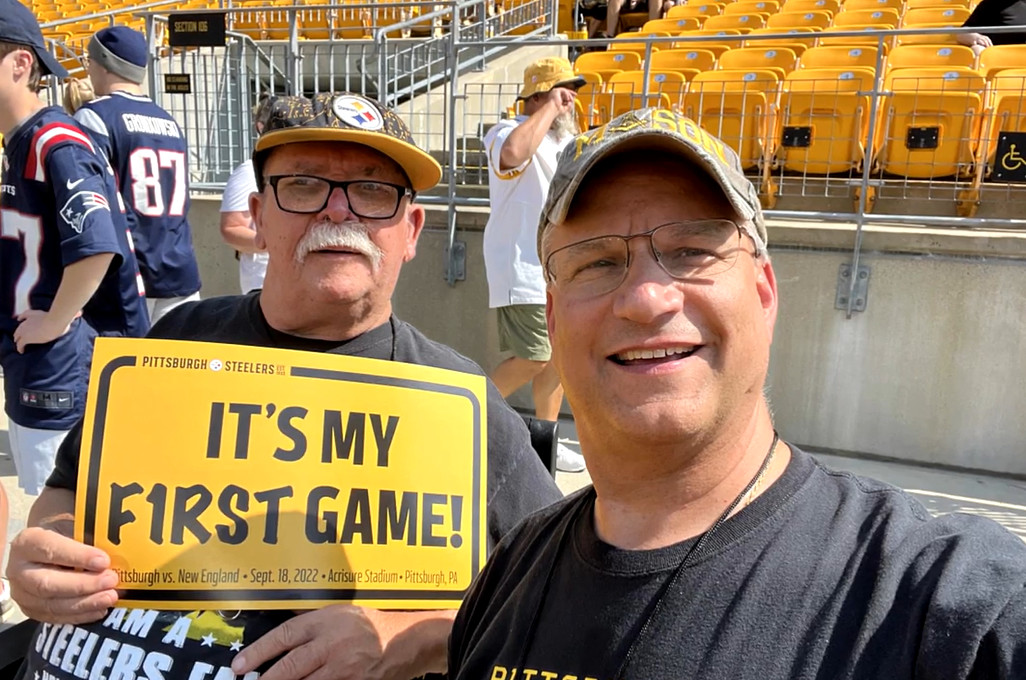 For Jim, Bill's nomination is the culmination of years of witnessing his son's heart hard at work in Bill as he spreads joy, connection, and hope to Jim and so many others.
"Bill has a good heart—my son did, too."
For Bill, the nomination represented just one more gesture in his lifelong commitment to live with gratitude at the gift of life and his donor's exceptional and selfless sacrifice.
"I want to live in my life in gratitude and as an example of the fact that organ donation works. I am an Eagles fan, but I am now a Steelers fan at heart."
Pictured below: Jim enjoys a Steelers game, and James E. Zimmerman, Jr. – Bill's heart donor – in his Marines uniform.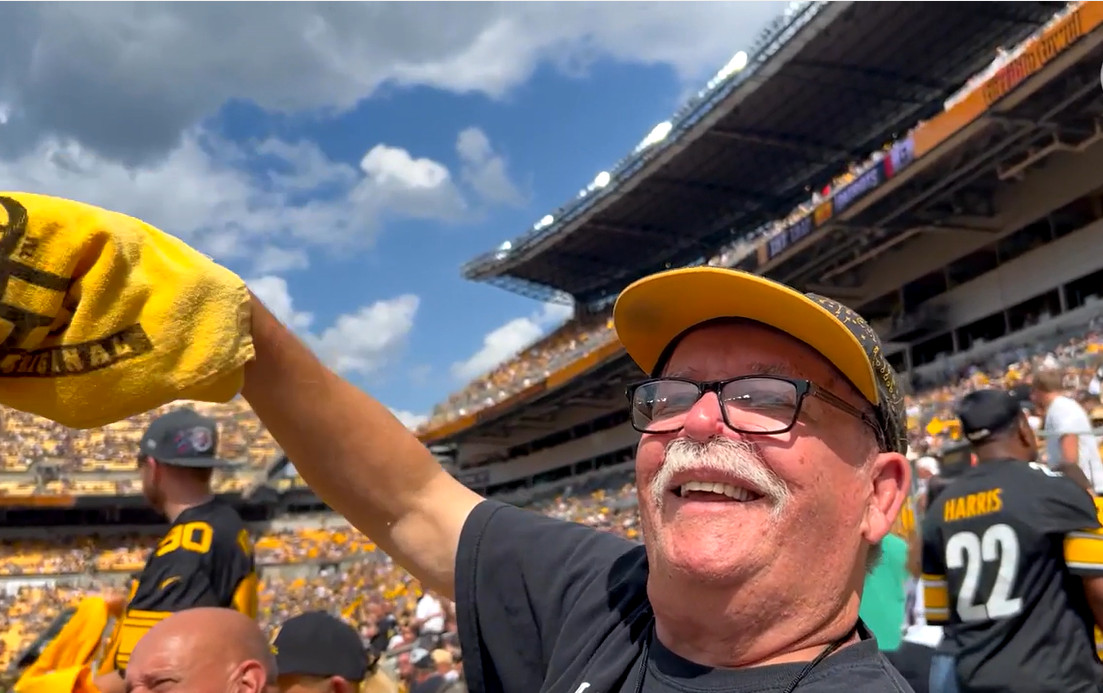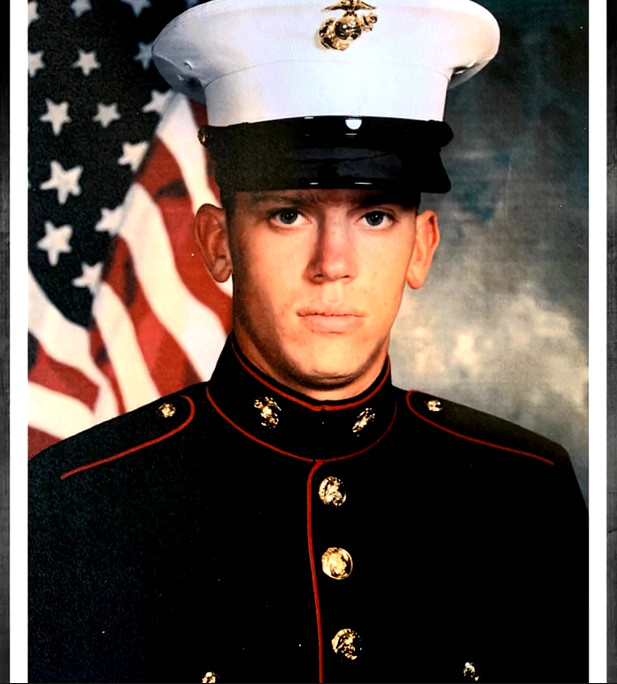 Written by Emily Progin