Randi Blair Nara was a work leader in the adult specialties division of the Cleveland Clinic for years. In 2016, she found herself on the receiving end of care as she faced a life-threatening health crisis that led her to be listed for a transplant. Though she struggled to ask for financial help with her many transplant-related expenses, Randi chose to begin fundraising with Help Hope Live in 2017—just months before she received the gift that would change everything.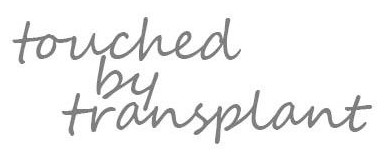 "I feel my story started in January 2016 when my fiancé of 22 years unexpectedly passed away. I was devastated, to say the least. Later that year, I experienced another blow: a fall left me with a compound fracture that required plates, rods, and screws from my knee to my ankle. I was stuck in a skilled nursing facility for two months.
The same month, my daughter found out she was pregnant. It was the only ray of sunshine in my life for a very long time…especially when she found out she was having twins! They became my little lifesavers: the only things I felt I could look forward to.
While I was in the nursing home, I contracted an infection. I could barely walk to the bathroom without almost passing out. It hurt to take deep breaths. I had a fever and chills and slept all day with no appetite at all. Later, I would find out I was septic during this time. My daughter was the one who urged me to see a doctor.
After being home just over an hour, the doctor called and told my daughter to get me to the ER immediately.
When I got to the hospital, I received blood transfusions. I learned my kidney function was at just 5%. My kidneys were shutting down. I was admitted and diagnosed with stage 4 kidney disease. I began having surgeries to remove multiple kidney stones doctors had found in each kidney. Despite the transfusions, surgeries, and treatment, I was diagnosed with end-stage renal failure in September 2016.
It was hard to even wrap my head around everything that had happened since January. I felt shocked and numb. Without my family, I don't know what I would have done. They got me through all the doctor appointments and diagnostic tests you could possibly imagine.
Toward the end of 2016, I had my first appointment with the transplant team. From 6 a.m. to 5 p.m., I endured appointments with surgeons, psychologists, social workers, and nutritionists over the course of a long and challenging day. In between the chaos, my daughter made me a first-time "GiGi" as she welcomed beautiful twin babies into the world. Those precious babies kept me fighting as 2017 began.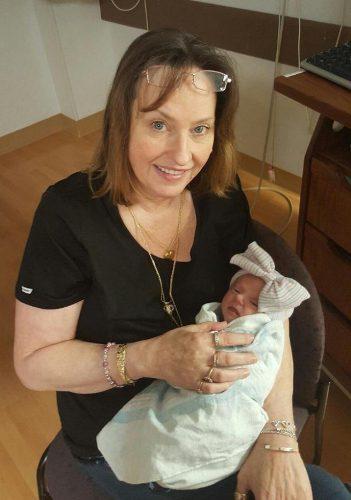 I began receiving dialysis at home for 7 hours per night, 7 nights per week. It wasn't until February 2018 that I received a letter from the Cleveland Clinic to let me know I was on the kidney transplant waiting list. I moved into my daughter's apartment building, so I would have a lifeline in case of a medical emergency or "the call" for transplant.
During this time, the medications I had to take were not only extremely expensive–$1300 for a one-month supply—but they also made me nauseous and uncomfortable. On March 6, I stepped outside with my dog to get a little fresh air, leaving my phone in the apartment. When I returned, my phone was blowing up. My daughter had called several times from work. My son-in-law was trying to call me too. I got a Facebook message that read, "Mom, where are you?? They have a kidney for you and I am shaking."
I checked my voicemail and found the message that changed my life forever. I was told by the transplant team that the kidney was a "perfect match." They asked if I would be willing to accept the kidney, which was from a 21-year-old man with head trauma but no other physical issues. I was in complete shock and could barely utter the words, "Of course I will!"
I was being prepped for the transplant by March 7, after spending less than one month on the transplant list. It was nothing short of a miracle.
I learned my donor had died from a self-inflicted gunshot wound. The hospital had pumped him full of blood products in an attempt to save his life, giving him a high level of antibodies just like mine. Even the surgeon was amazed by the perfect match. Even though he was only 21, he felt the need to be an organ donor.
I had such mixed emotions. I was happy for myself that I would get more time with my family, but so very sad for this young man and his own family. I think of him every single day. I thank him, and God, and a few other angels every single night in my prayers for this precious gift of life.
I am now 1-month post-transplant. I wake up every single day thankful to have one more day. I'm looking forward to many more great days and watching my grandbabies grow up. I am finally "tubeless" as of April 5, and it's a great feeling! I was able to go upstairs to my daughter's apartment on Easter morning just in time to wake up the babies, now 15 months old, and watch them follow the trail of candy that led from their cribs to their Easter baskets, a tradition I started with my daughter when she was their age. Words cannot describe how thankful and blessed I feel.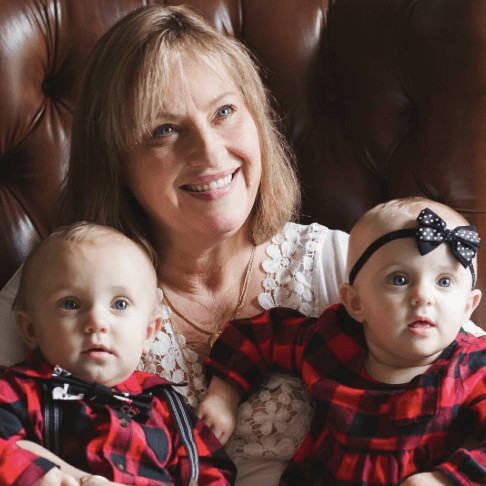 Today, I volunteer to work with patients who were just diagnosed with kidney disease and are starting dialysis. I feel the need to give back, and I love being able to help patients as someone who has been through this process from beginning to end so they can get honest answers from someone who knows what this journey feels like.
My message to those going through kidney disease is, keep the faith. Although it's hard, trust your doctors and caregivers, join a support group, and, most of all, focus on the one thing that means the most to you, and never give up. My twin grandchildren were my focus, and I thank God every day to be here with them."
Read updates from Randi and see photos of her twin "lifesavers" at helphopelive.org as she continues to fundraise for post-transplant costs as a part of the Great Lakes Transplant Fund.
Written by Emily Progin