Tommy McGuire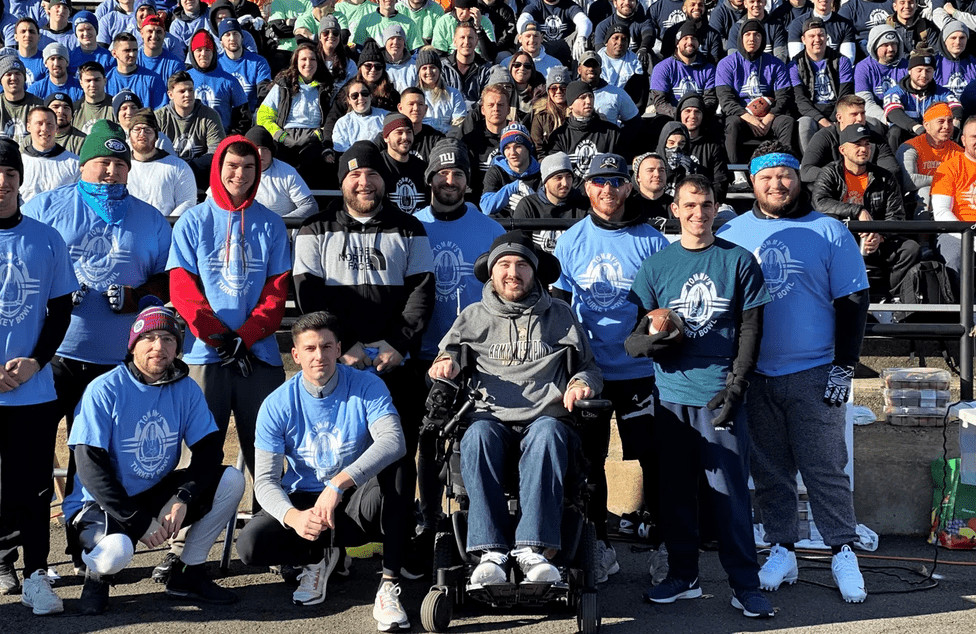 "It's really great seeing the outpouring of love…everyone wants to help in any way they can,"
Two years ago, Tommy McGuire struggled to spend even ten minutes in the cold as he watched his community come together for a fundraiser in his honor following a spinal cord injury. This year, he's back on the field and in better health.
"I get the best of both worlds. It's a friend and family reunion, too,"
Tommy's Turkey Bowl has raised close to $100,000 for Help Hope Live in Tommy's honor over the years.
"That money has financed things like a wheelchair-accessible van and a wheelchair that puts McGuire in a standing position for at-home therapy to help with things like blood circulation, blood pressure and muscle tone."
This year's fundraiser will assist with multiple critical costs, including dictation technology for his new marketing job at Salesforce and exercise-based rehabilitation at Project Walk New Jersey.
"I've been fortunate and blessed with a lot of things. Daily life is going pretty well."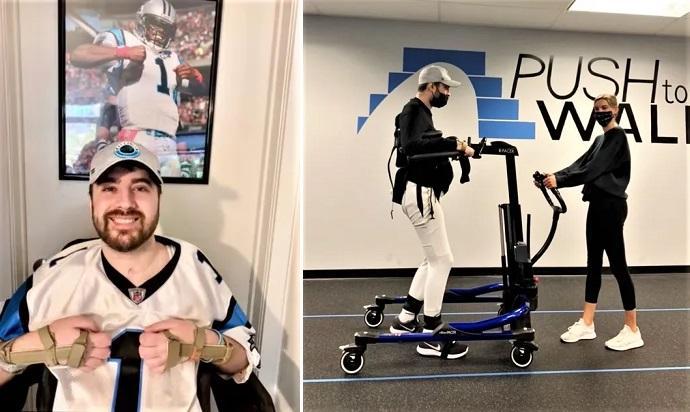 Written by Emily Progin