Bill James Allen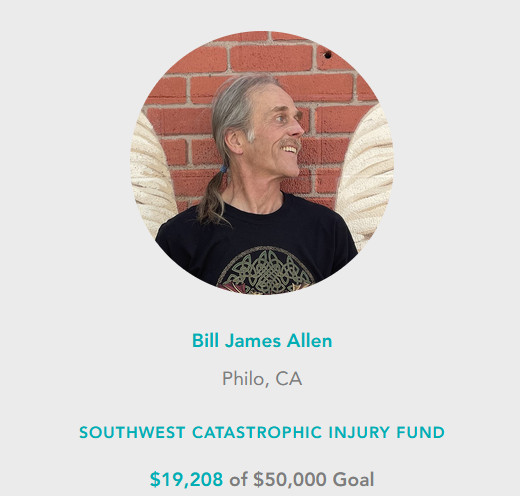 In December 2022, Bill James Allen and his wife, Lee, went off the road and crashed. The accident left Bill with severe physical injuries and brain trauma.
Bill spent three weeks in a coma – "the worst three weeks of our lives" as his daughter, Olivia, explained. Over time, Bill opened his eyes and began to speak, and he regained some limited movement in his arms and legs.
Today, Olivia says:
"There have been a few medical setbacks, but he is recovering and doing well now."
The Allen family is fundraising at helphopelive.org for out-of-pocket medical expenses. They have raised $19,000 so far.
Written by Emily Progin