Have you ever struggled to understand whether your donation to a charity is tax deductible? Wondering what 501(c)(3) really means? Our friends at Charity Navigator provided information to help donors better understand common nonprofit terminology.
Here's what you need to know about Help Hope Live's nonprofit status.
What does it mean that Help Hope Live is a 501(c)(3)?
501(c)(3) is part of the IRS tax code that indicates whether organizations are tax exempt. If an organization is a 501(c)(3), like Help Hope Live, donations to that organization are tax deductible to the full extent of the law on your annual tax return.
According to the IRS, 501(c)(3) organizations are "religious, educational, charitable, scientific, literary, testing for public safety, national or international amateur sports competition, or prevention of cruelty to children or animals organizations."
As Charity Navigator explains, what sets 501(c)(3) organizations apart is that they are public charities that "serve the common good." Organizations that rely on private membership donations or serve a primarily social or recreational purpose typically fall under a different IRS category.
Because Help Hope Live is a 501(c)(3), your donations to the organization as a whole or in honor of a client are tax deductible.
The only way to make sure that your gifts to a nonprofit will be fully tax-deductible is to donate to 501(c)(3) nonprofits like Help Hope Live.
501(c)(3) is not the only IRS classification you might encounter. See page 68 of this PDF to browse the complete range of tax codes that the IRS uses, from "cemetery companies" to "credit counseling organizations."
What Does This Mean for Clients and Donors?
Our 501(c)(3) nonprofit status and our 4-star Charity Navigator rating generate special benefits for both Help Hope Live clients and the donors who sustain our mission.
For donors, our nonprofit status means:
Their donations to Help Hope Live are tax deductible
Their donations to Help Hope Live in honor of a client are tax deductible
Our administrative fee benefits our mission instead of padding profits
Objective confidence that Help Hope Live will responsibly manage every donation to fulfill our mission
For clients, our nonprofit status means:
Funds raised do not count as personal income/assets, a designation that can disrupt eligibility for asset-based assistance such as Medicaid
Campaigns are eligible for matching gifts from employers, grants and foundation gifts, gift-in-kind donations from businesses, and other special opportunities that are only available to nonprofits
Give and Fundraise with Confidence
Whether you are starting a campaign with our nonprofit to get help with medical costs, registering for an upcoming charity event, or making a donation to help sustain our mission, you can fundraise and give with confidence thanks to our nonprofit status and high charity rating.
Still have questions? Contact us. We would love to help you better understand our program, mission, and nonprofit designation.
Our Charity Navigator Rating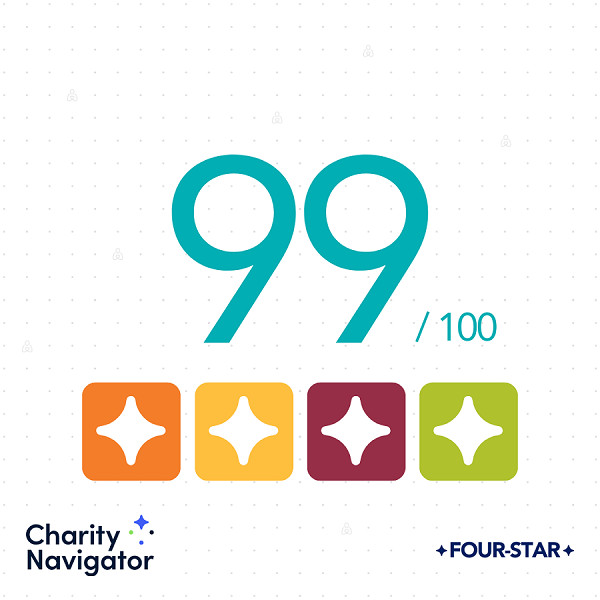 Help Hope Live earns a 99/100 rating from the independent platform Charity Navigator.
We also received the highest-possible four-star overall rating from the platform for the 19th year in a row. That puts our nonprofit in the top 1% of charities in the country.
Written by Emily Progin