Annie's Memorial Fund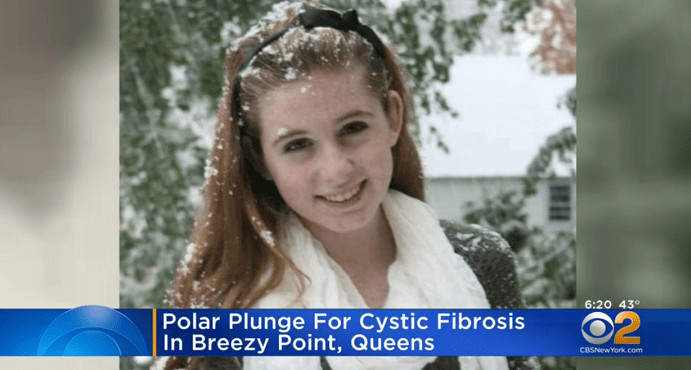 As CBS New York reported, hundreds gathered in Breezy Point, Queens on February 1 to take the 20th and final Rockaway Plunge in memory of Annie McMahon, the Help Hope Live client living with cystic fibrosis who was the driving force behind the annual event before she passed away in 2019. Attendees included Help Hope Live Executive Director Kelly L Green.
Funds raised through the Rockaway Plunge benefit Annie's Memorial Fund through Help Hope Live, honoring Annie's wishes to continue to help others with cystic fibrosis after she passed.
Written by Emily Progin