Frank Guirlinger
"Through a Help Hope Live campaign, Frank Guirlinger, 50, is hoping to raise $50,000 to fund uninsured medical expenses from an injury that he says drained his family's finances."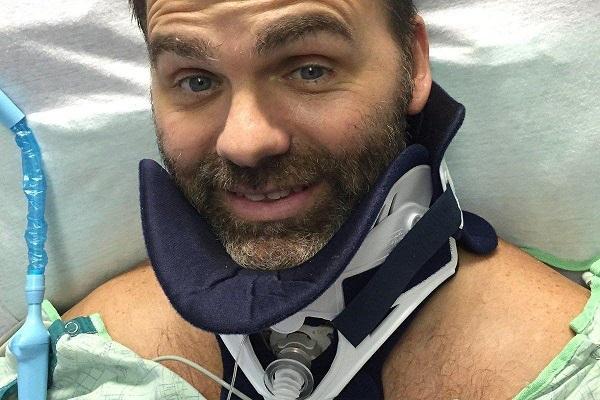 On July 23, 2015, Frank woke up with a full-body cramp, thinking he was dealing with aches related to high school sports and his work as a tradesman. He was rushed to the hospital, and after a month and a half of intensive treatment, he emerged, alive but paralyzed.
Since then, he has made significant strides. He can take steps with a walker, which he calls "miles" ahead of where he started. The problem doesn't relate to Frank's attitude: it involves his finances.
With help from Help Hope Live, Frank and his community have planned a motorcycle rally in their area to help raise funds toward his dream of "full physical independence." He will continue to fundraise for the large out-of-pocket costs associated with his recovery.
Written by Emily Progin