We're looking back at 40 of the most significant moments in Help Hope Live's history to celebrate our nonprofit's 40 years of trusted medical fundraising.
Join us for #40andforward – share your own Help Hope Live memory with us on social, or pledge your "$40 for 40" to support our General Operating Fund today:
If you missed any of Weeks 1-5 of our #40andforward campaign celebrating 40 key moments in Help Hope Live's history, catch up below!
Week 1: We Saw a Need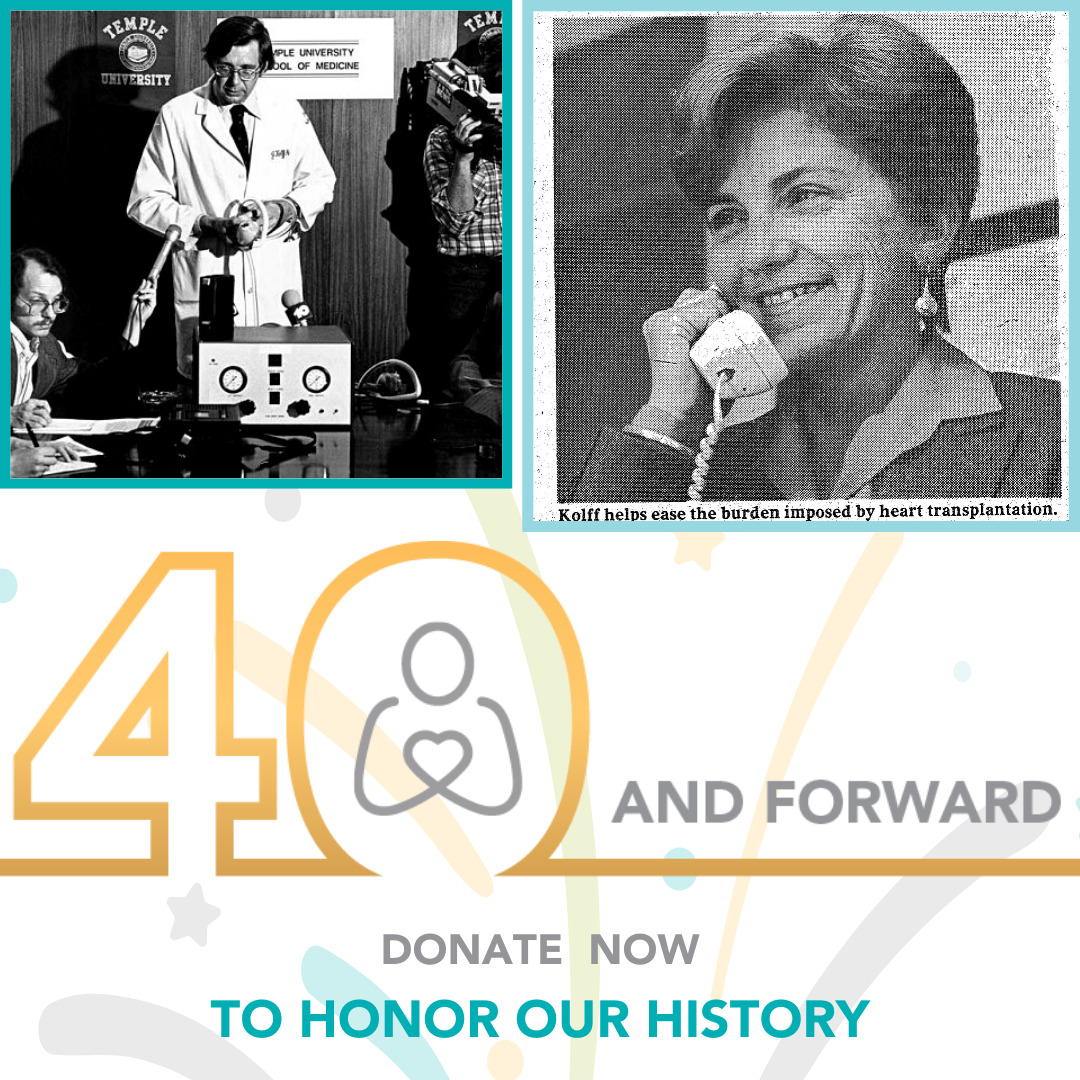 By 1983, new procedures were pushing health technology forward—and in the process, bringing new hope to patients and families. But there was a problem.  
As technology advanced, the associated out-of-pocket medical costs climbed sky-high. Insurance companies viewed cutting-edge procedures like heart transplants as "experimental" and declined to cover them.  
So much hope lay just out of reach for so many patients due to the associated financial burden.  
We saw a need…and we decided to meet it. 
Week 2: We Took Action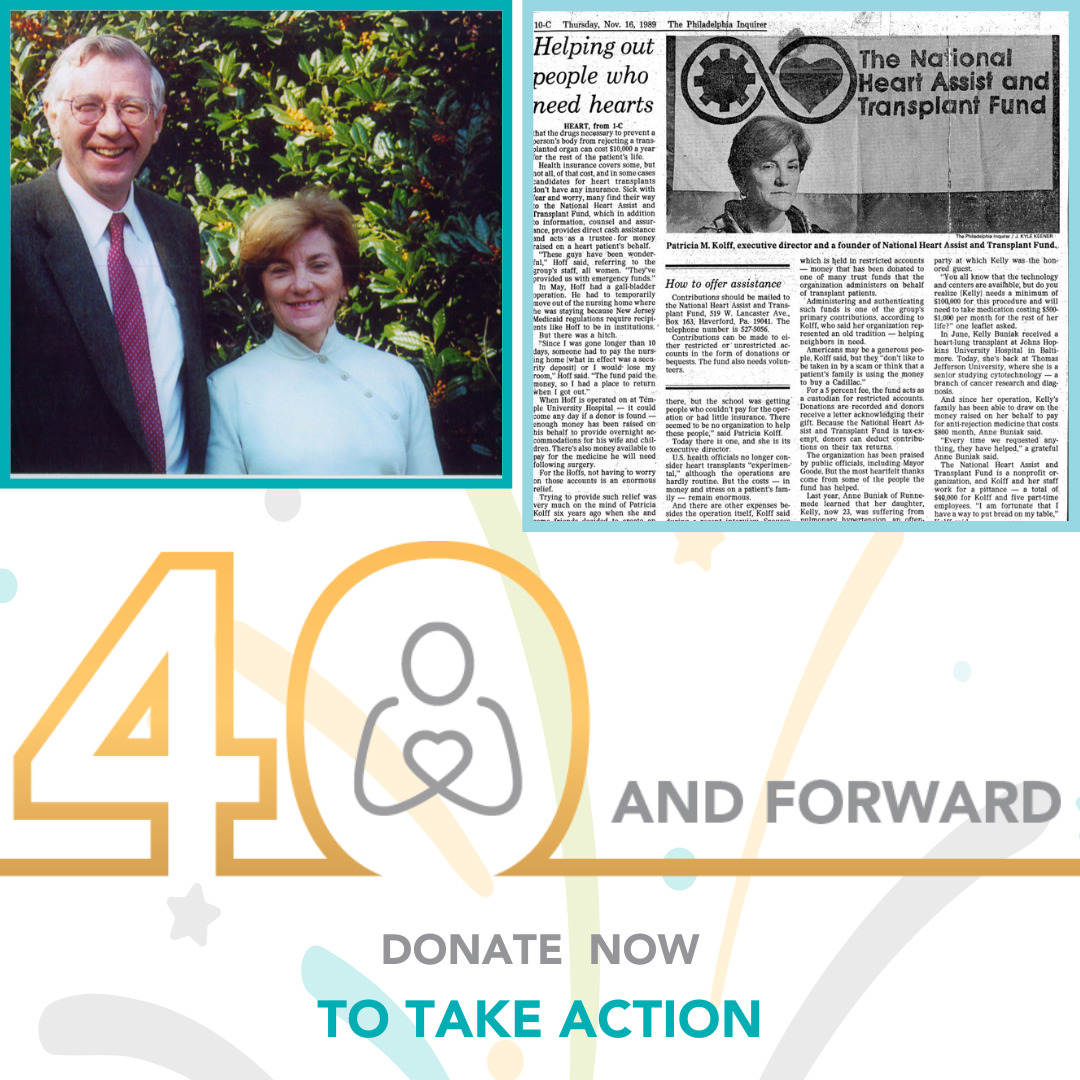 Our founders—a pioneering heart transplant surgeon and his wife, a nurse—couldn't sit by and watch patient families struggle to afford the gift of life. They didn't just care: they took action.  
In 1983, the National Heart Assist & Transplant Fund was born as we launched a nonprofit mission that we'd remain dedicated to for the four decades to come.  
We saw a need, and we took action to meet it.
In that action, as a new nonprofit came to life, we found hope. 
Week 3: More Than a Mission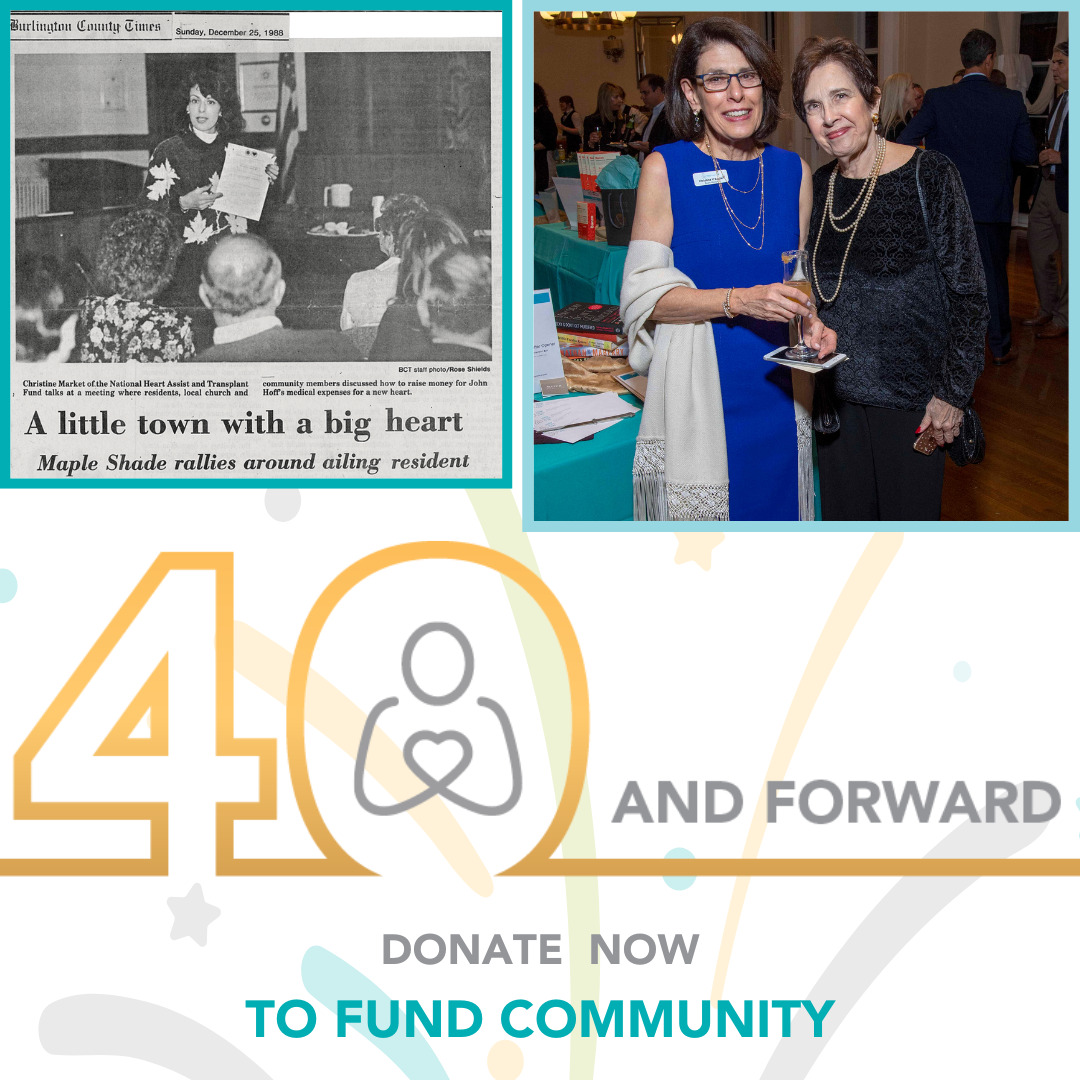 It takes more than a mission to get a nonprofit like ours off the ground. Help Hope Live is only here today because of the tireless work put in by caring members of our local community.  
As our founders forged a way to connect patient families with trusted medical fundraising, our community connected to the cause and began offering their time and talents to our organization.  
Community support was just as important to our nonprofit back then as it is for each one of our clients today. There's a reason Help Hope Live is known nationally but loved locally: many of our nonprofit's original supporters, volunteers, and team members are still part of our network of hope. 
Week 4: We Were There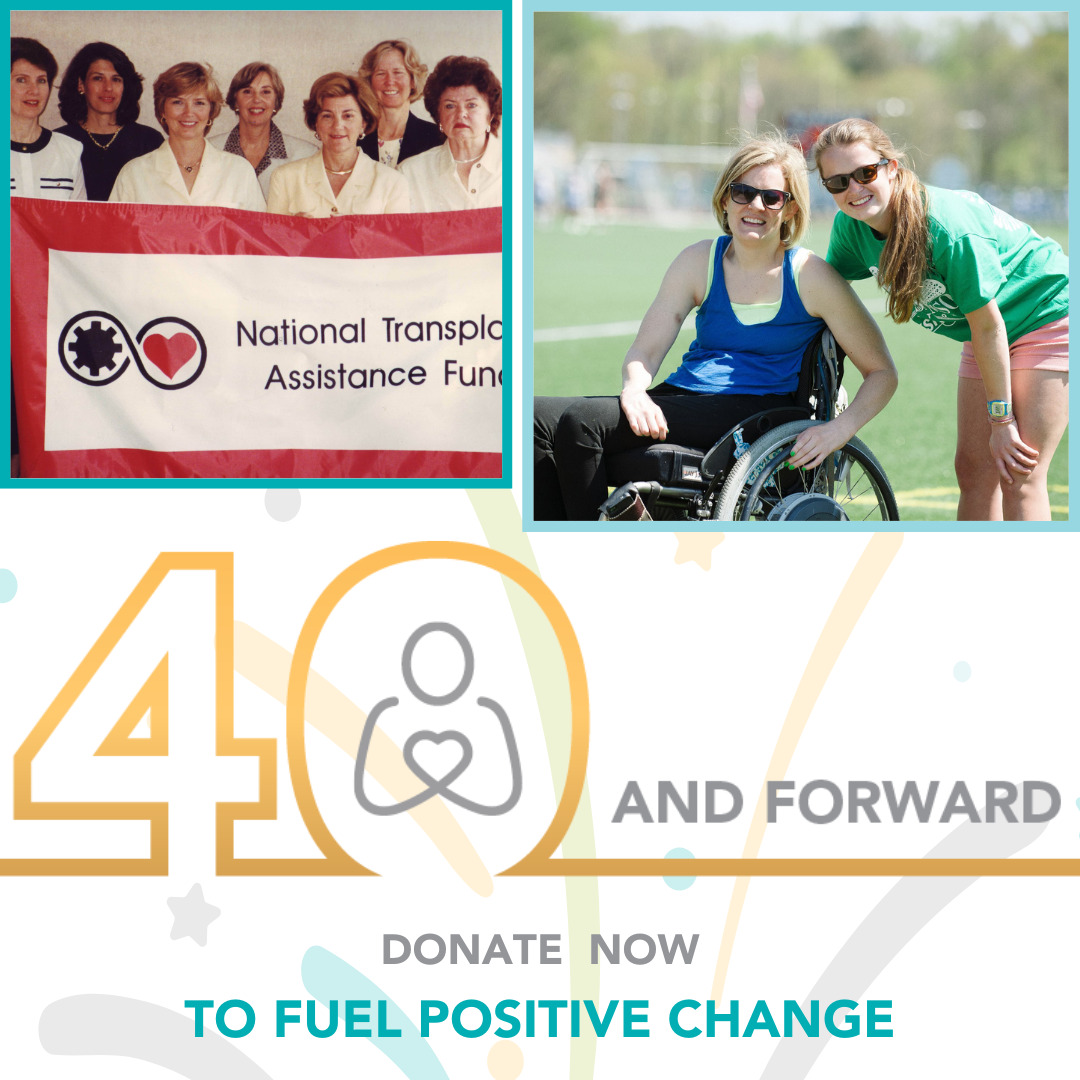 In 2000, a spinal cord injury rocked our local community. Witnessing the immense financial burden that spinal cord injuries can place on individuals and families, we changed everything in the pursuit of help and hope. 
Just like transplants, spinal cord injuries come with out-of-pocket costs that no family can cover without assistance, from initial hospitalization and surgery to outpatient recovery to ongoing exercise-based rehabilitation, caregiving, medications, and so much more.  
Witnessing one family's experience was our momentum. We expanded our trusted medical fundraising to cover more families than ever, providing genuine financial relief through community support at times of overwhelming need.  
Our community needed us more than ever. We were there.
Week 5: Looking Forward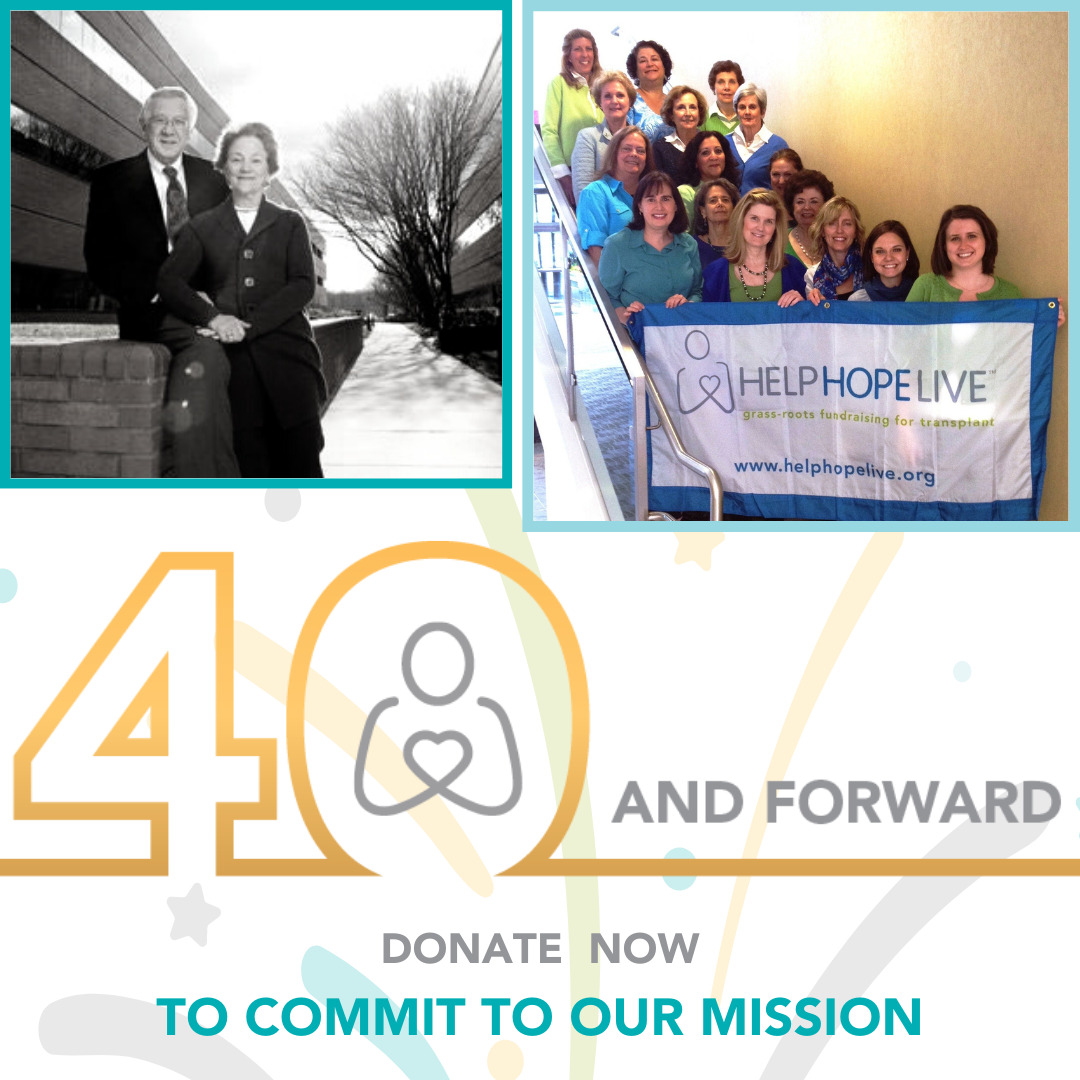 We saw a need. We met that need. We established hope. We engaged our community. We expanded our mission to become a lifeline for not just transplant patients but other families in need of community support across our region.  
Join us in the weeks to come as we explore more critical moments in our history, including expanding our borders beyond our home state, opening our doors to families facing diverse catastrophic injury and illness diagnoses, weaving new voices of hope and leadership into our national platform, and so much more.  
If you miss any of our weekly posts on social, you'll find a monthly recap here in our Latest!
Written by Emily Progin