Thank you for joining us as we've spent the past 40 weeks reflecting on the most significant moments, milestones, and memories in Help Hope Live's history to celebrate our nonprofit's 40 years of trusted medical fundraising.
We have loved sharing these moments with you as we continue to look #40andforward.
There's still time to pledge your support for our life-changing mission!

Catch up on 40 moments, milestones, and memories! Find all our recaps here.
Moment 36: Growing Our Hope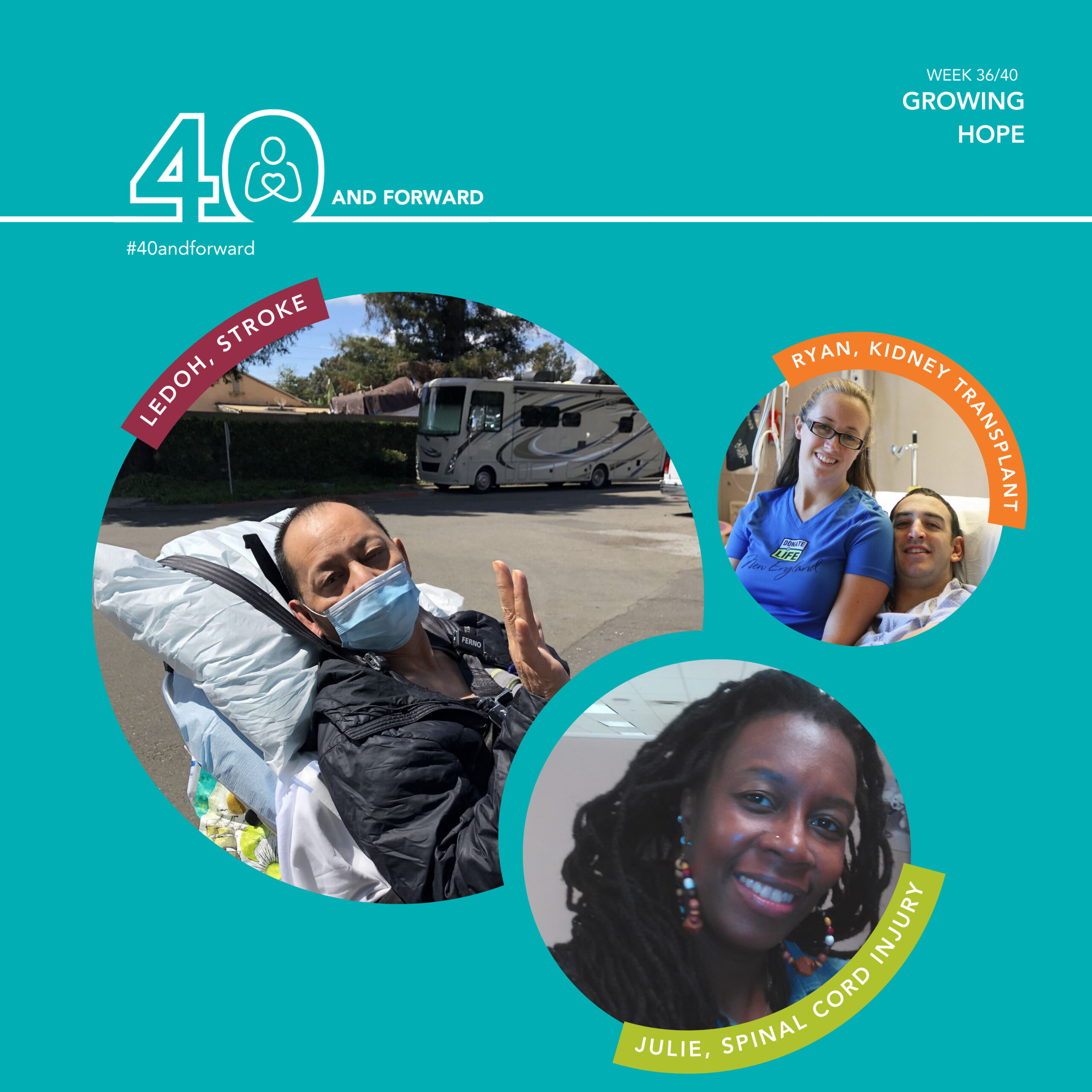 Our mission moved from local to national.
Today, we connect with thousands of clients in all 50 states and beyond.
Our community of hope keeps growing – and it's all thanks to you.
Moment 37: Our Community's Trust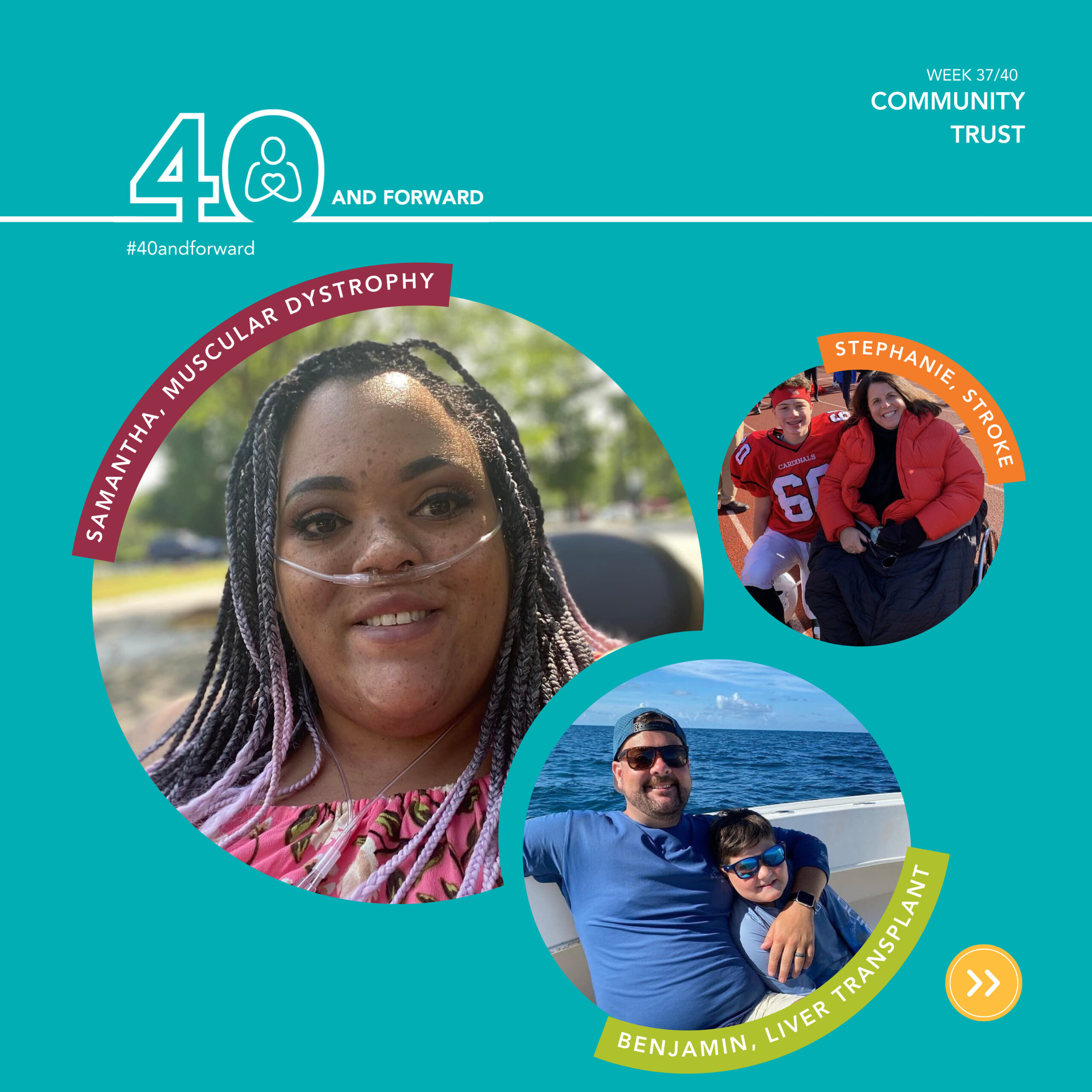 More than 8,800 medical professionals recommend Help Hope Live.
We connect with them annually at conferences and expos, from Abilities Expos to STSW to TFCA and beyond.
Connection and trust build this community.
Moments 38 and 39: Happy Birthday!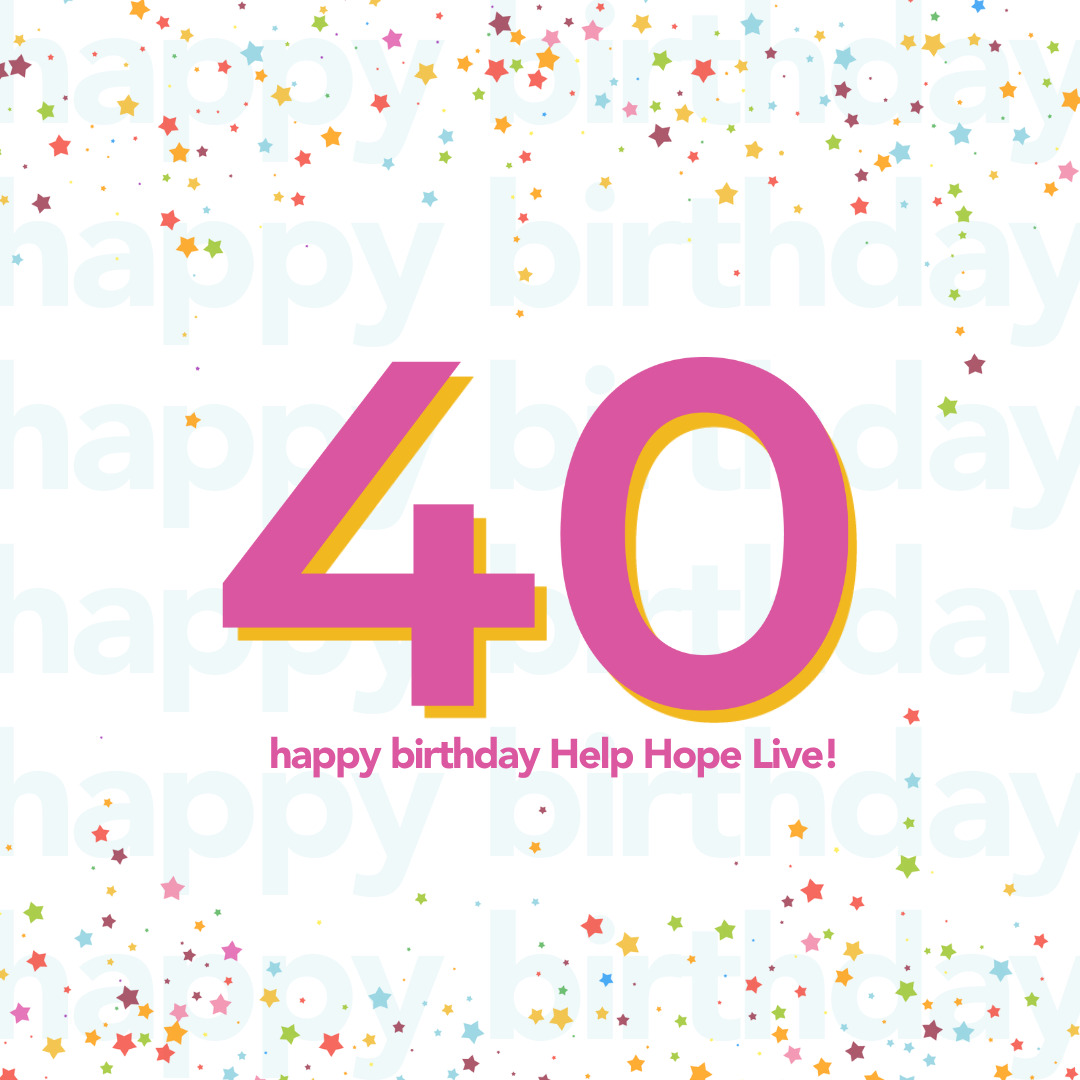 Over the last 40 years, we have raised over $172 million for help with out-of-pocket medical expenses.
Over the last 40 years, we have helped 20,000+ families.
Over the last 40 years, YOU have helped make this possible.
On September 30, we invited you to join us as we recognized 40 years of hope with Help Hope Live's 40th anniversary.
Every donation you pledge continues to make a direct and profound impact on the lives of our clients.
Moment 40: One Year in a Life-Changing Mission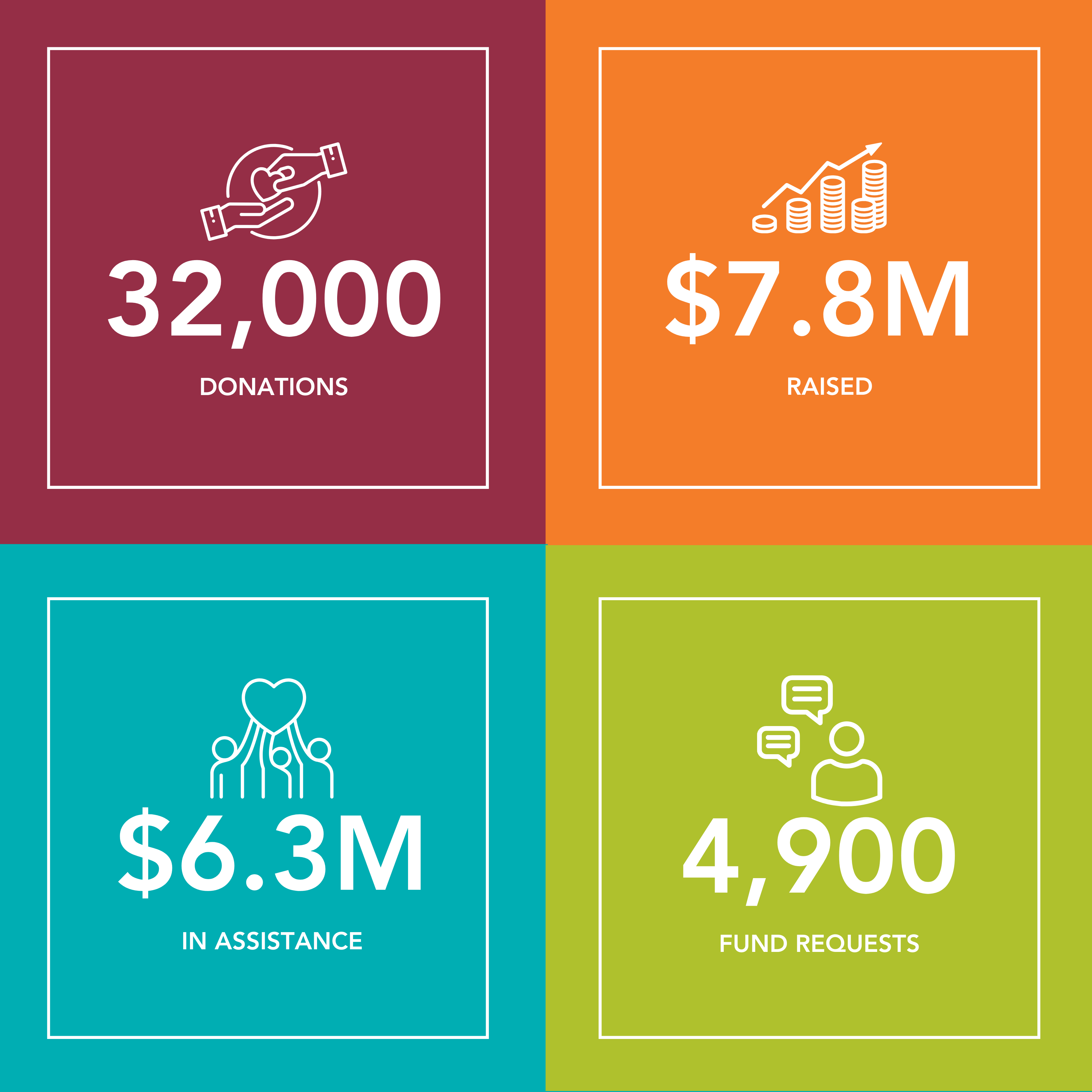 Our mission remains as strong as it was on September 30, 1983.
Thanks to you, every day, our team supports effective and impactful community-based fundraising to assist people with unmet medical expenses and related costs due to cell and organ transplants or catastrophic injuries and illnesses.
These numbers showcase just one year of our mission's impact.
Imagine what the next 40 years will do. Thanks to you, our future is so bright.
Immerse yourself in a mission that matters!
As we enter another year of hope, our mission-centered milestones are unfolding every day.
See posts this one on our Latest every month. Follow along and stay connected with our client community, impact, and upcoming events – all the moments and milestones YOU make possible.
Written by Emily Progin