We're looking back at 40 of the most significant moments in Help Hope Live's history to celebrate our nonprofit's 40 years of trusted medical fundraising.
Join us for #40andforward – share your own Help Hope Live memory with us on social, or pledge your "$40 for 40" to support our General Operating Fund today:
Catch up on the moments you missed! Find recaps here for Weeks 1-15.
Week 16: A Growing Need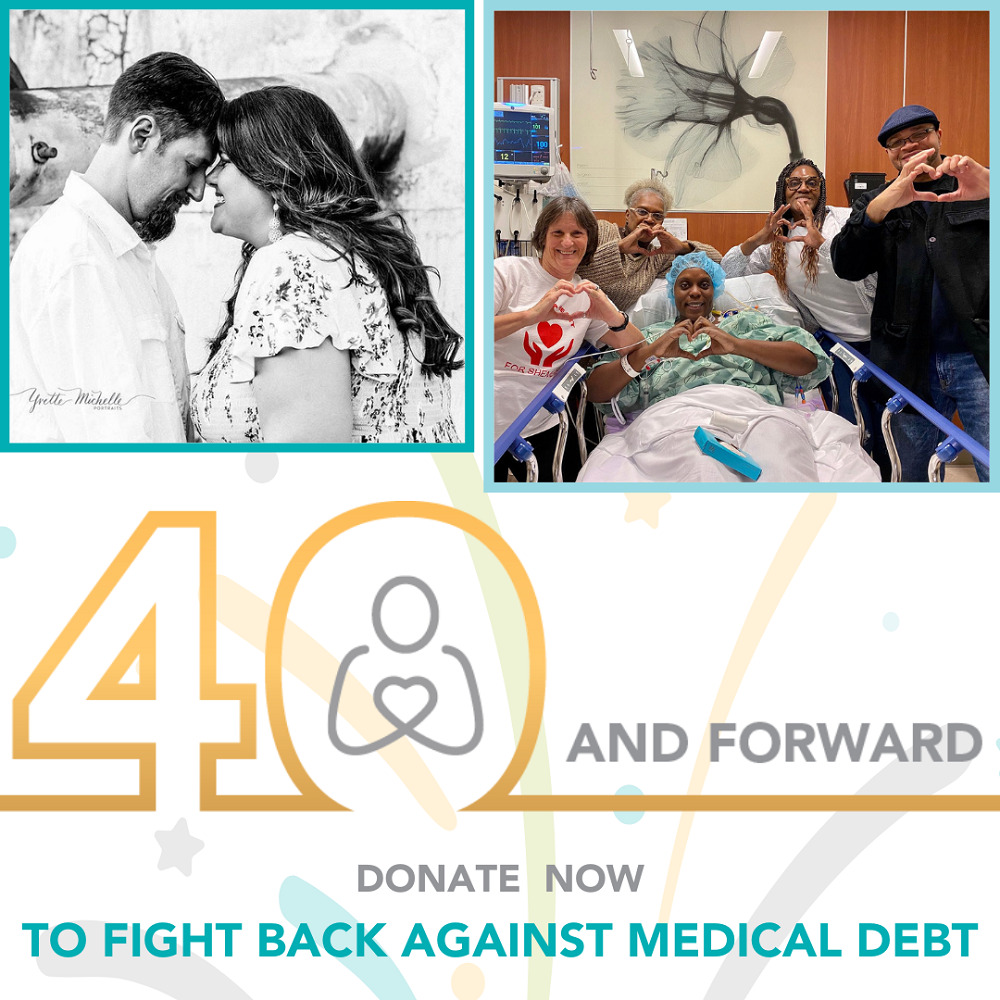 Over the decades, our mission expanded as the overwhelming burden of medical debt on patients across the country grew.
Today, medical debt is a known source of financial toxicity in the lives of individuals living with a transplant need, a life-changing injury, or a chronic illness diagnosis.
41% of adult patients in America are currently experiencing medical debt.
80% of those patients have delayed medical care over concerns about the cost.
20% of those patients don't ever expect to pay off their remaining balance, meaning medical debt has now become a constant fixture in their lives.
Week 17: A Growing Population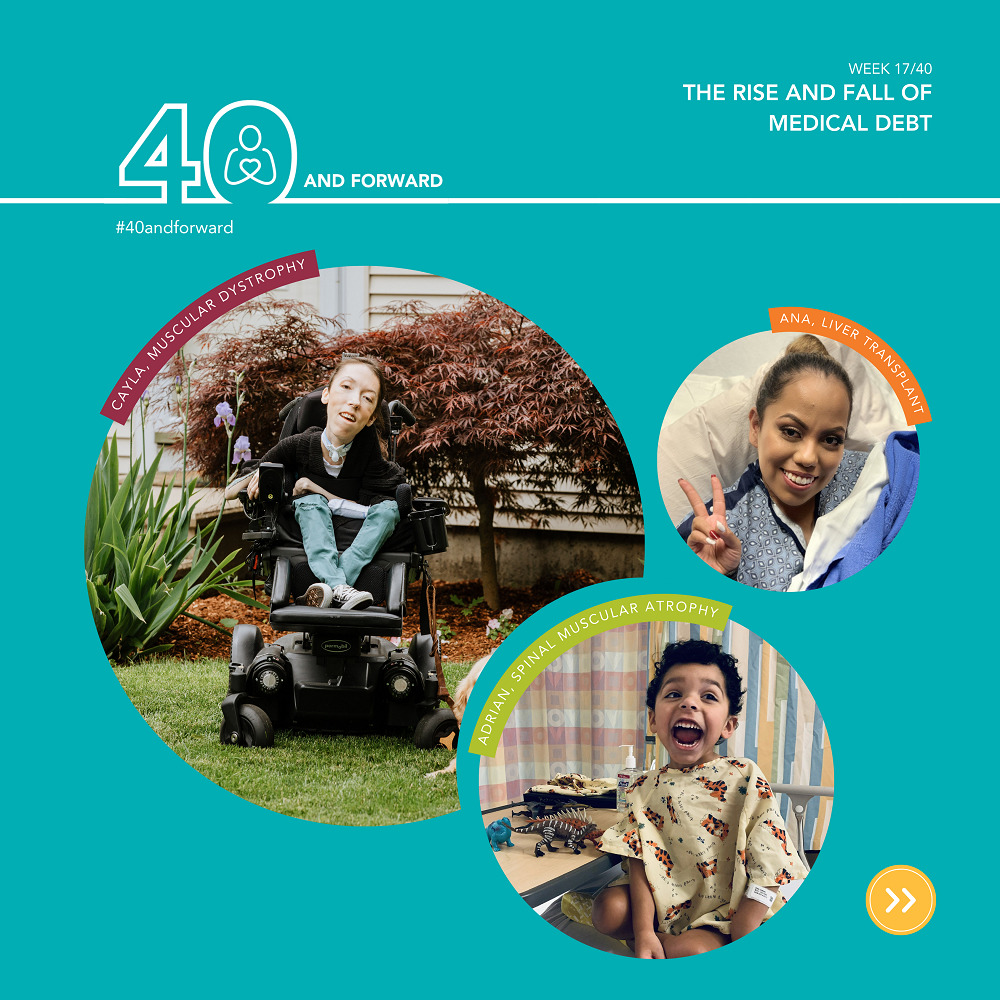 Medical debt doesn't discriminate.
Every year, more American patients find themselves forced to fundraise due to uncovered medical costs. For 40 years, we've ensured that they never have to do it alone.
P.S. – Notice a change? New era, new look. We're transitioning to this beautiful new teal-centric imagery to showcase the clients we work with for our remaining #40andforward graphics.
Week 18: Committing to More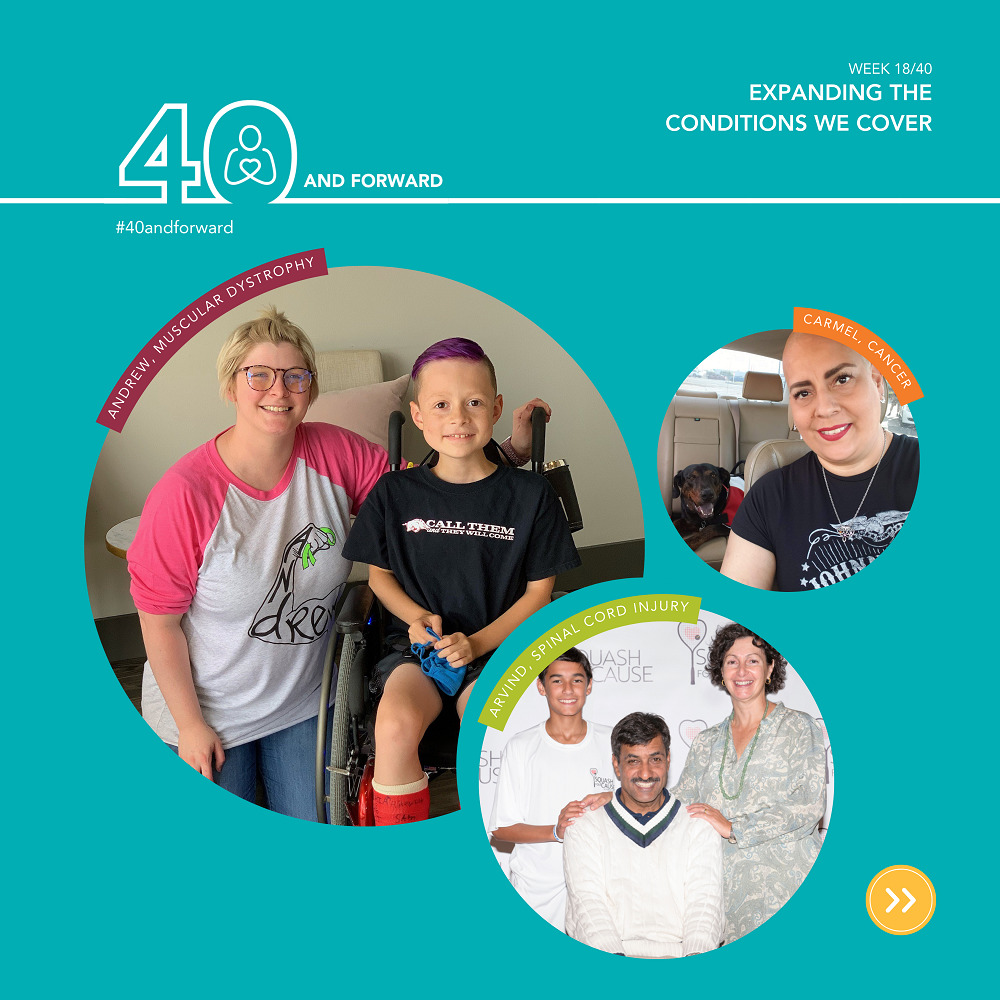 We couldn't sit by and watch medical crises become financial crises.
As the years passed, we committed to expanding our coverage. Today, patients with hundreds of different diagnoses qualify to access our trusted medical fundraising support.
More diagnoses. More resources. More help. More hope.
Week 19: Meeting New Needs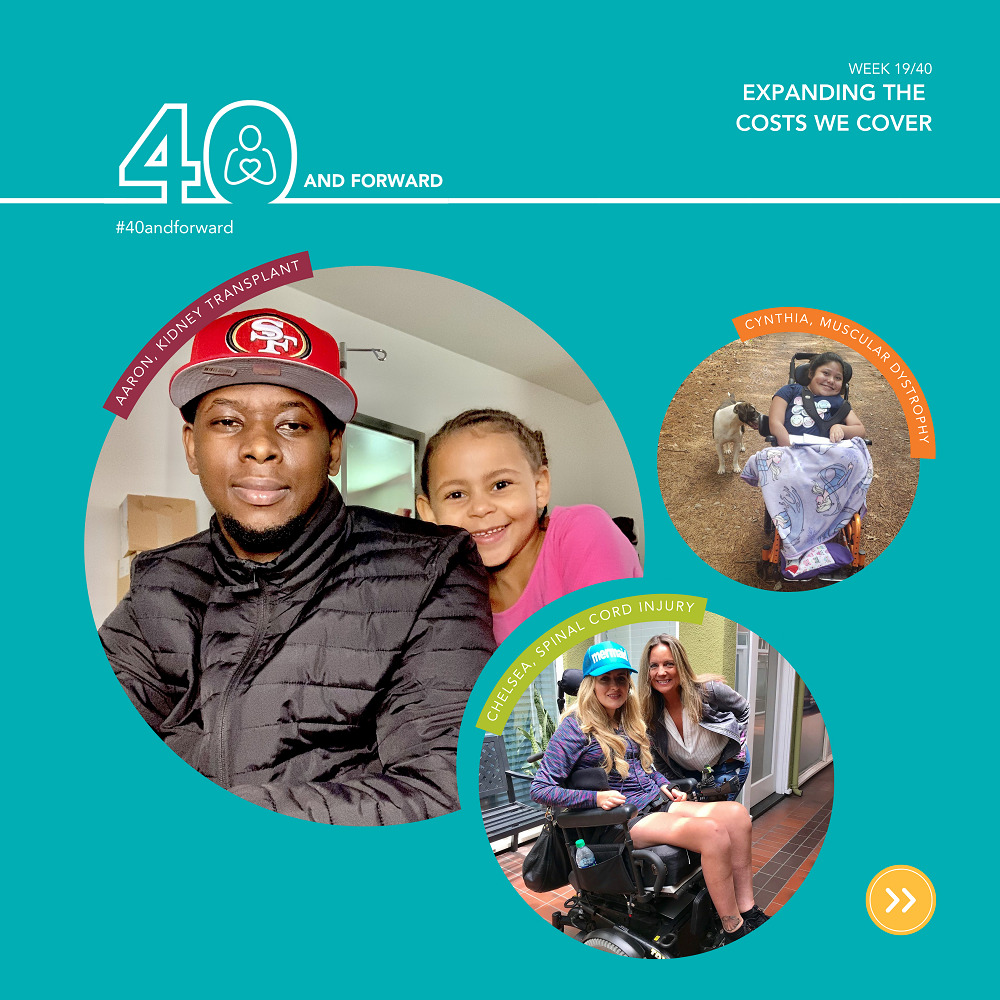 As medical technology moves forward, coverage can lag behind. Patients can fall in the gap between what insurance covers and what could change their lives.
Our guidelines have expanded over the decades to cover more medical AND related expenses than ever, from robotic exoskeletons to cutting-edge therapies to travel for treatment.
We keep pushing our mission forward so our clients can do the same.
Week 20: Constant Change - and One Constant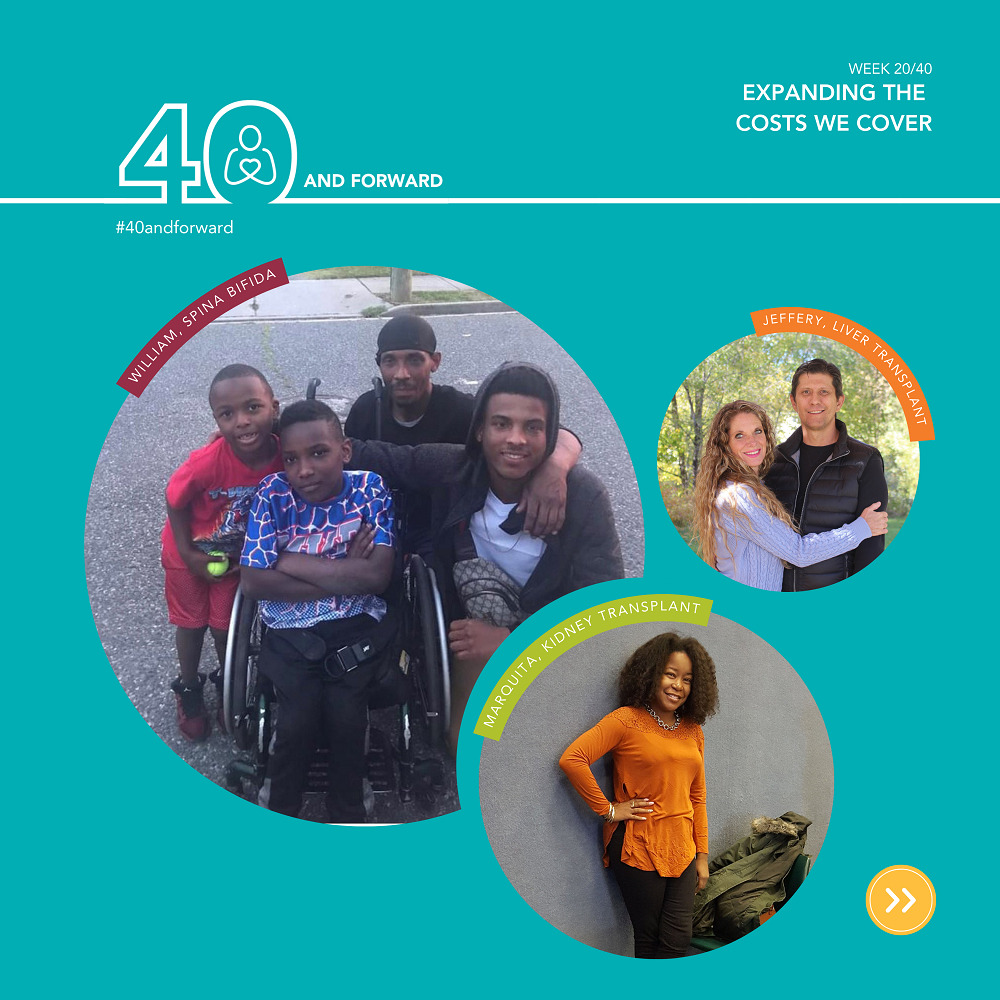 Life-changing treatment and technology should never be out-of-reach due to their out-of-pocket cost. Asset-based benefits and insurance coverage can fluctuate. Community support doesn't have to.
We have been a fundraising haven for 40 years.

We're not stopping until the need for fundraising stops, too.
While health care, benefits, and insurance systems have changed since 1983, one fact has remained the same: for many patients, accessing life-saving medical care means taking on life-changing medical debt.
For four decades, our nonprofit has had the opportunity to stand between thousands of patients and this overwhelming burden. By enabling trusted community-based support, we renew hope.
No patient should be forced to fundraise—but they are.

We shouldn't exist—but we have to.
Until every medical bill is paid. Until no family feels alone and overwhelmed by medical debt. Until every patient can consistently access the care and equipment they need to heal, live, and thrive.
Follow Along with #40andforward
We post these weekly moments on our socials so you can engage with our mission, share your own Help Hope Live memories, and showcase our mission to your own community. Follow along – follow us now!
Missed a moment? We post recaps like this one on our Latest every month.
Written by Emily Progin