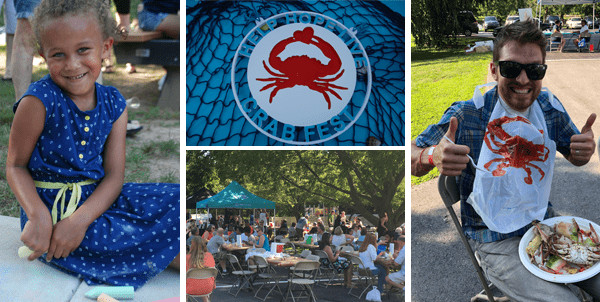 THANK YOU for pledging your time and tummy to a good cause if you joined us at our 3rd Annual Crab Fest in Gladwyne this past weekend!
Together, we devoured 9 bushels of crabs, 300 pieces of fried chicken (a new record), and plenty of sides, craft beer, wine, and sweets. You endured a blistering but beautiful summer day for a cause with highlights including Crab Your Enthusiam's spot-on jams and raffle winners pulled by individuals who have been personally touched by our mission.
This event is one of our favorite gatherings of the year, and it just wouldn't be the same without the support of people like you.
See you next year, and don't forget to check out our upcoming fall events for more ways to connect in person!
Written by Emily Progin