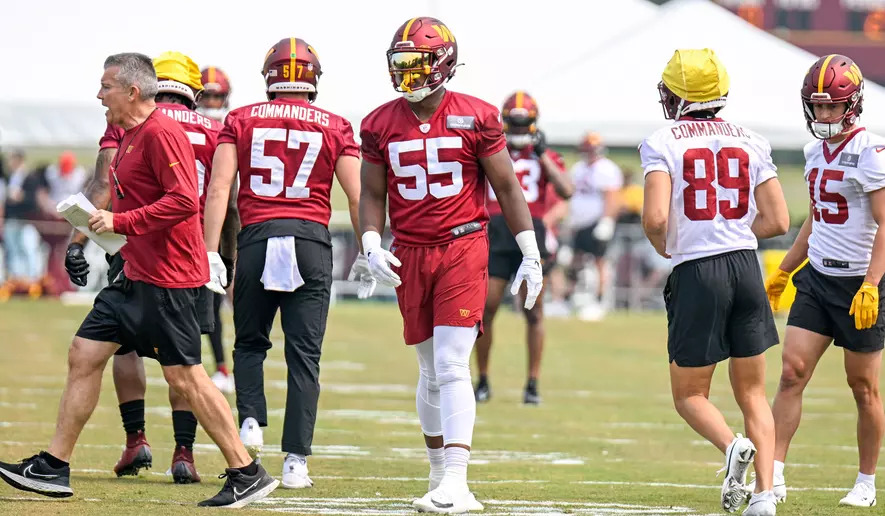 "He partnered with Help Hope Live, a nonprofit dedicated to paying off medical bills through fundraising."
Help Hope Live supporter KJ Henry was a fifth-round draft pick for the Washington Commanders following a successful stint at Clemson. Beyond his athletic impact, KJ has formed a reputation for his efforts to save his father, Keith Henry, by amplifying the transplant fundraising campaign in Keith's honor.
"Last year, the pass rusher raised more than $100,000 through name, image and likeness sponsorship opportunities to help pay the medical expenses for his father's kidney transplant."
Keith got his kidney transplant from a selfless living donor in July 2022. A legacy college football assistant coach, Keith is thrilled to watch KJ's NFL career unfold.
"The afternoon he was drafted, K.J. Henry joked that no one was screaming louder in the room than his dad."
As KJ explained, the decision to pledge his voice to Keith's medical need and fundraising campaign was simple:
"What's the point of a major platform and influence if you can't use it on your family members? It was a discussion I had with my family of how to go about it the right way."
That "right way" included choosing Help Hope Live for kidney transplant fundraising. One year after Keith's transplant, KJ continues using his voice and reputation in an ongoing capacity to spread awareness of Help Hope Live's mission and impact.
While Keith's living donor was the one to give him a kidney, he sees his son's contribution as just as life-changing:
"It's a gift of life. He gave me a gift of life."
Written by Emily Progin