The DeCristoforo family knew that an adaptive bike for 9-year-old Anthony would be financially out-of-reach without assistance. They turned to Help Hope Live. On May 27, 2021, with help from the Philadelphia Flyers Alumni Association, we were able to present Anthony and his family with the surprise of a lifetime.
Check out Anthony's reaction to his brand-new, Flyers-themed adaptive bike from Freedom Concepts:
"This is the best day of my whole life."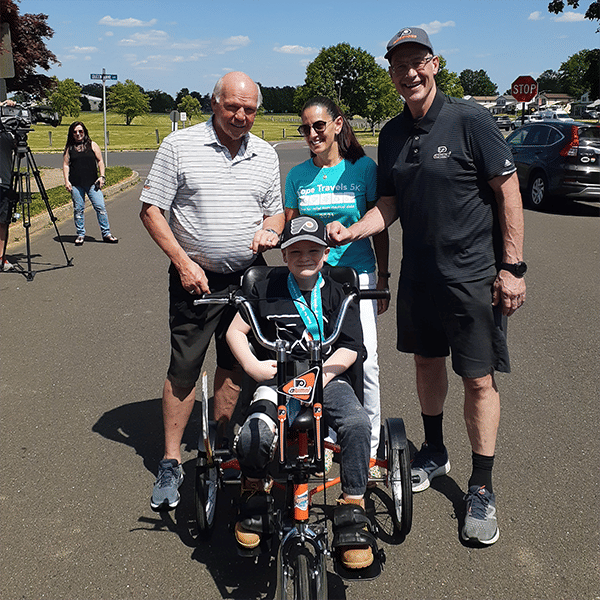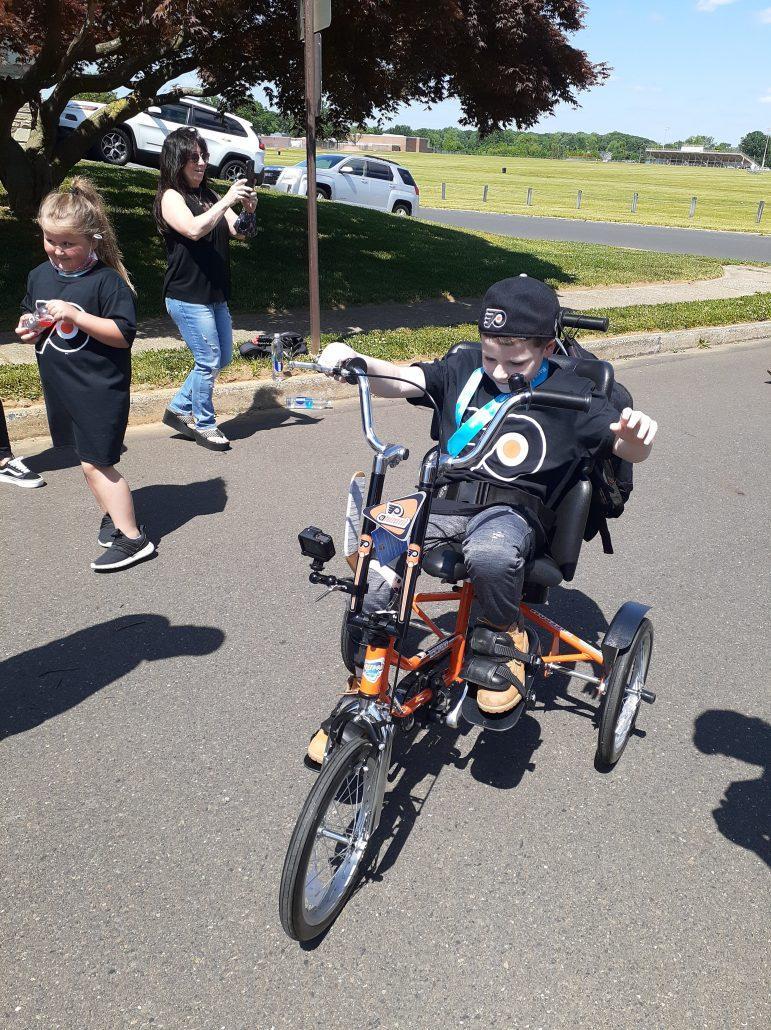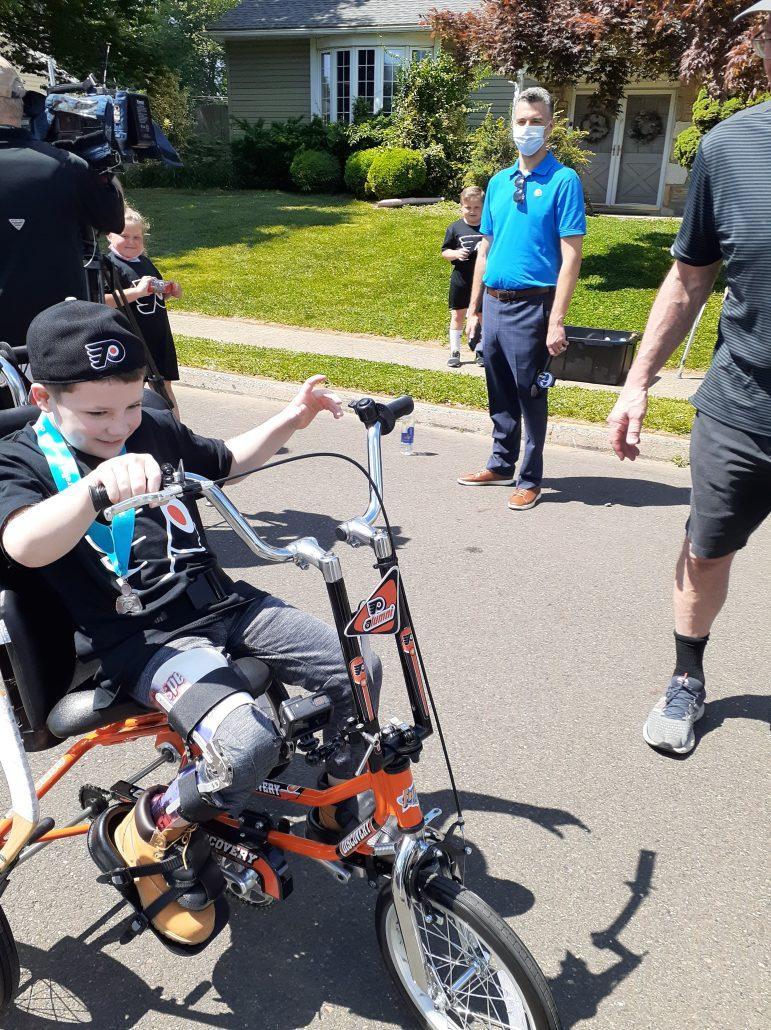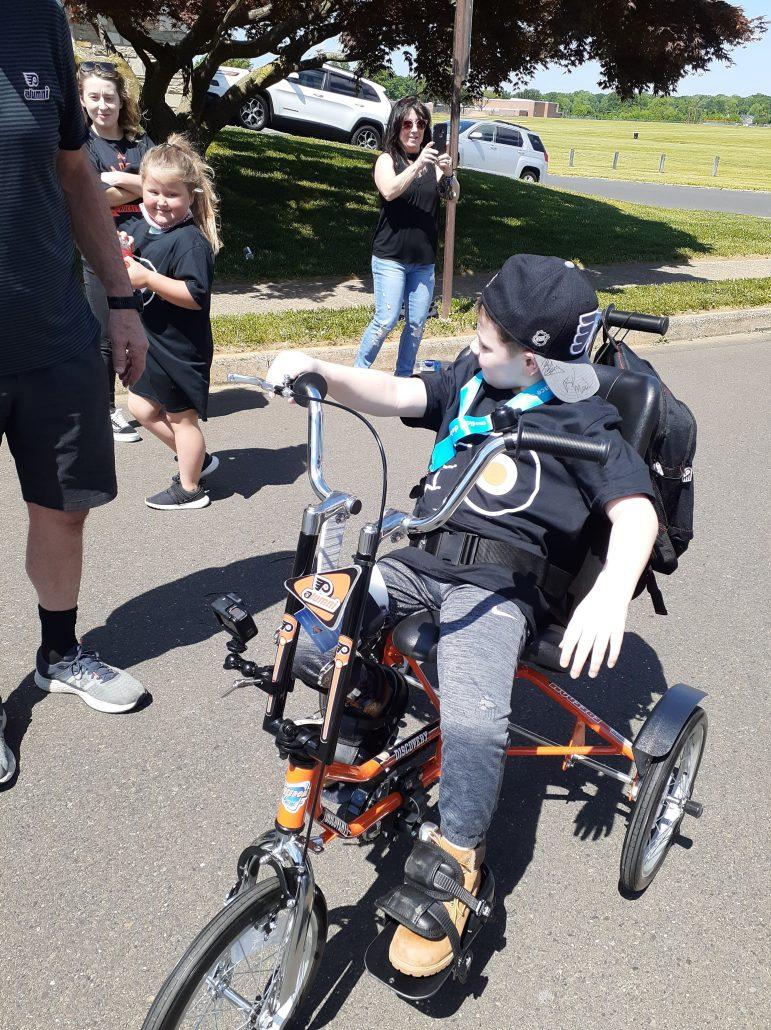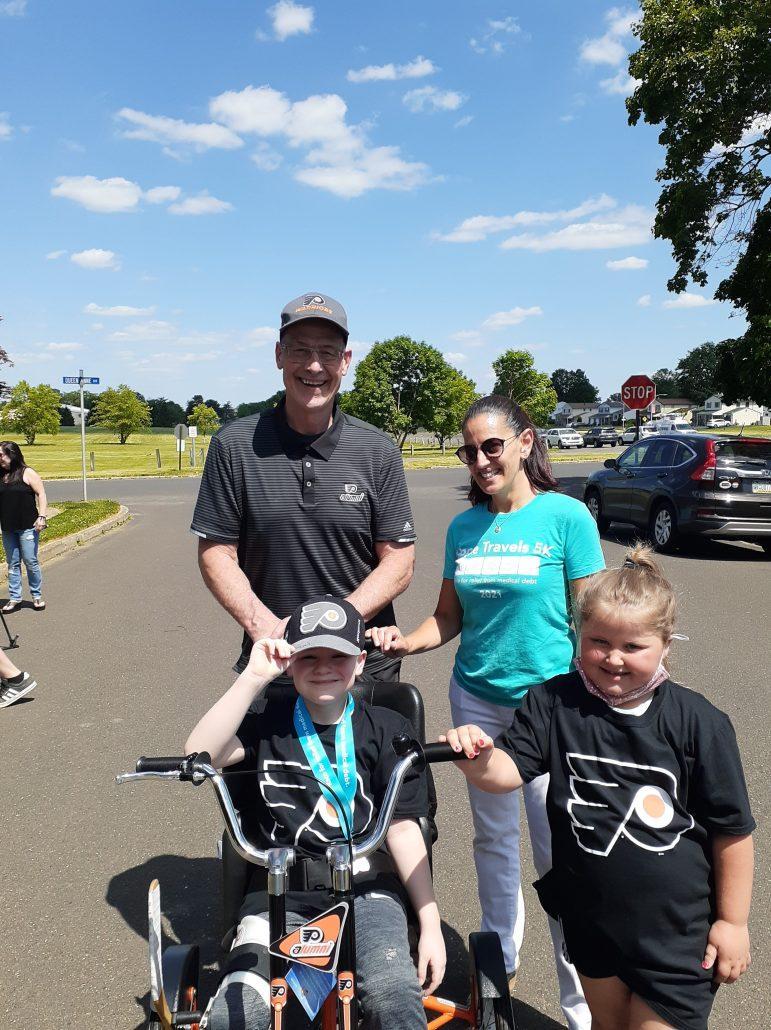 We were joined by legendary Flyers Brad Marsh and Bob Kelly. May 27 is a significant date in Flyers history: it's the day Bob helped the Flyers win the Stanley Cup Final to become back-to-back NHL champions.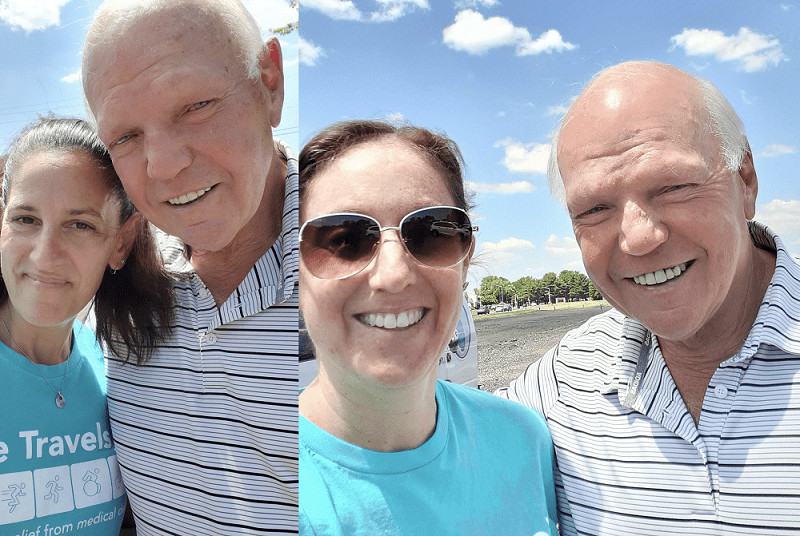 Anthony is living with the rare illness acute flaccid myelitis, which has caused paralysis below his hips. His family will continue to fundraise with Help Hope Live for the supplies, services, and equipment that their son needs to heal, live, and thrive.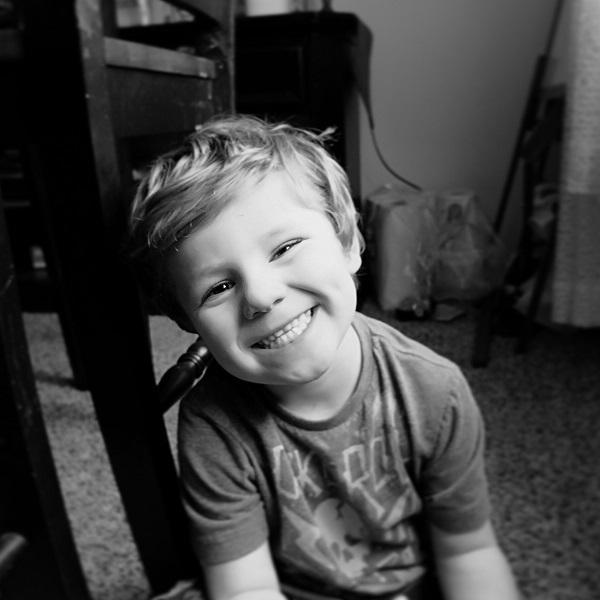 Adaptive bikes like this one are often overwhelming out-of-pocket expenses for families like Anthony's. If you know a family that needs a little help bringing hope and mobility to a loved one, reach out to our nonprofit. You can start a community fundraising campaign for adaptive gear, medical care, and countless other essential costs.
We thank Brad, Bob, the entire Flyers Alumni Association, and Freedom Concepts for the opportunity to bring a smile to Anthony's face and celebrate Mobility Awareness Month with a moment of joy and hope.
You can bring moments like this one within reach for kids like Anthony. Make a donation to Help Hope Live today to ensure that every family facing a critical medical condition has the community support that they need to hold onto hope.
Written by Emily Progin