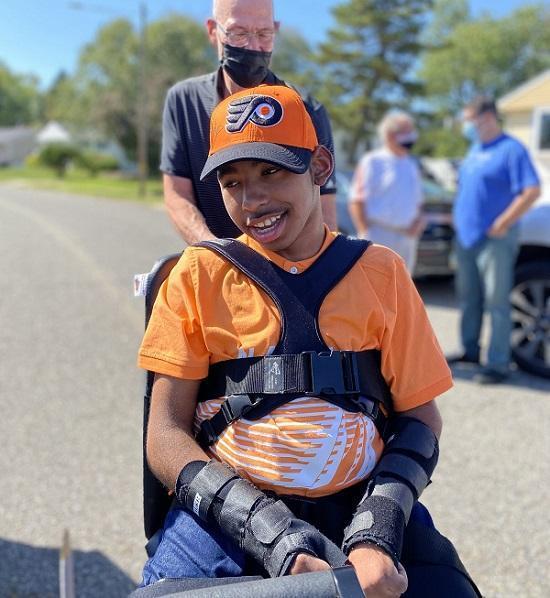 We did it again!
In partnership with the Philadelphia Flyers Alumni Association, we once again proved that Every Child Deserves a Bike as we presented a customized, Flyers-themed adaptive bike from Freedom Concepts to 14-year-old Amir Epperson, a Help Hope Live client living with cerebral palsy.
Take a look:
How our staff described the magic of the moment:
"The sky was blue, the bike was orange, and his smile was larger than life!"
The Flyers-themed bike couldn't have been more appropriate for Amir and his family: "The Eppersons are a Philly sports family! Amir was wearing leg braces with Eagles helmets and his parents were talking about how many rooms of their house were painted in Eagles, Phillies, Flyers, or Sixers colors. Amir's new bicycle is fully outfitted in Flyers colors, including the head of a hockey stick as the hand brake."
Before the bike arrived, Mom shared with us that Amir was a little nervous: what if it was too difficult to ride and felt like more work than fun? In the end, after witnessing him ride up and down the street in front of their house with glee, we can confirm that the only person 'working' during Amir's bike rides will be his aide as she runs alongside him.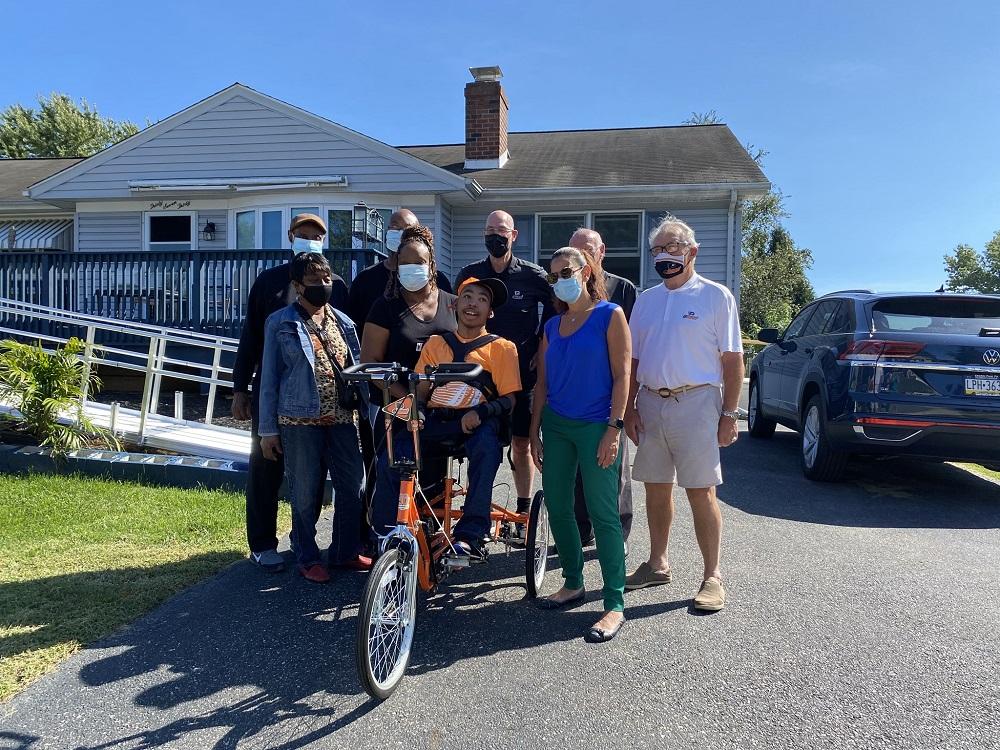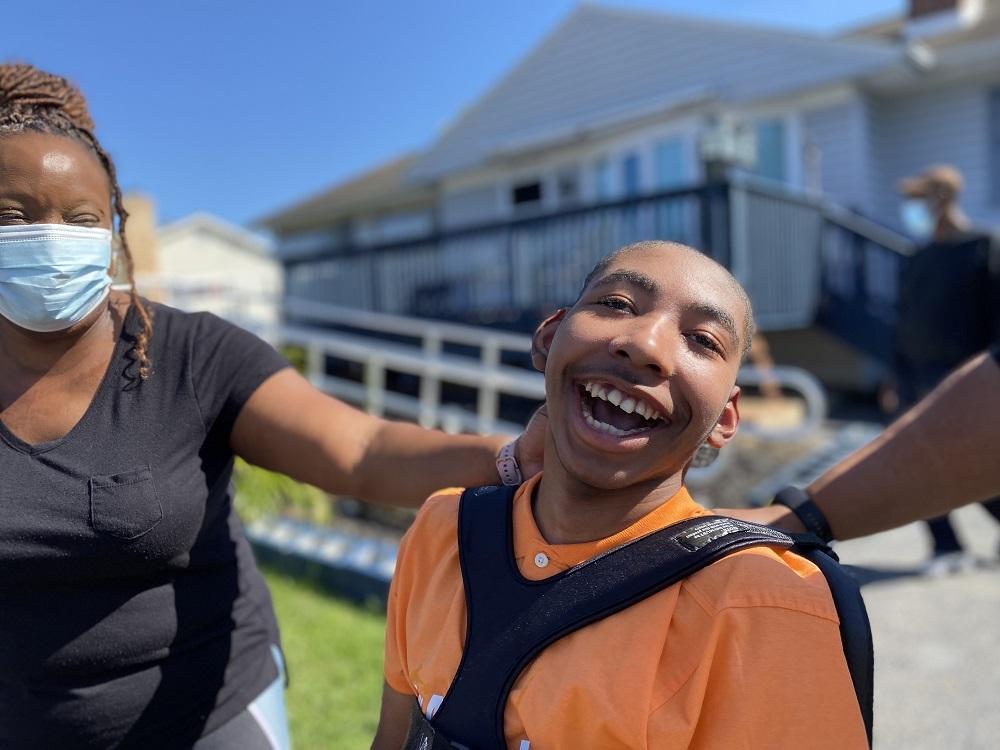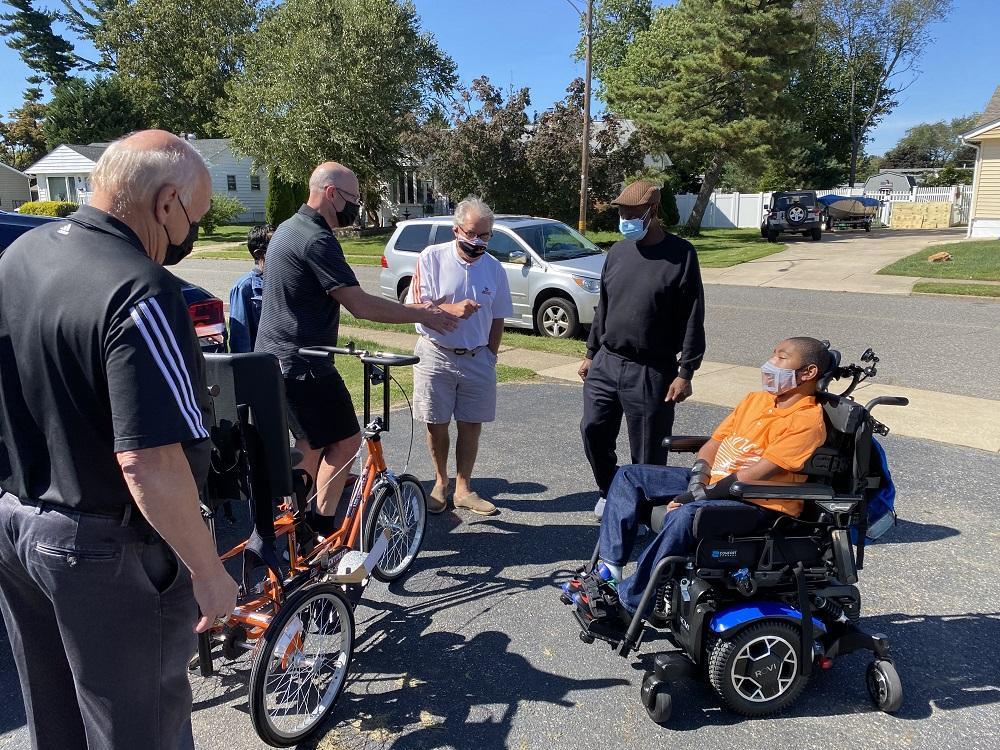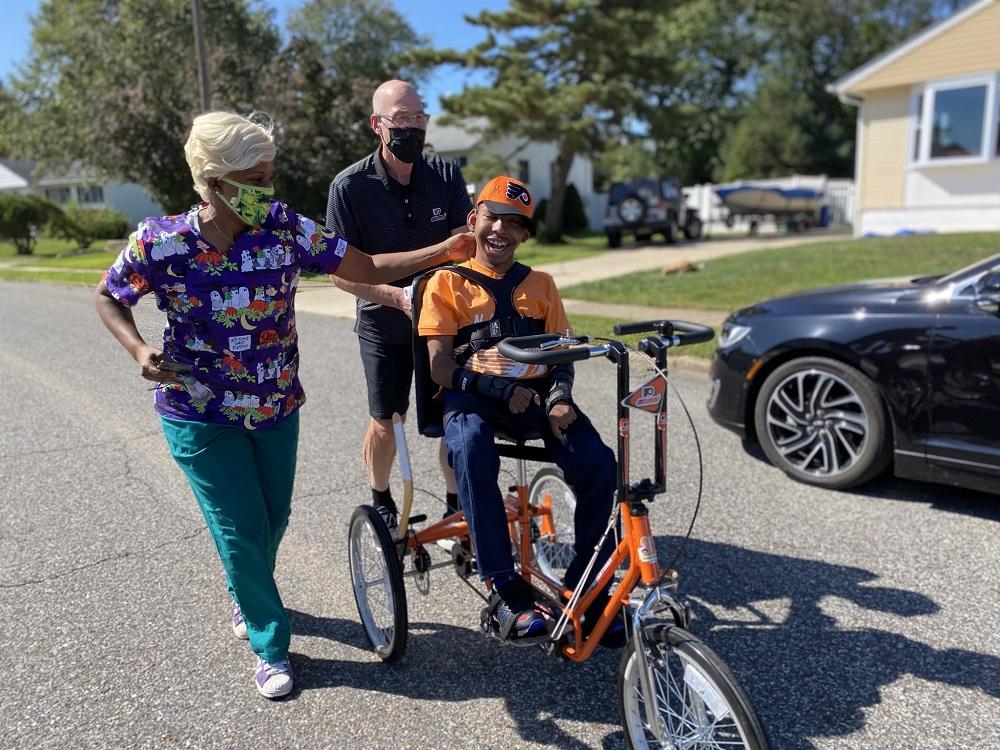 Amir and his family will continue to fundraise with Help Hope Live for the out-of-pocket costs associated with Amir's life with cerebral palsy. View his Campaign Page or make a donation now.
Written by Emily Progin