On Monday, we partnered with the Flyers Alumni Association during their annual Alumni Golf Invitational to present another adaptive bike to a tristate kid living with disabilities: 10-year-old Madalynn "Maddy" Hope Sheerin. Take a look!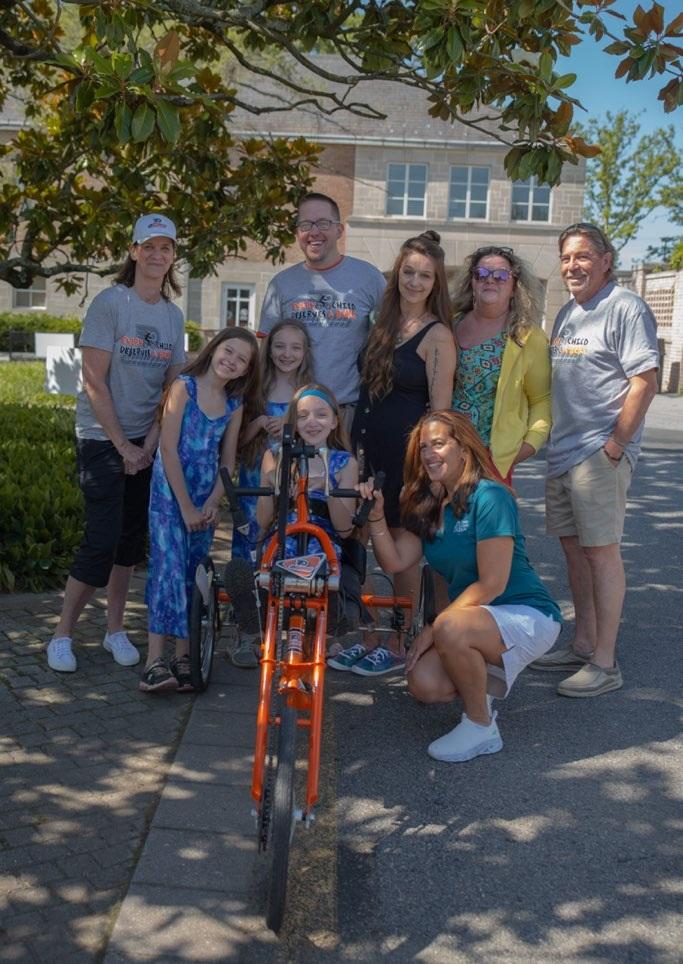 Our Every Child Deserves a Bike partnership with the Flyers Alumni brought mobility and joy within reach for Maddy. Her new Freedom Concepts bike—our first handcycle!—is decked out in Flyers orange and black.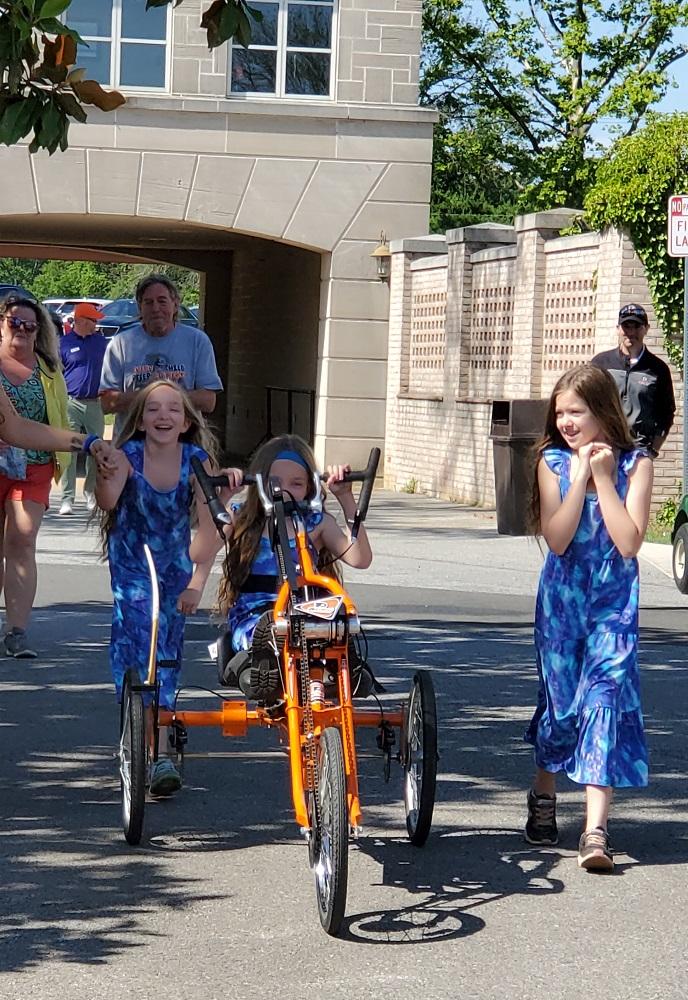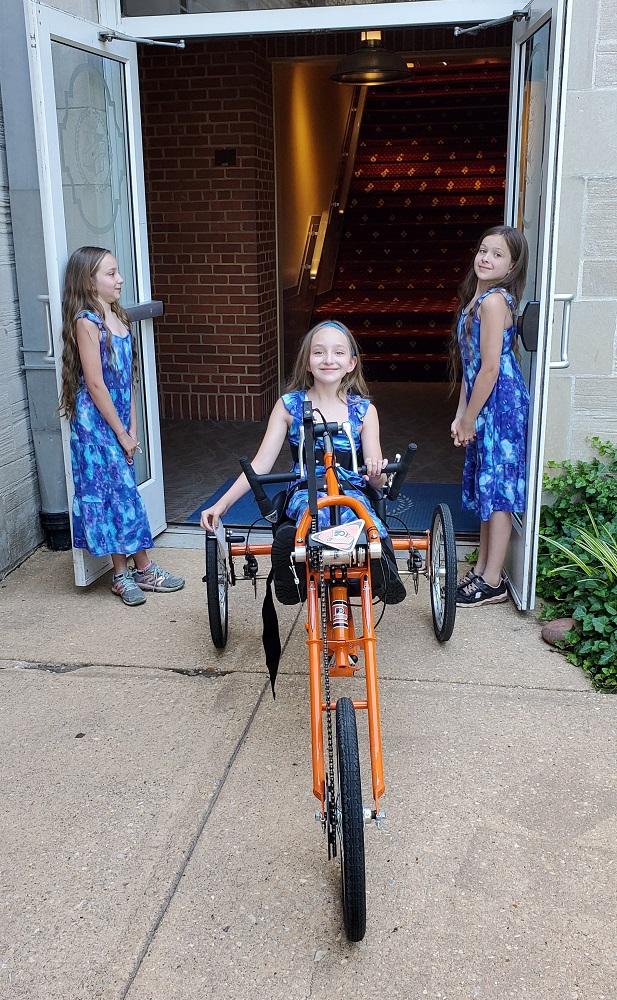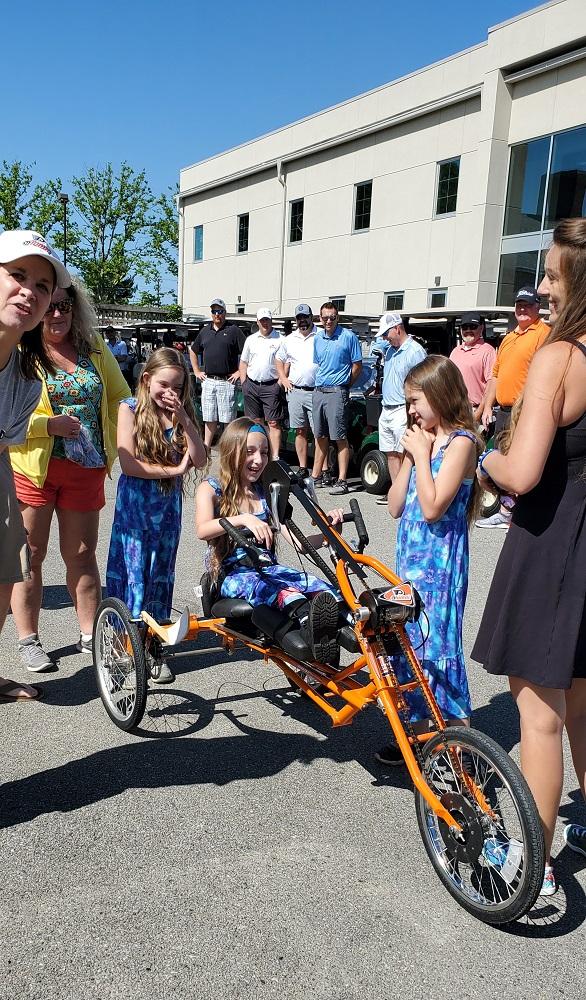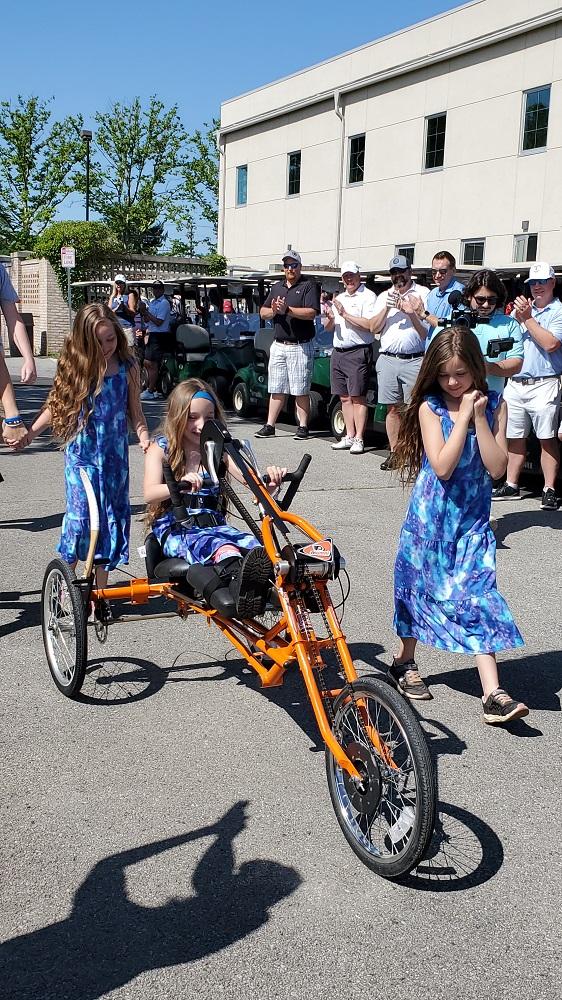 Says our Executive Director, Kelly L Green:
"Maddy has two sisters who both ride bikes, so she has always felt left out. She never experienced or even thought she would experience that childhood joy.
Today, Maddy took her very first bike ride.
She handled it like a pro! The second she crossed paths with the Flyers Alumni, former Eagles players, and the rest of the crowd – wearing the biggest smile – everyone had a tear in their eye. It was truly a magical day."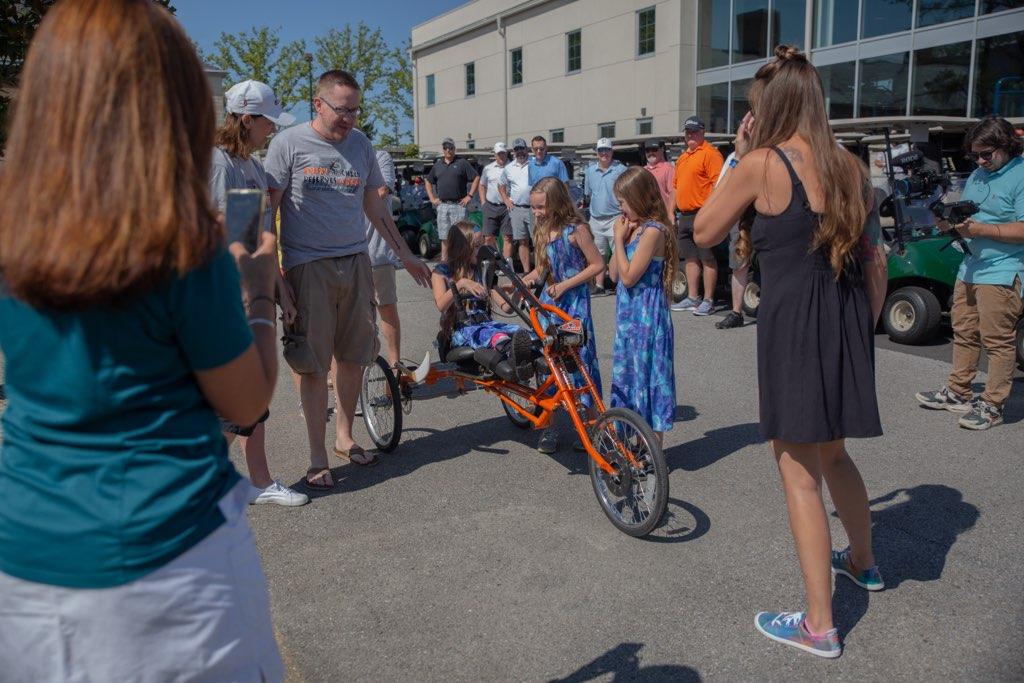 For children with disabilities, adaptive bikes like these can be life-changing. They promote healthy and consistent physical activity, outdoor access, community engagement, and more—but insurance typically refuses to cover the cost, leaving families on the hook for thousands of dollars out-of-pocket.
Check out all our previous adaptive bike giveaways here.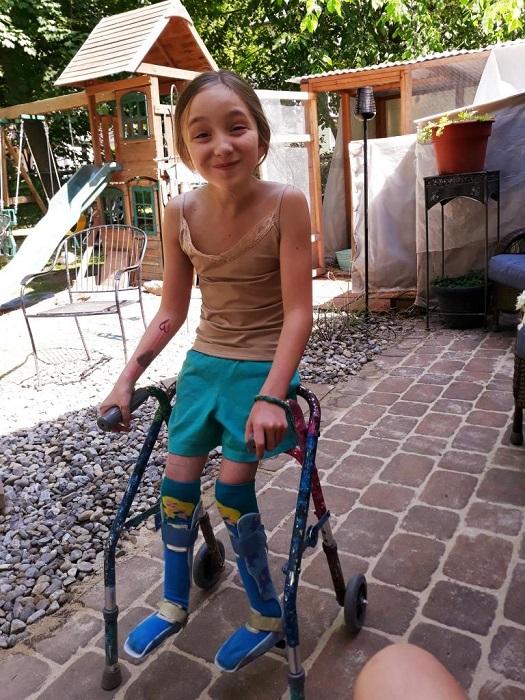 Maddy's family will continue to partner with Help Hope Live for trusted, experienced medical fundraising backed by one-on-one support, responsible administration, and medical verification for donor confidence.
Your donations to Help Hope Live fund so many stories of hope. Thank you!
Written by Emily Progin