Think globally, act locally. Each year, the Help Hope Live team spreads hope in our own small way by packaging and delivering Bags of Hope to local families who are facing hospital stays during the holiday season.
The Inspiration
Executive Director Kelly Green's Bags of Hope journey began long before our team came together in support of this special cause. In 2011, Kelly's mother, Ileen, experienced a holiday season stuck in isolation. A care package surprised Ileen and brightened her holiday season—and Kelly was moved by the realization that such a small gesture could make a big impact during a patient's hospital stay.
In 2012, after Ileen passed away, Kelly opted to pay it forward. She assembled her own care package in memory of her mom with hand-selected items to spread holiday cheer.
Kelly kicked off a tradition now in its tenth year for her family – and its fifth year for our team.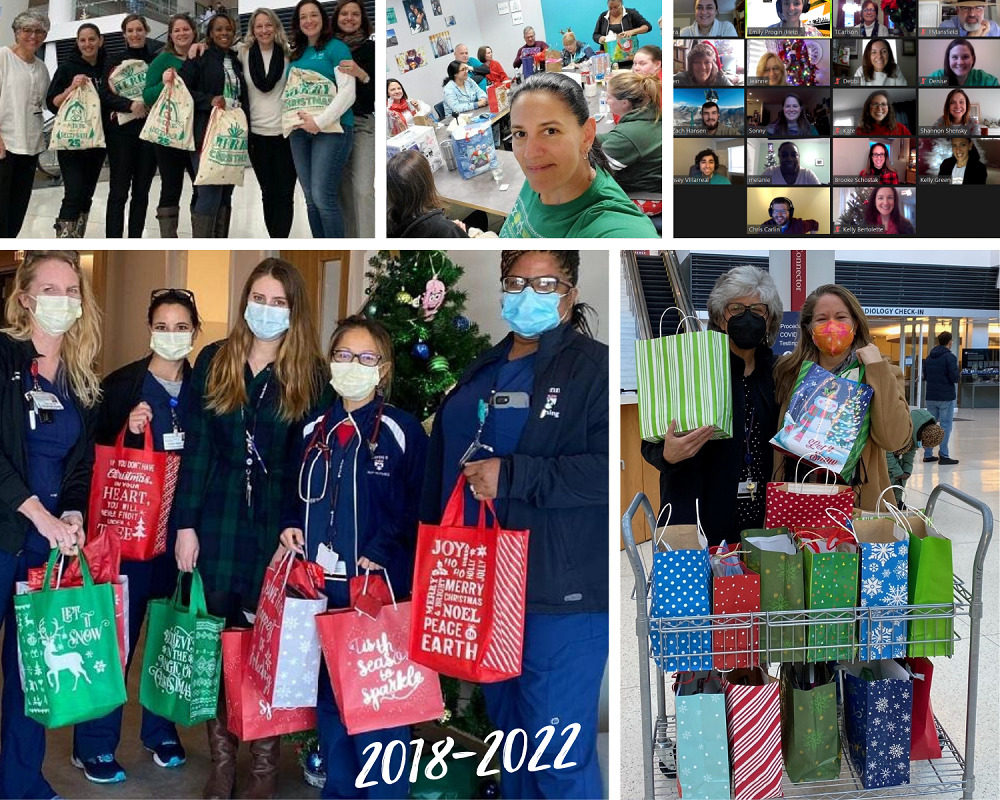 Bags of Hope 2022
Our Bags of Hope process starts small: with our staff members donating items like coloring books, stress balls, decks of cards, warm socks, hand sanitizer, lip balms, and holiday ornaments. Next, they donate their time to assemble Bags of Hope at the Help Hope Live offices. It's a rare opportunity for our local staff to safely gather to support this special annual cause.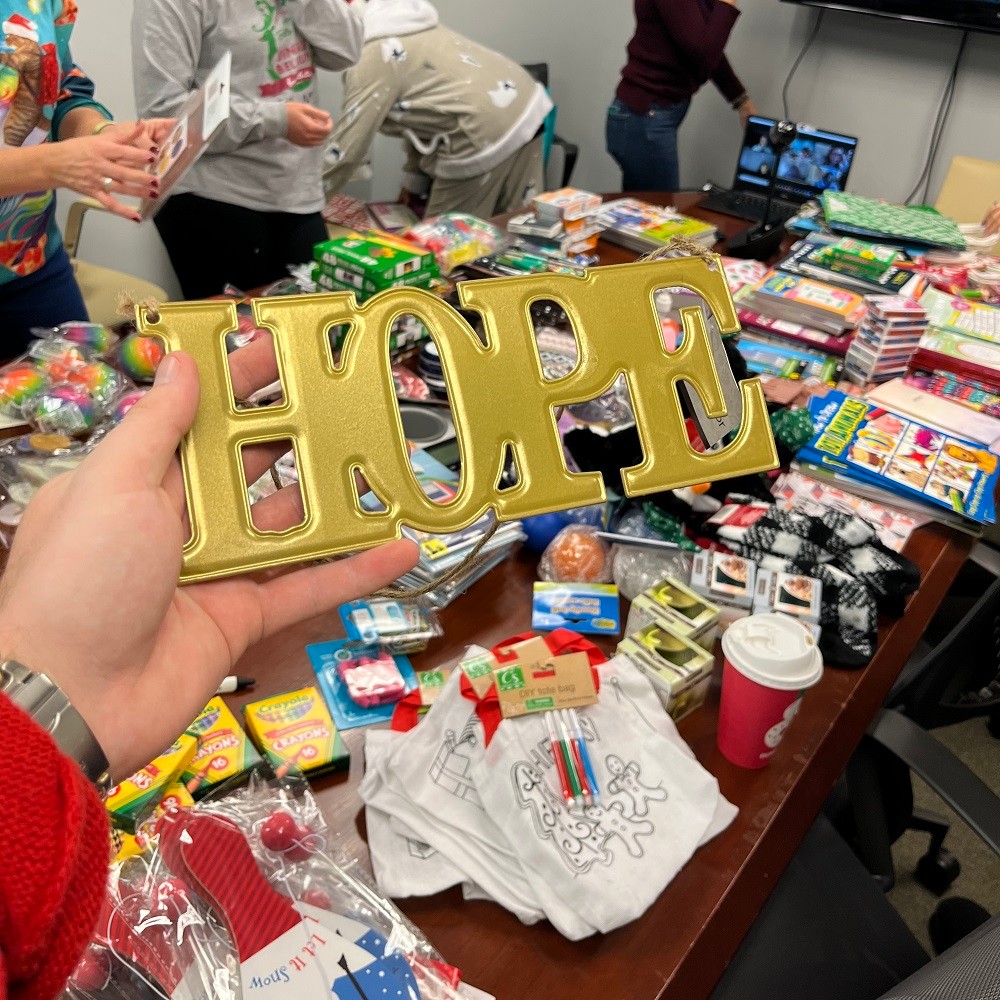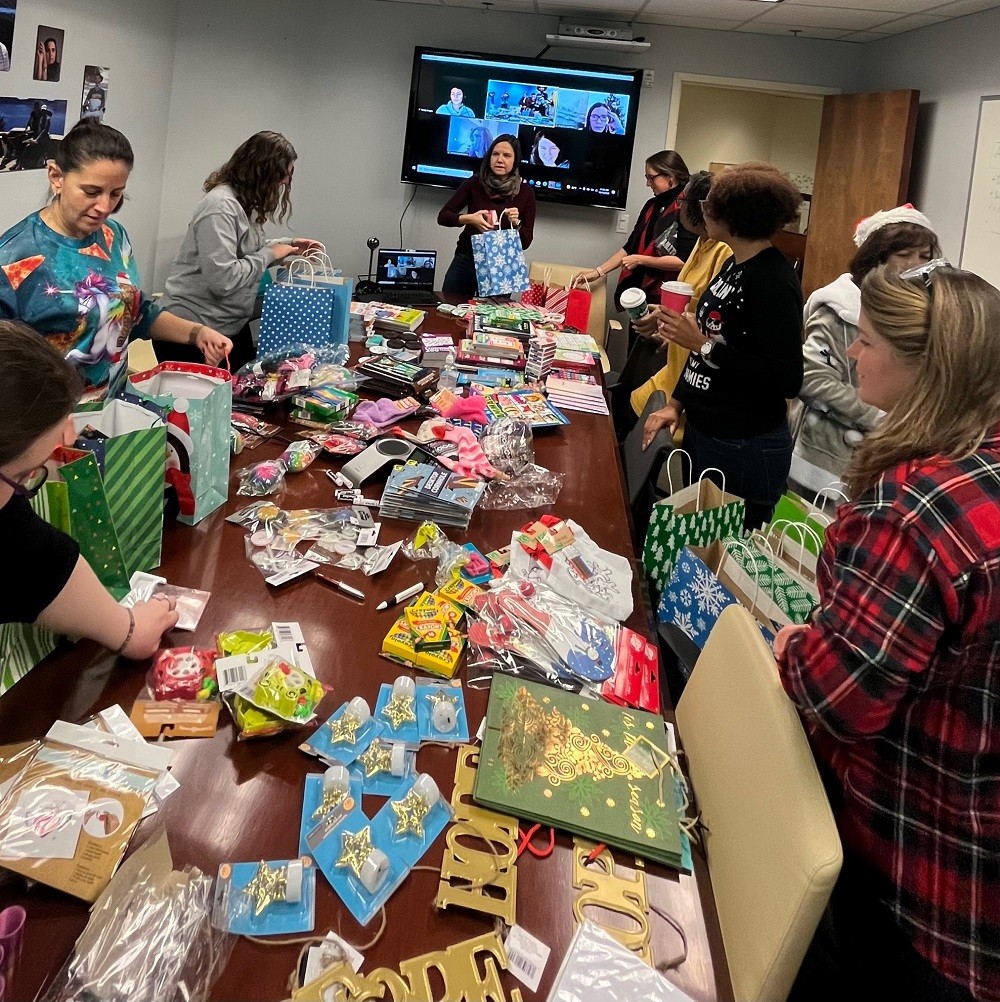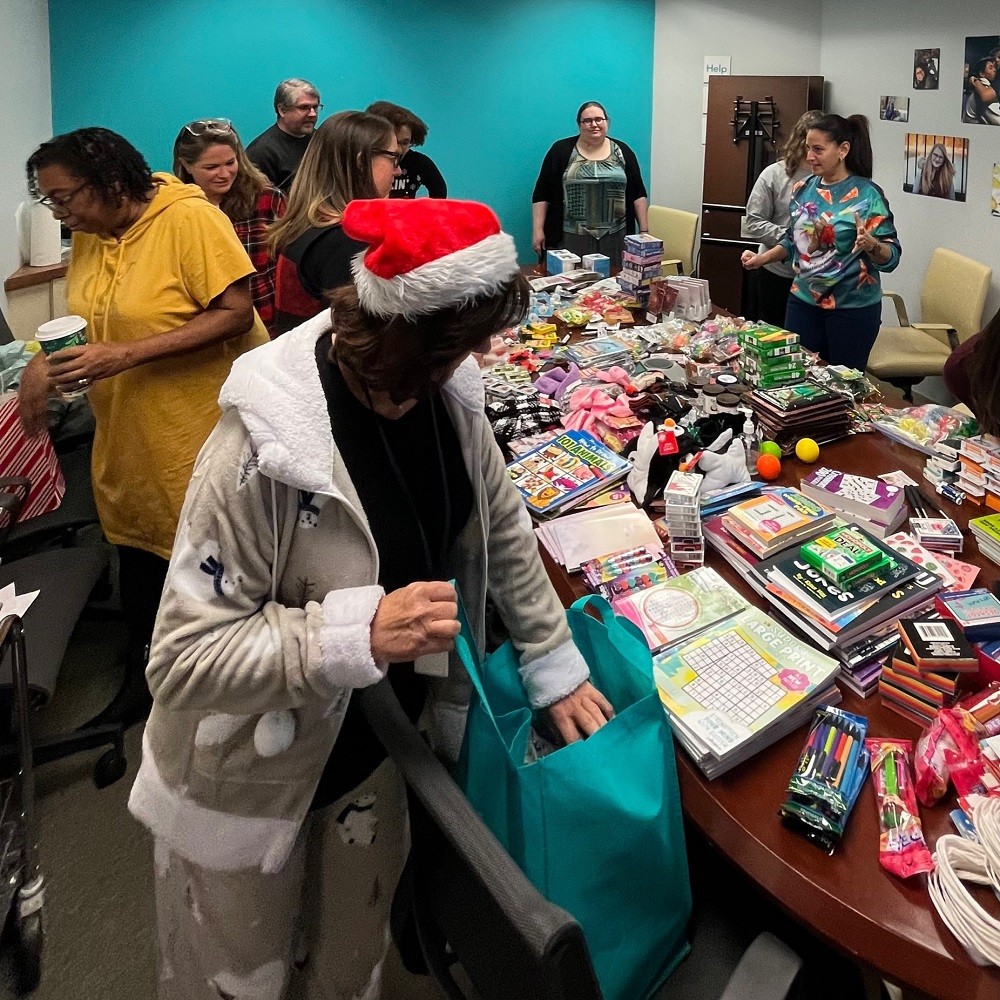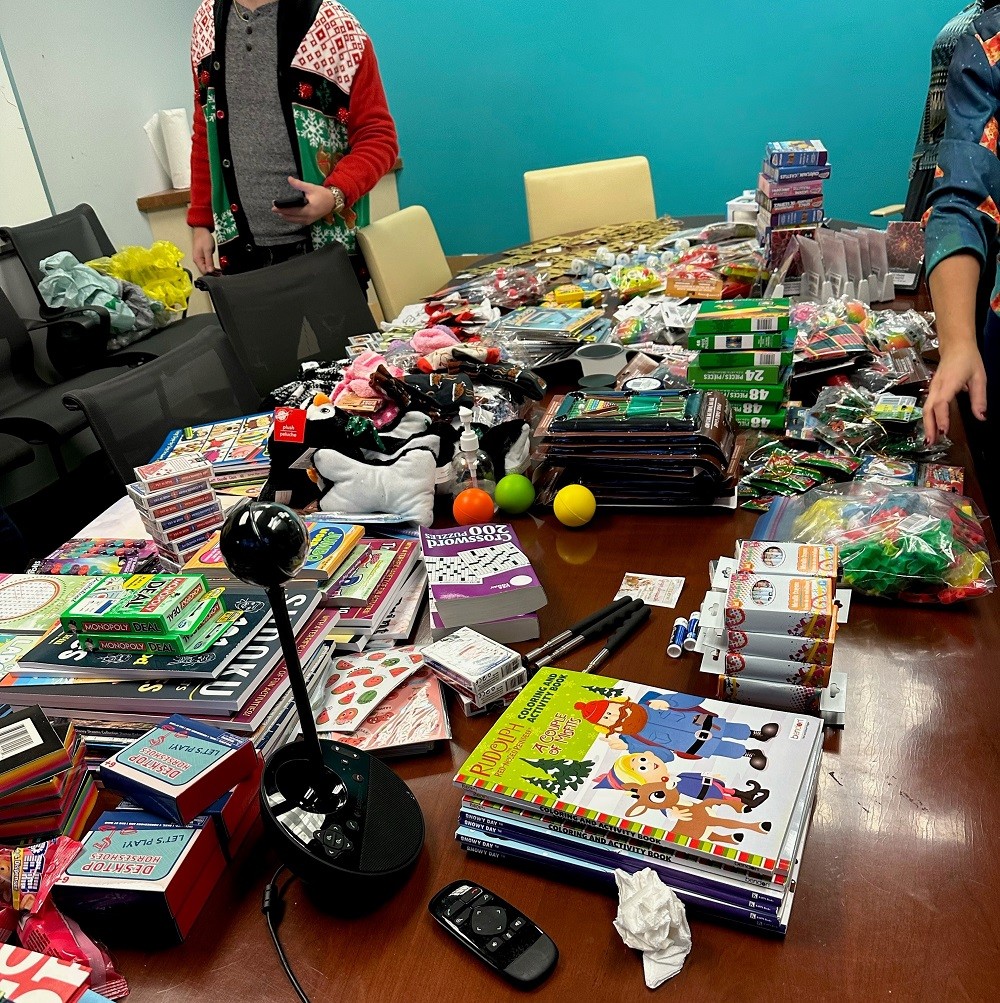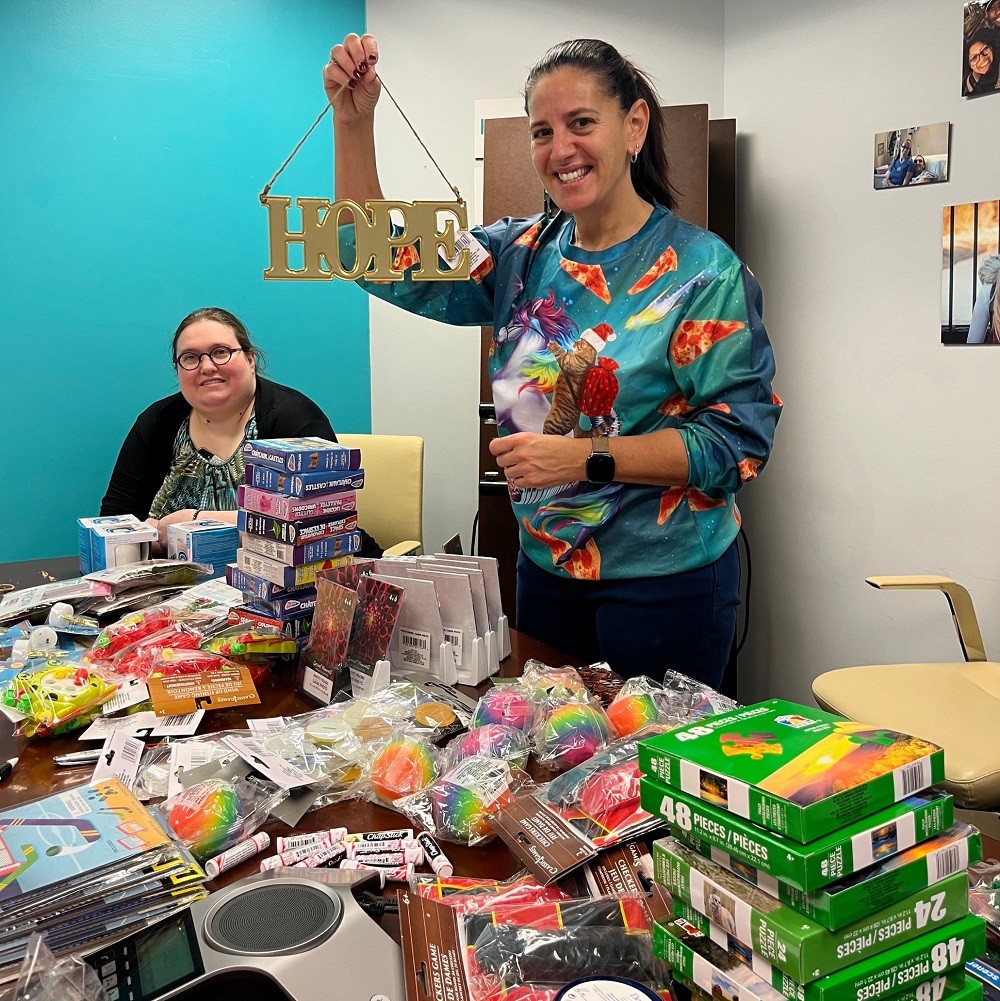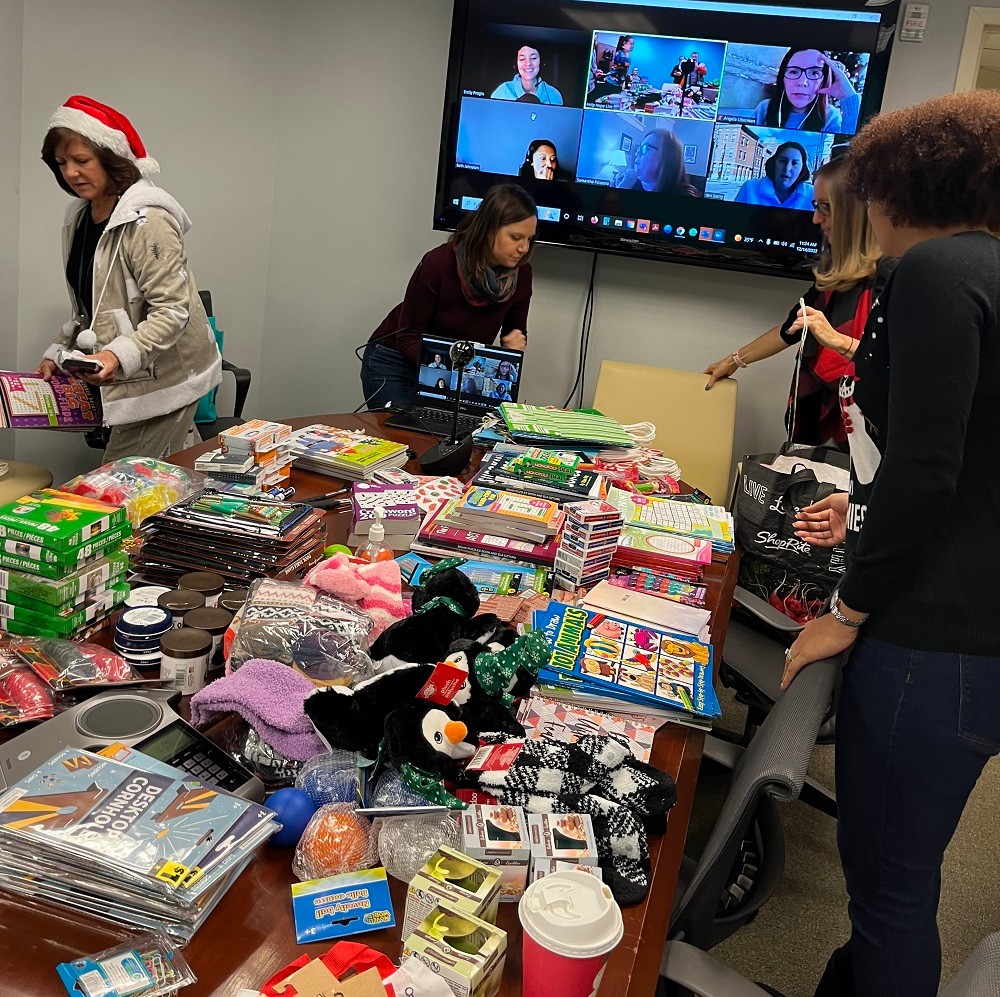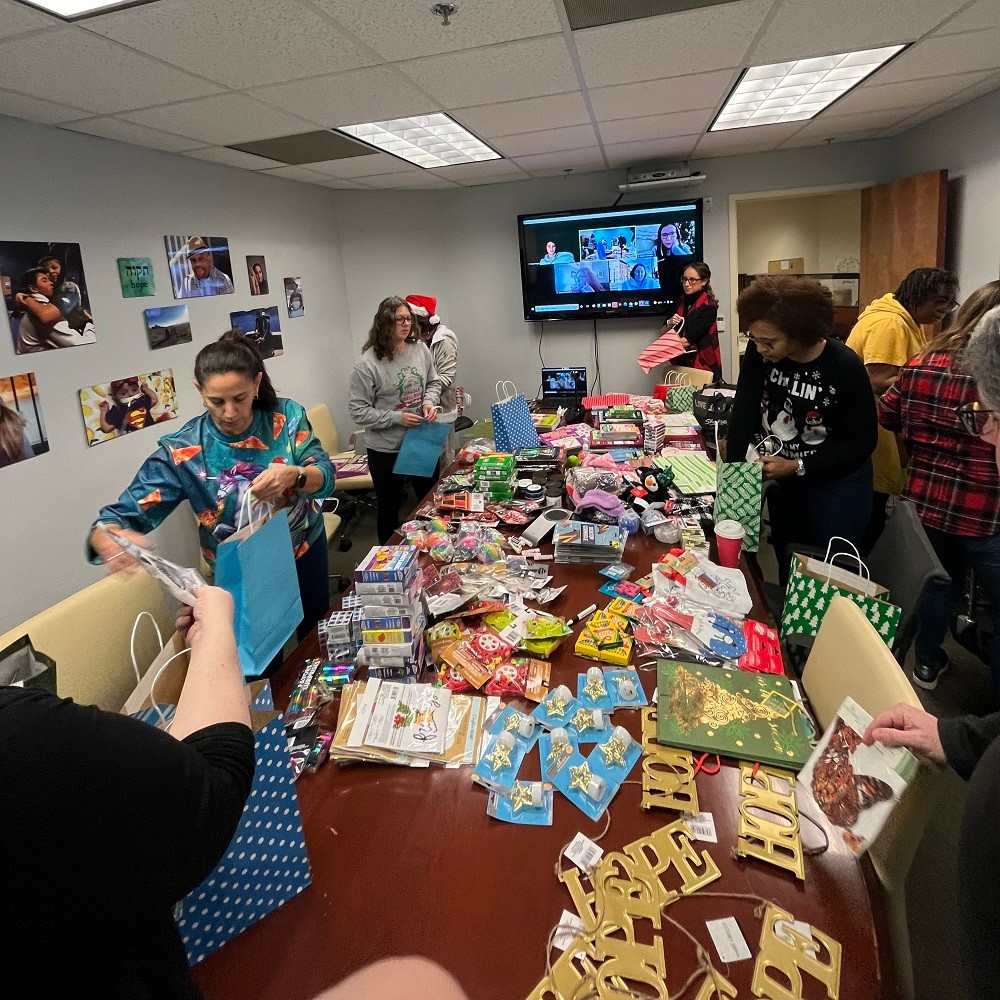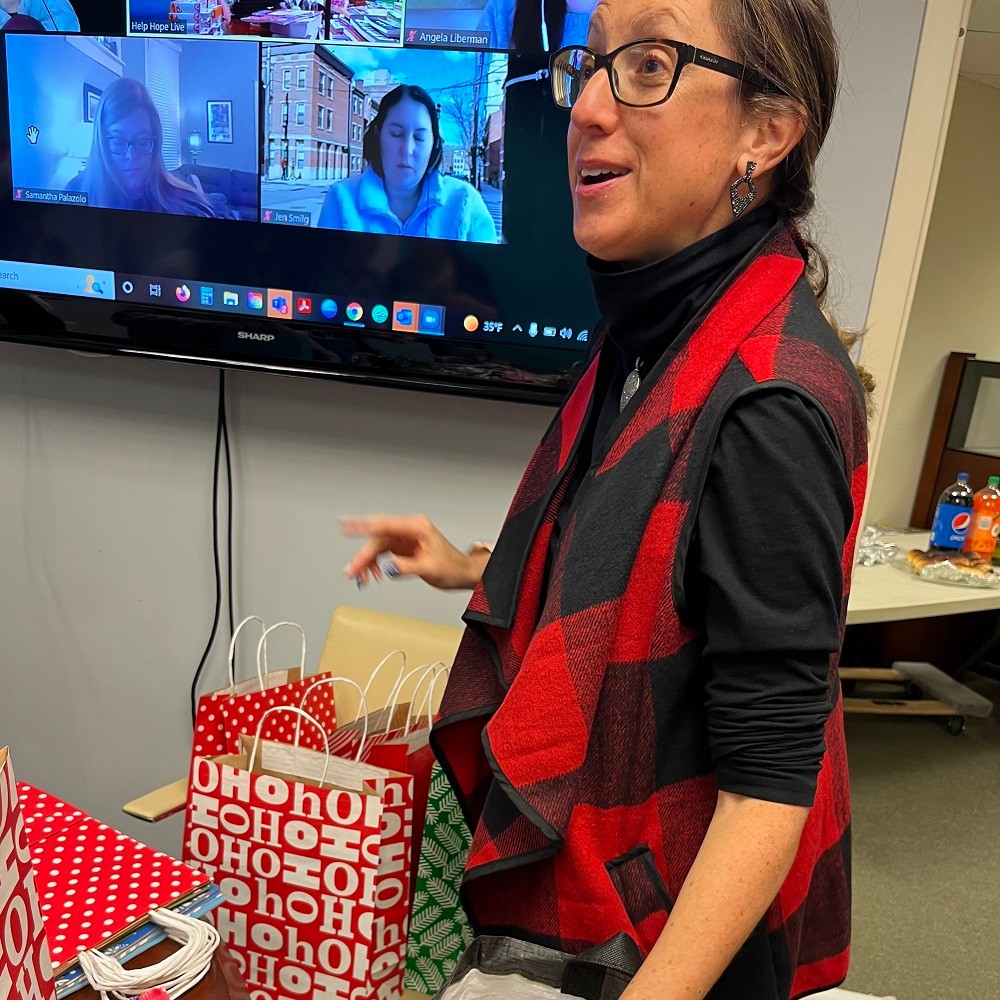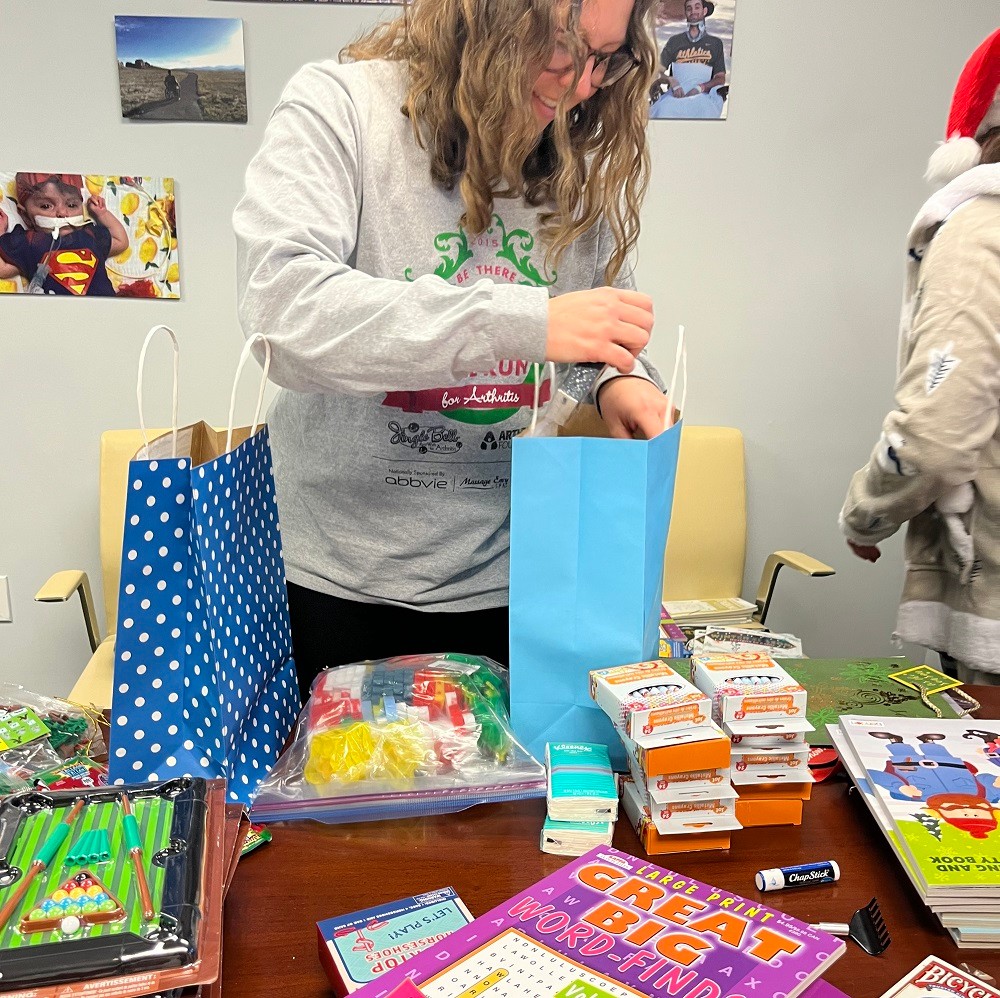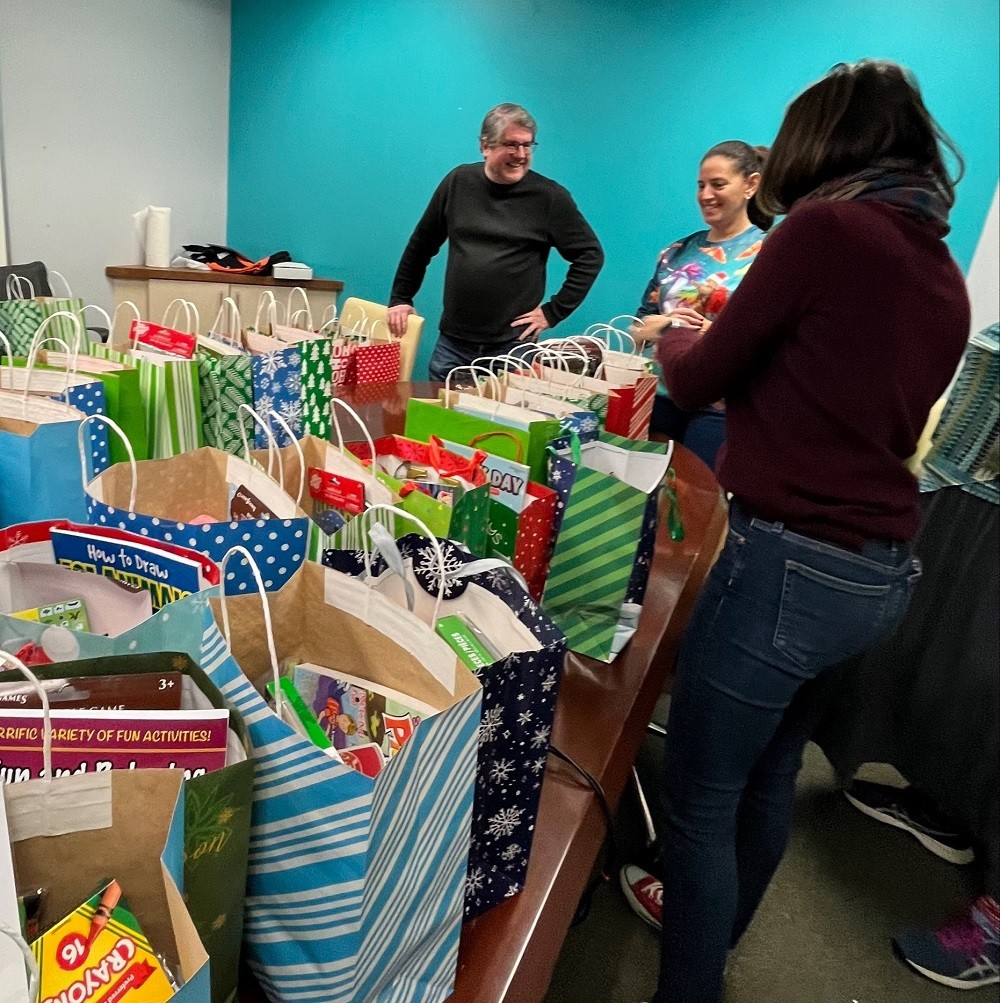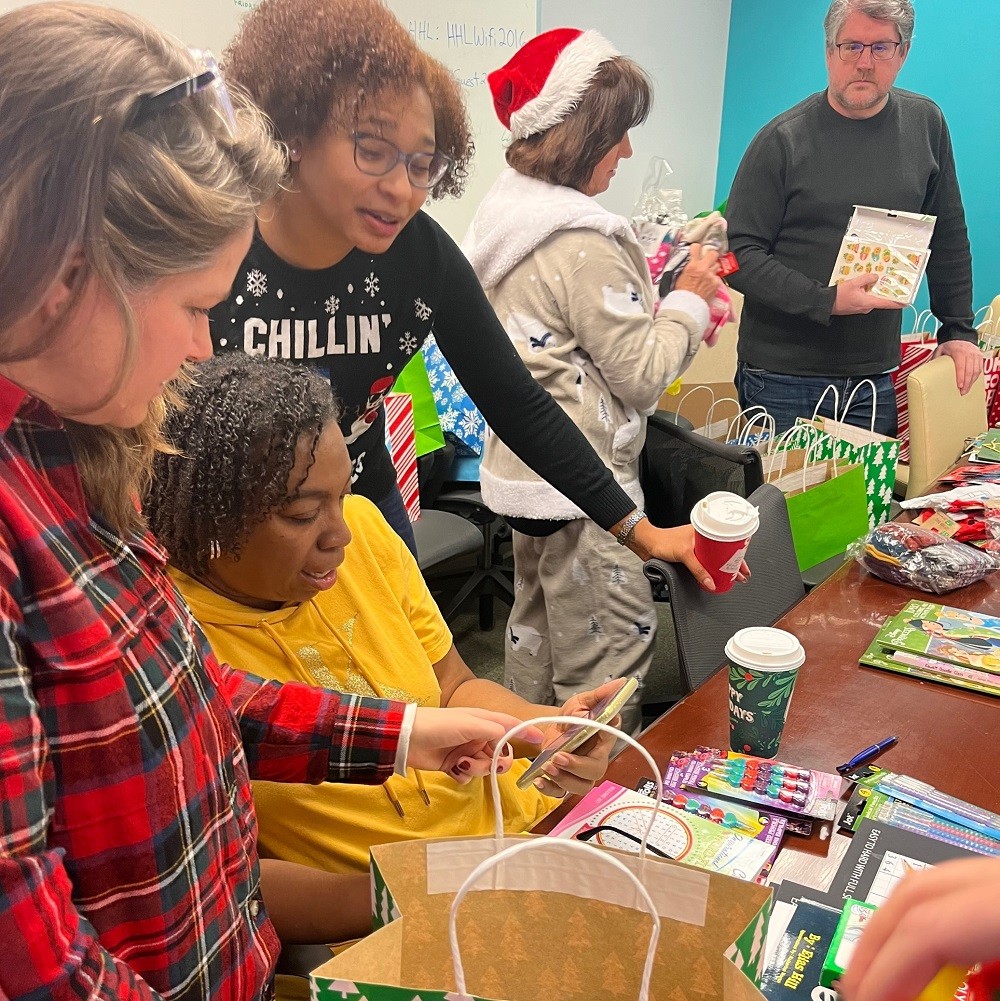 Next, it's time to get the pros involved. We celebrate some of our close connections with local organizations and industry professionals as we usher our Bags of Hope safely into the hands of local patients and families.
This year, we allied with our Board Chair Ron Siggs at Magee Rehabilitation and with heart failure/transplant social worker Deb Gordon, MSW, LSCW, at Hospital of the University of Pennsylvania (HUP).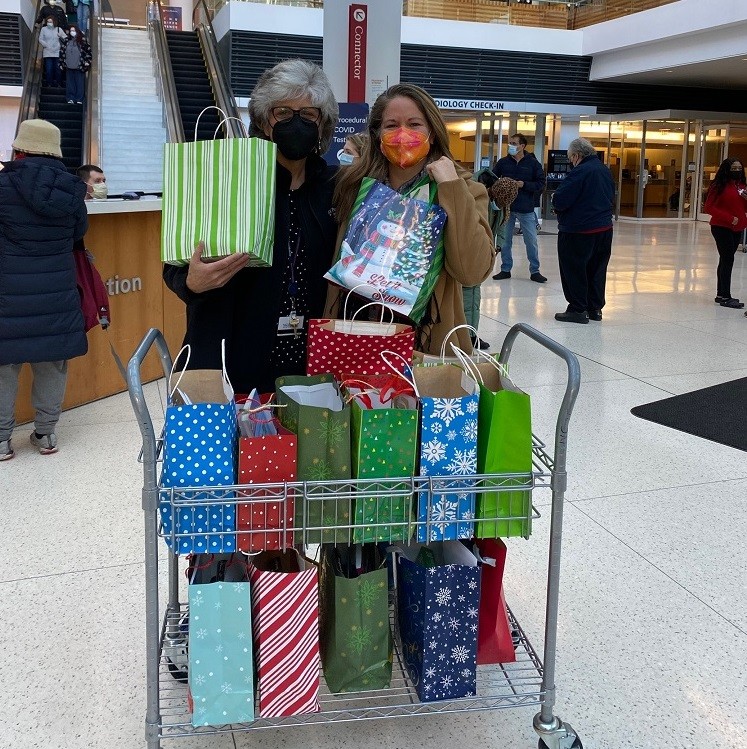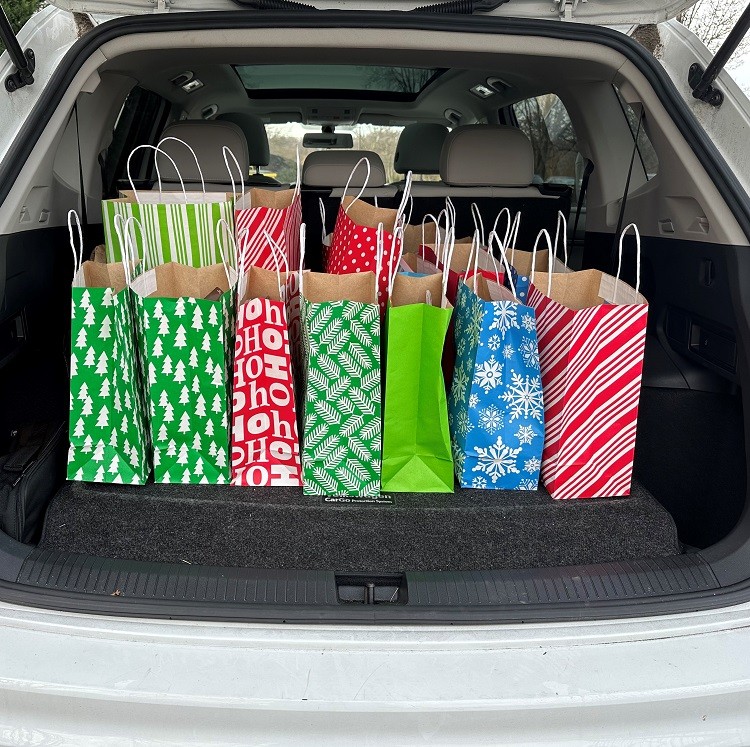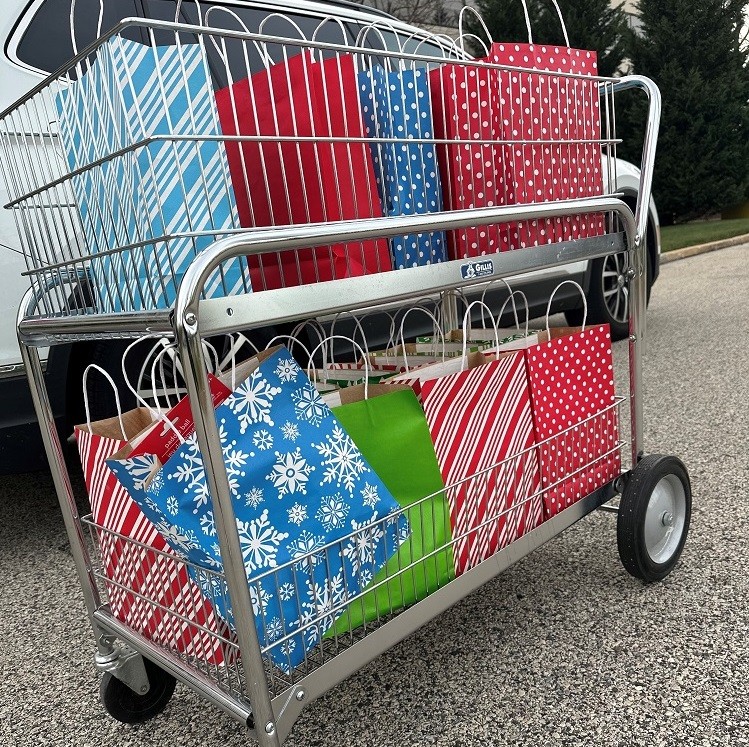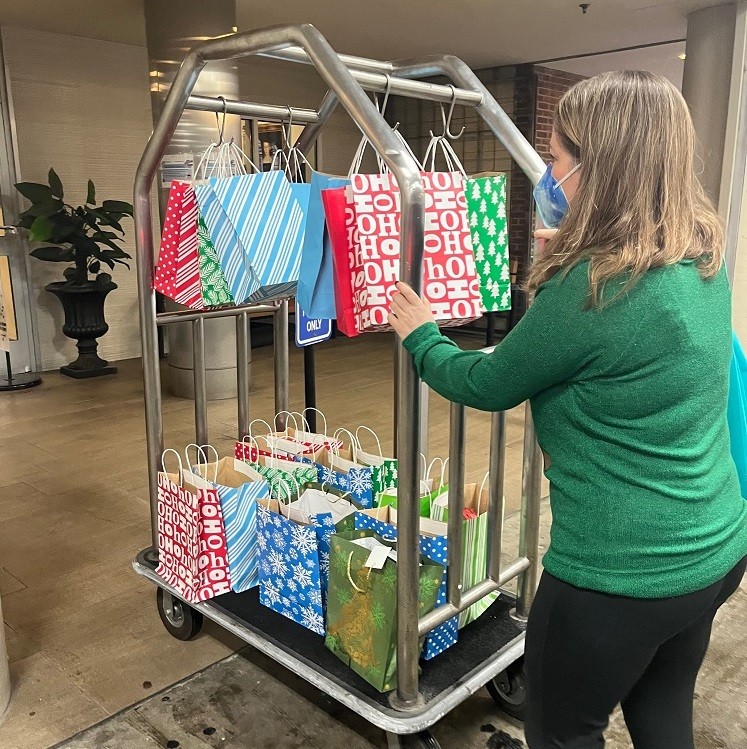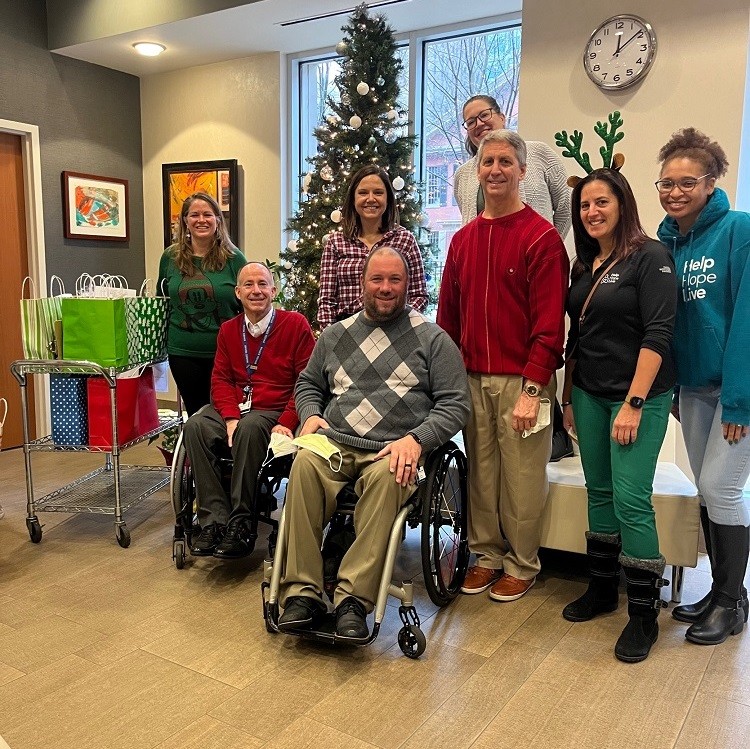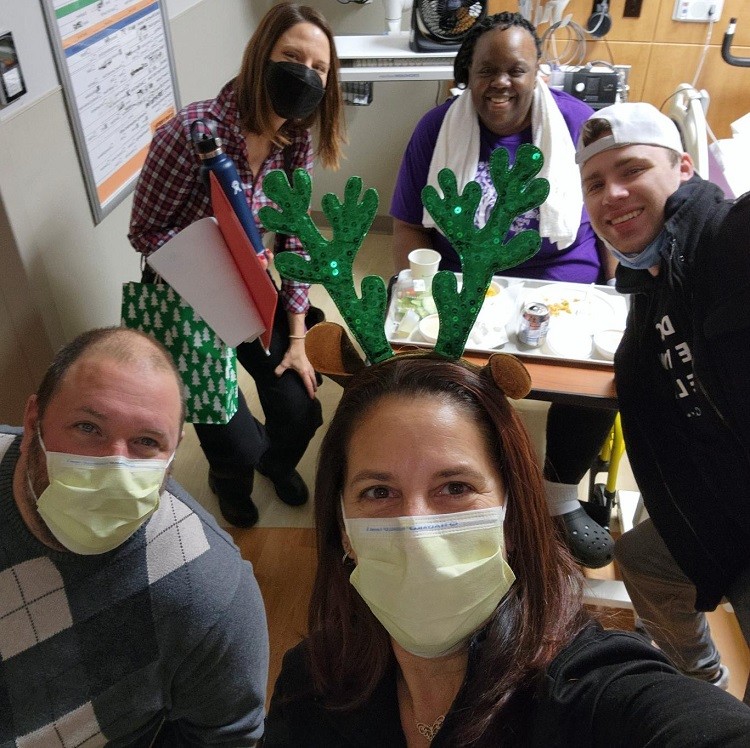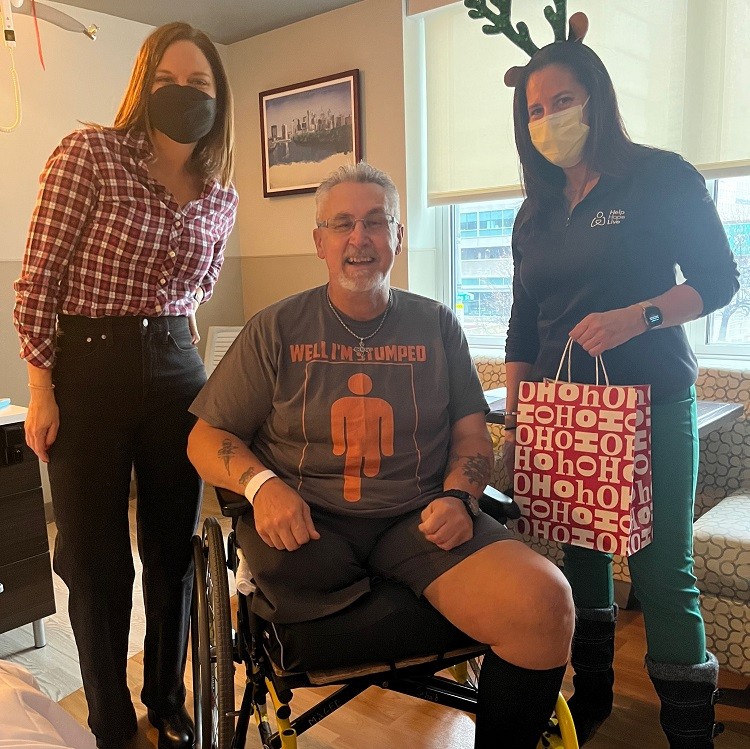 Every year, a few special moments from the Bags of Hope experience end up connecting us deeply with the spirit of this annual tradition. Here's one standout moment from 2022.
"I have worked with Ava for over 20 years at HUP. Her daughter, Kenya, joined the waiting list for a kidney for six years," Deb Gordon explained:
"This past week, she received a successful kidney transplant! They loved the Bags of Hope support from Hep Hope Live."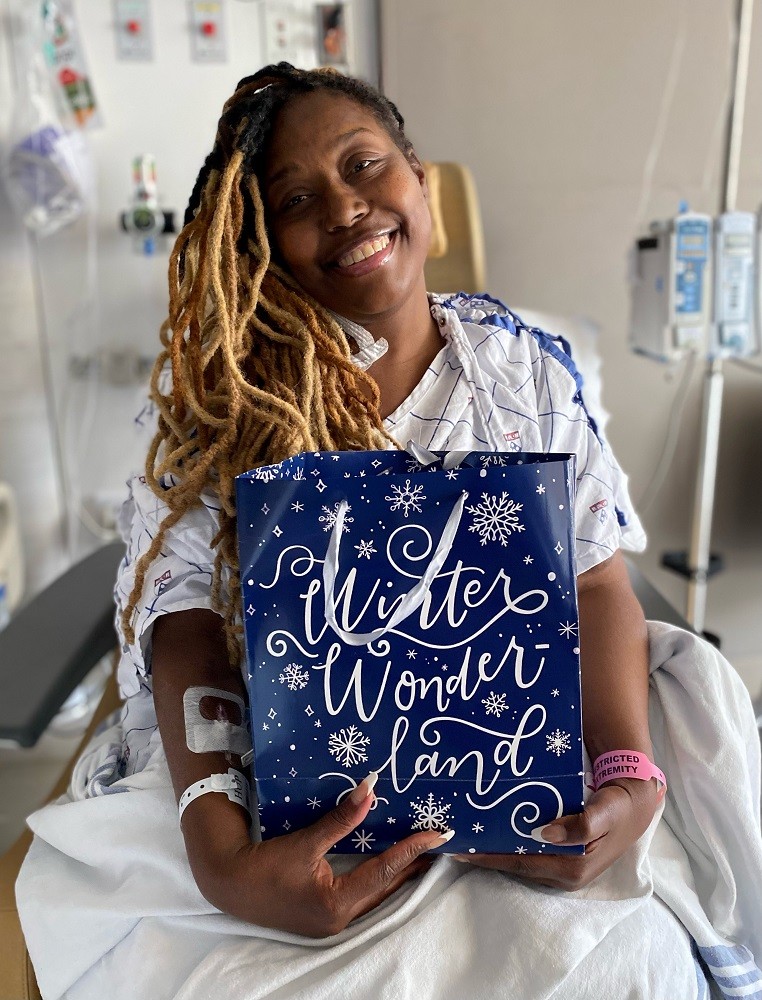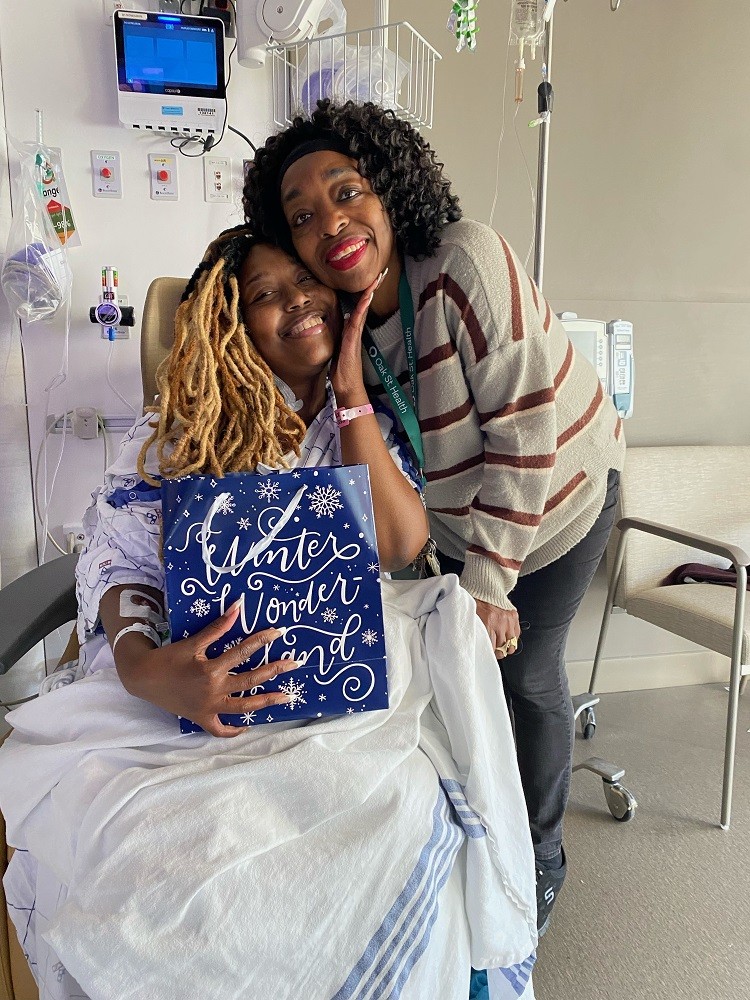 A few soundbites from our team capture just how much holiday spirit we managed to activate in a few short days of deliveries:
"Today was amazing."

"So thankful to be part of Help Hope Live."

"Beautiful facilities and people."

"It was such a great experience delivering these Bags of Hope."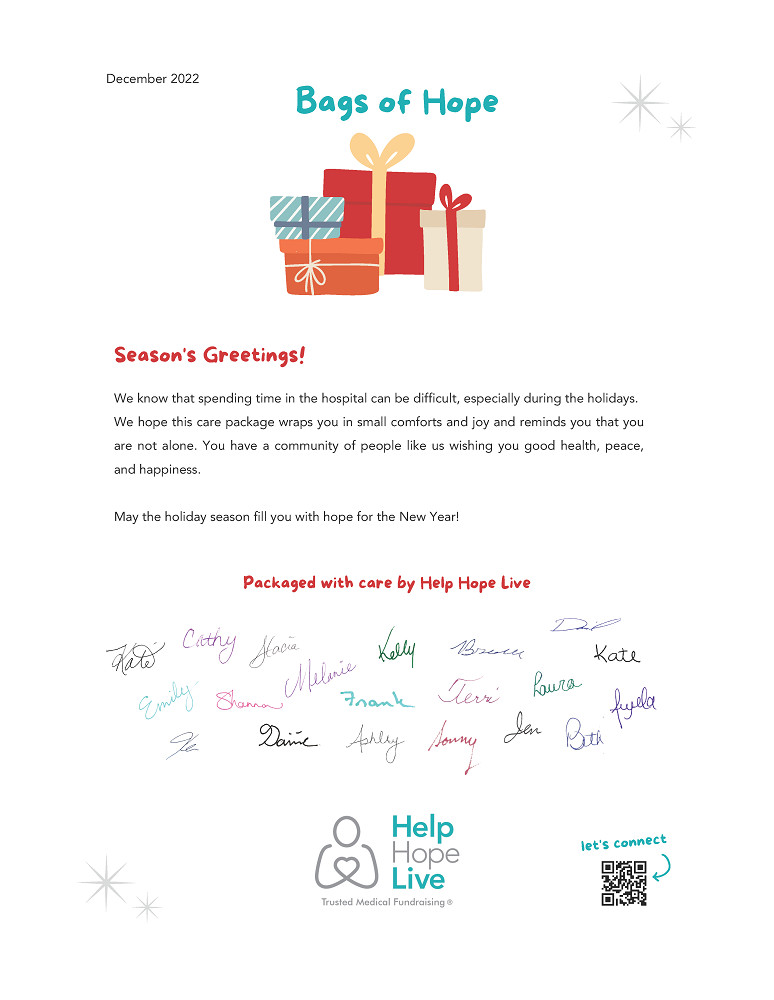 Thank You!
Your support allows us to strengthen and expand our nonprofit mission year after year. It's a joy and privilege to be able to continue to do the work we do – whether we're providing trusted medical fundraising on a national scale or gestures of hope right here in our backyard.
Thank you for giving our nonprofit and our caring team another year of hope and impact!
Written by Emily Progin