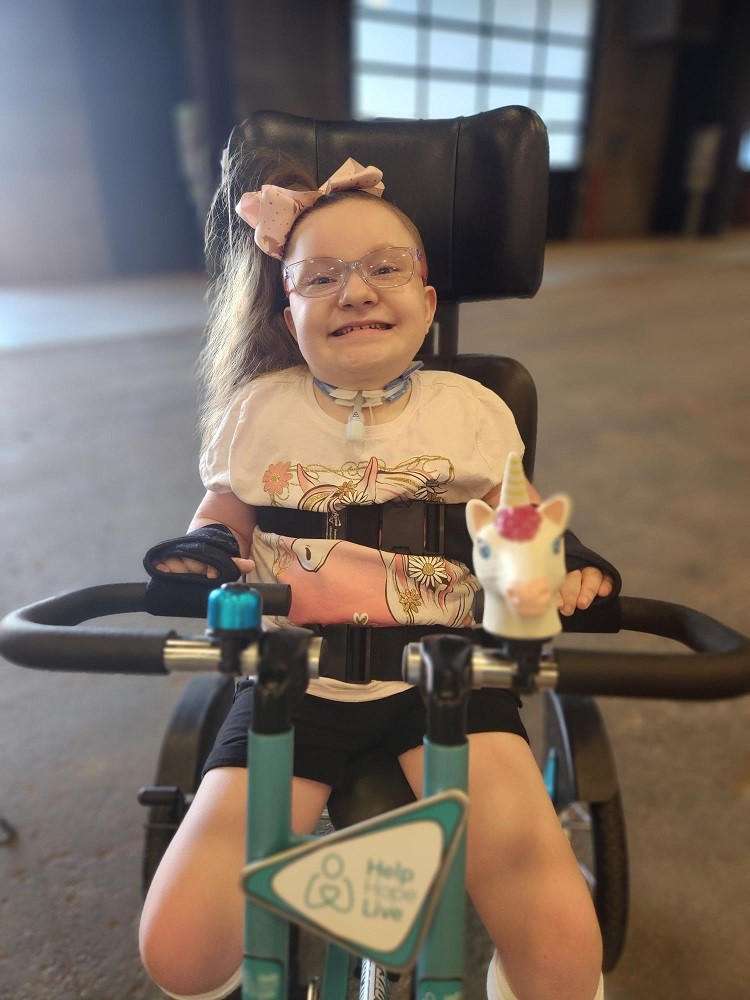 Thanks to support from generous local partners like the Rosenblatt Foundation and the Flyers Alumni Association, our adaptive bike giveaways are always joyful and moving moments.
Our bike surprise for Brooklyn this month at Abilities Expo Phoenix was even more memorable than usual.
8-year-old Brooklyn Lindholm has been living with paralysis since a rare virus attacked her spinal cord at 15 months.
There's a reason why this bike giveaway was so special to Brooklyn and her family: Brooklyn was able to ride the custom-made bike on her own and without assistance.
Take a look:
"Mom cried with shock she was so amazed."
Brooklyn faces daily challenges with health and mobility. For the benefit of herself and her caregivers, ensuring maximum independence in the future is a major goal, necessitating home health supplies and consistent physical therapy.
Amid these complex medical needs, it was truly breathtaking to see Brooklyn experience simple and uncomplicated movement, freedom, and joy.
For kids like Brooklyn, these bikes are often life-enhancing and health-boosting, enabling consistent exercise, outdoor access, community engagement, and so much more – but insurance almost never assists with the cost, leaving families on the hook for more than they can cover without help.
Thanks to a grant from the Rosenblatt Foundation, her new bike from Freedom Concepts is one-of-a-kind and tailored to her unique needs.
"She is a light wherever she goes and draws people close to her. She fights every single day of her life to be here."
Executive Director Kelly L Green and Jen Smilg from our Client Services department were there to witness the magic in-person as they brought our trusted medical fundraising to the enthusiastic crowd at Abilities Expo Phoenix.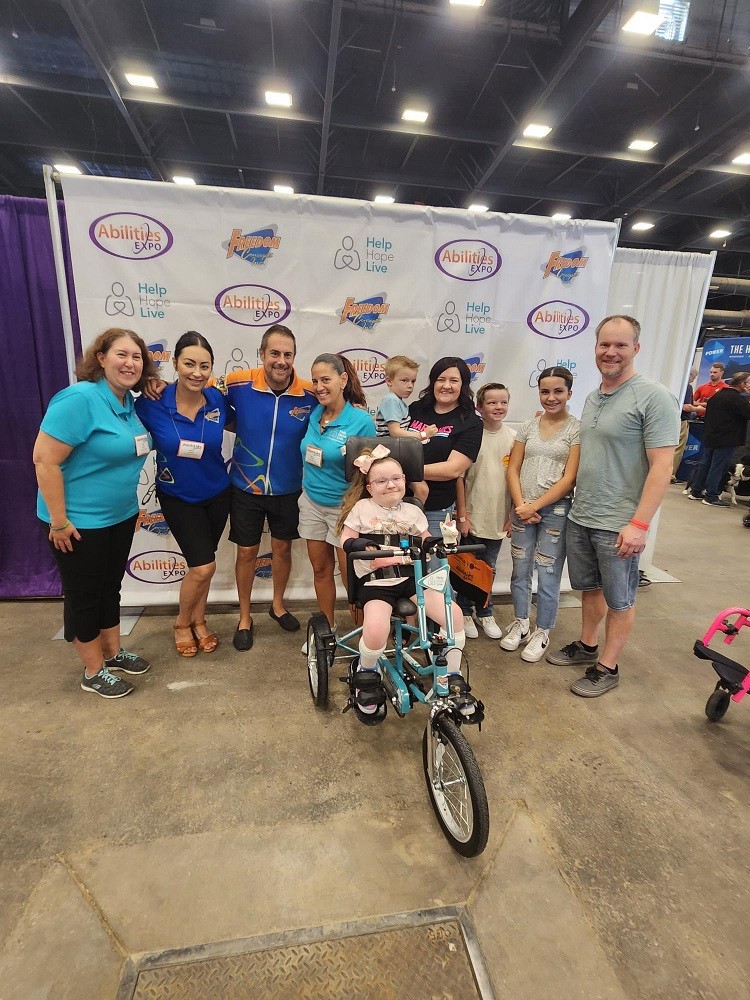 Written by Emily Progin