This summer, blow bubbles to raise hope!
ICYMI on social media, we're launching a new campaign in honor of our 35th anniversary…and we want you to be part of it!
Introducing Bubble Break

Like a bubble, life is beautiful – but fragile. With a little support, bubbles can rise, float above obstacles, and soar to new heights.
We know from our 35 years of service that hope and community support can lift individuals facing a medical crisis to new heights, too, and help them overcome obstacles to care.
In honor of our 35th anniversary, we are asking members of our Help Hope Live family to take a 5-minute Bubble Break to recognize that #LifeIsFragile and celebrate the power of hope and community.
Helping us introduce our Bubble Break campaign to the world are celebrities like Super Bowl champion Stefen Wisniewski, the cast of Good Morning America, and celebrity chef Robert Irvine, to name a few.
Visit bubblebreak.net for more details and read on below to learn how you can get involved right now.
#LifeIsFragile ... But Hope & Community Support Make All the Difference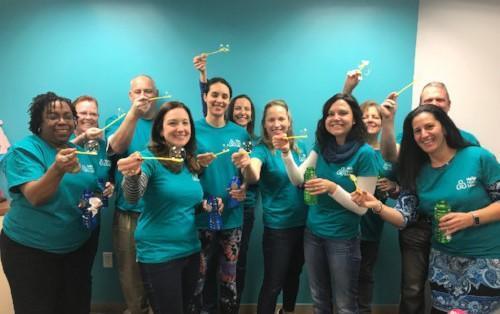 Since 1983, Help Hope Live has helped unite communities to raise more than $131 million to help families in medical crisis afford the care they need to heal, live, and thrive. As a result, we've seen more than:
-3,900 patients receive a lifesaving transplant;
-1,300 people reclaim their mobility and independence after a catastrophic injury or illness; and
-Thousands of families rediscover hope.
Thank you for celebrating our 35th birthday with your Bubble Break! We hope you'll watch the fun unfold by following us on Twitter, Instagram, and Facebook.
Written by Emily Progin