This eblast went out to Help Hope Live clients and team members in July. Missed it? Sign up to receive about one email per month from Help Hope Live with important announcements, good news updates, and fundraising tips. On our homepage, scroll down and tap Sign Up at the bottom of the page.
Bubbles and Breakthroughs
If you've been following us on social media, you already know we're bubbling over with excitement about our 35th-anniversary campaign Bubble Break! Our goal is to get 35,000 people blowing bubbles to raise funds and awareness to help our nonprofit reach more families in need!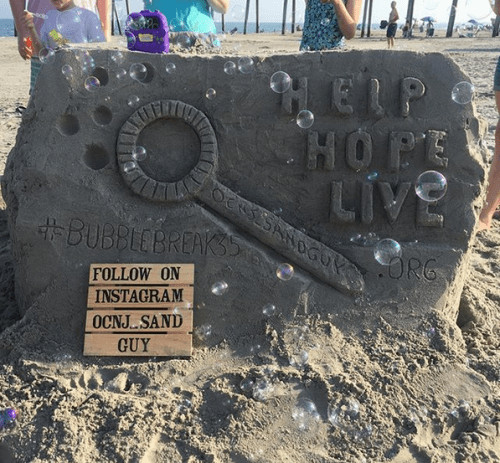 Like Bubbles, We Rise
This is our nonprofit's 35th year of service. Together, we can continue to place medical care within reach, provide hope at a time of overwhelming need, and help families rise above life's obstacles to heal, live, and thrive. Here's to another 35 years of help and hope!
Written by Emily Progin