Last week, we got to participate in our 9th adaptive bike giveaway with the Philadelphia Flyers Alumni Association through the Every Child Deserves a Bike partnership.
Cadence "Cadie" Ivey is a seven-year-old living with cerebral palsy. Though she was born healthy, when she was two weeks old, doctors found that Cadie had experienced non-accidental head trauma that resulted in her diagnosis.
Cadie was placed in a supportive care facility. Just before she turned four, she was adopted by the Ivey family to start a new life filled with a fresh infusion of support, care, safety, and love.
Cadie lives with multiple day-to-day impacts of cerebral palsy, including challenges with health, breathing, communication, and mobility. She uses a wheelchair for mobility and requires a little help from her loving caregivers to perform day-to-day activities.
As her family explains on her Campaign Page:
"Cadie is happiest when she is moving."
That's where we stepped in. Through our partnership, we were able to surprise Cadie and her family with a customized adaptive bike from Freedom Concepts that will keep her in motion.
"Cadence and her family were overwhelmed with gratitude," said our Executive Director Kelly L Green. "Even Brad Marsh became a bit overcome with emotion at this presentation. The family's devotion and their story of determination in adopting Cadie is so heartwarming, and it was truly a beautiful night."
The local Feasterville Business Association held a golf outing to help fuel the purchase of the bike for Cadie within our partnership.
"When we brought the bike onto the stage, you could feel the awe in the room – and the moment Cadie noticed the bike, her smile and joy were evident."
Among those in attendance were two of Cadie's therapists. They spent hours explaining the therapeutic benefits of the bike for a child like Cadie.
"This bike is a game-changer for the Ivey family."
Cadie's family will continue to fundraise for Help Hope Live in their ongoing quest to provide Cadie with the independence, mobility, and freedom she deserves. When she turns 18, many of her currently-covered therapies and services will no longer be covered by insurance, and their financial needs will expand drastically to keep Cadie healthy and safe.
"We exist for families like the Iveys – for their lifetime of need."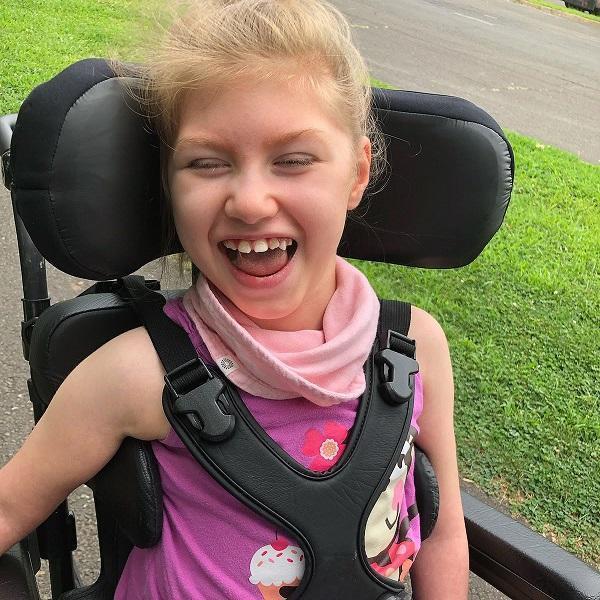 Your donations to Help Hope Live make these special partnerships and programs possible in addition to sustaining our medical fundraising mission. Thank you for supporting hope!
Written by Emily Progin