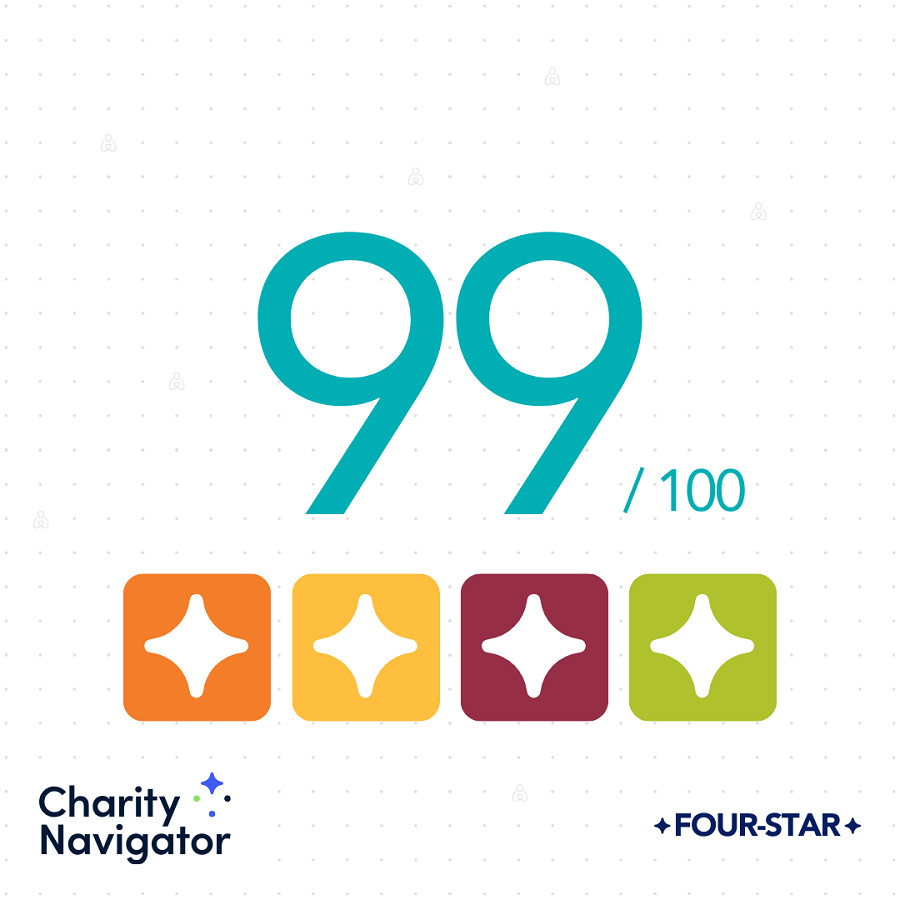 In October 2023, we were able to announce this exciting news:
Help Hope Live has earned a 99/100 score from Charity Navigator.
We also received the highest-possible four-star overall rating from the platform for the 19th year in a row.
That puts our nonprofit in the top 1% of charities in the country.
What does this rating mean about our nonprofit's operations?
As Charity Navigator puts it:
"If this organization aligns with your passions and values, you can give with confidence."
This rating means our entire community can trust that Help Hope Live:
Makes a genuine and tangible impact on the lives of clients
Uses donations responsibly to contribute to that impact
Operates with financial efficiency, sustainability, and trust
Commits to strong governance and policies to preserve the mission
Builds a connected community and culture around the mission
What does this rating mean for clients and supporters?
Individuals and families can seek out medical fundraising from Help Hope Live knowing that they are putting their trust in a reputable and responsible nonprofit that positively impacts the lives of clients.
Highly rated charities like Help Hope Live represent strong choices for donors who want their charitable donation to make a difference in supporting a cause that is important to them.
When they give to Help Hope Live, donors and supporters can do so with full confidence that funds will be managed responsibly and make a tangible impact in the lives of real individuals.
Why does it matter that Help Hope Live is a nonprofit?
Our nonprofit status is a significant and unique advantage to both our medical fundraising clients and their communities of support.
To learn why, click here.
What is a Charity Navigator rating?
Since 2001, Charity Navigator has helped donors to make informative charity giving decisions by creating an objective, analytical platform for rating nonprofits' stability, efficiency, and sustainability.
Charity Navigator offers a star rating out of four stars and a more granular rating out of 100.
Charity Navigator only reviews 501(c)(3) nonprofits with their star rating system, which means any nonprofit like ours with a Charity Navigator star rating can accept tax-deductible donations from supporters.
Written by Emily Progin