We're thrilled to share that for the 17th year in a row, Help Hope Live has earned a four-star rating from Charity Navigator. Less than 1% of all charities can claim this distinction.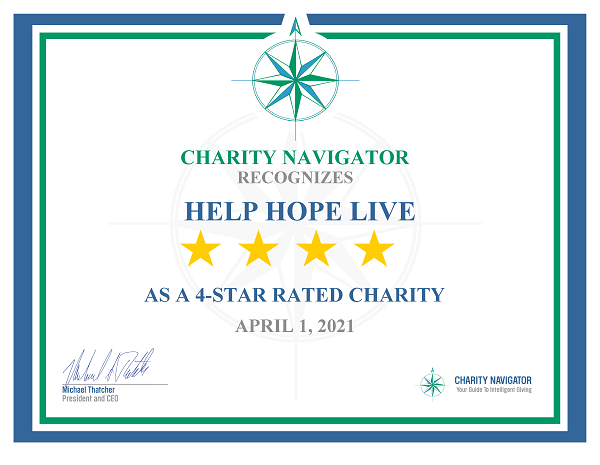 What does this rating mean for Help Hope Live campaigns?
Help Hope Live campaign supporters can donate with full confidence knowing that each campaign is backed by a 4-star-rated nonprofit. Funds will always be responsibly managed and go where they are needed the most.
Click here to learn why our nonprofit status is so important for clients and their communities.
Written by Emily Progin