Diabetes Financial Assistance
Our nonprofit can provide financial assistance through fundraising to help people living with diabetes pay for daily care and equipment.
What Is Diabetes?
People living with diabetes often must deal with the burden of finding diabetes financial assistance. They experience increased sugar (glucose) in their bloodstream. Causes vary by type, but whether you are living with type 1 or type 2 diabetes, your body is not correctly processing glucose. This leads to excess sugar in your body, and although glucose is an important fuel for your body's muscle and organs, too much results in significant health care issues.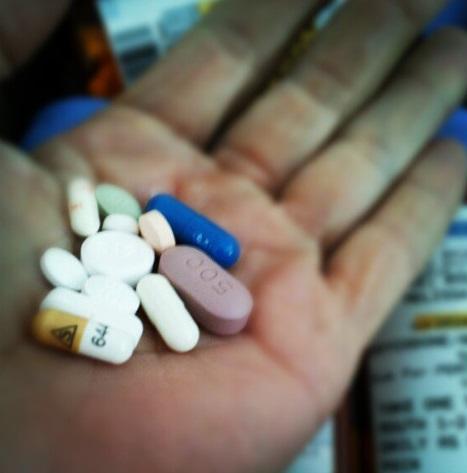 The three primary types of diabetes are as follows:
Type 1 Diabetes (T1D): According to the CDC, T1D accounts for approximately 5-10% of diabetes cases. Children, teenagers, and young adults are most-commonly diagnosed with T1D. With this type, the body produces little or no insulin and an individual must rely on daily insulin therapy.
Type 2 Diabetes (T2D): The American Diabetes Association, or ADA, states that T2D "is the most common form of diabetes—and it means that your body doesn't use insulin properly. And while some people can control their blood sugar levels with healthy eating and exercise, others may need medication or insulin to help manage it." This type accounts for an average of 90-95% of diabetes diagnoses.
Gestational Diabetes: Gestational diabetes occurs when an expectant mother develops insulin resistance and requires supplemental insulin to compensate and maintain normal blood sugar levels. Per the CDC, on average 2-10% of U.S. pregnancies are impacted by gestational diabetes, and approximately 50% develop type 2 diabetes after giving birth.
In more rare instances, individuals may develop the below types of diabetes:
Additionally, individuals can be classified as having prediabetes when blood sugar levels are higher than normal but not yet high enough to be diagnosed as diabetes. The label of prediabetes will ideally result in the delivery of patient education and corresponding lifestyle changes to help avoid the onset of diabetes.
How Do Doctors Determine if You Have Diabetes?
For type 1 or type 2 diabetes, there are tests that will determine the presence of the illness very quickly. These tests include:
Fasting blood sugar test
Random blood sugar test
Oral glucose tolerance test
If type 1 diabetes is suspected, there will be a byproduct in your urine indicating that your body is not correctly utilizing glucose for energy and is developing energy from your muscle and fat tissue. With the type 1 test comes a test for autoantibodies, which are destructive immune system cells connected with type 1 diabetes.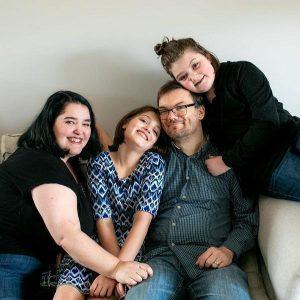 Treatments and Health Care for Type 1 and Type 2 Diabetes
Living with diabetes requires extreme vigilance. Maintaining a healthy diet and weight while participating in a regular exercise routine is critical for both types. Treatment for diabetes may involve insulin injections, carb counting, and frequent blood sugar checks. More advanced ways to monitor and treat diabetes include insulin pumps and CGMs (continuous glucose monitors).
CGMs serve as an alternate method to test blood glucose levels. The primary difference is that CGMs test continuously day and night, alerting a patient in real-time when levels are out-of-range. This can be especially helpful if blood sugar levels have been challenging to regulate. Although several systems are on the market, for the purpose of illustration, the Dexcom G6 model costs $6,000 per year, or $500 per month, without insurance. For a stable patient, insurance many deny coverage for a CGM as an unnecessary device.
In 2016, an artificial pancreas device system was first approved for use by T1D patients. This device, otherwise known "as a 'closed loop system' essentially combines a CGM, insulin pump, and glucose meter within one device and "closely mimics the glucose regulation function of a healthy pancreas."
Although system costs vary depending on the type and manufacturer, there are also annual equipment and supply expenses. For example, "the Medtronic 670G system is between $7,000 to $8,000. But with insurance coverage, most patients pay just over $1,000 to initially get on the system, and then must pay for pump and CGM supplies on an ongoing basis. The annual cost of the CGM transmitter is $699, and sensors run from $50 to $75, depending on the amount purchased."
What Is the Overall Cost of Diabetes?
According to the CDC, "diabetes is the most expensive chronic condition in our nation."
$1 out of every $4 in US health care costs is spent on caring for people with diabetes.
$237 billion is spent each year on direct medical costs and another $90 billion on reduced productivity.
The total economic cost of diabetes rose 60% from 2007 to 2017.
61% of diabetes costs are for people 65 years or older.
48% to 64% of lifetime medical costs for a person with diabetes are for complications related to diabetes, such as heart disease and stroke.
The cost of diabetes medication can vary depending on your condition. It often ranges from $700 to $4 monthly. Below is a chart of some of the most common medications for diabetes and their monthly costs.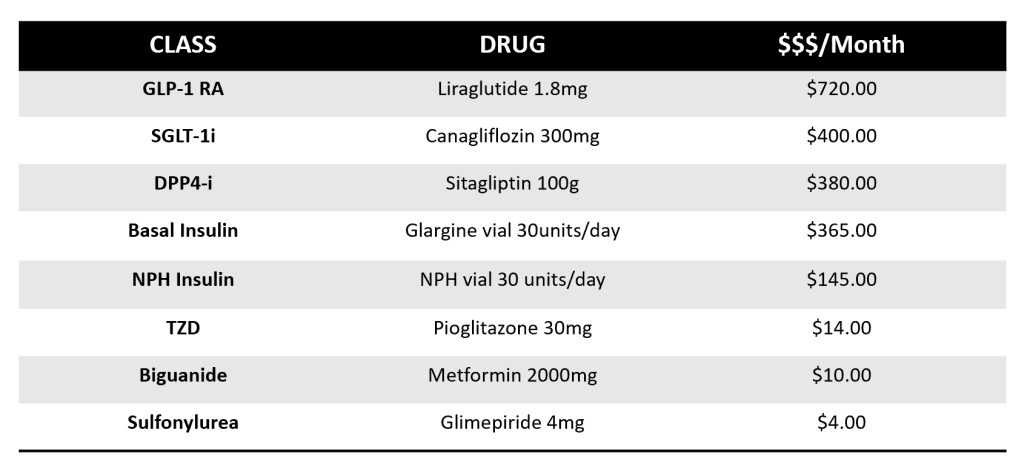 Finding Diabetes Financial Assistance
Hearing that a family member has developed diabetes can be a startling revelation. You can be overwhelmed with fear, doubt, and worry. Just remember that they're certainly not alone – and neither are you.
While the costs associated with diabetes treatment will vary depending on situation, the expenses can be considerable. Help Hope Live is your resource for community-based fundraising to assist with the unmet medical expenses and related costs that can result from living with diabetes.
Financial Assistance for Type 1 Diabetes
Even with health insurance, type 1 diabetes costs can be expensive. The cost of diabetes in the US in 2017 alone was $327 billion, which is up by more than $80 billion from 2012. Having additional funding can help pay for expenses that insurance may not cover. Fundraising for type 1 diabetes can be difficult but Help Hope Live's platform was created to support financial assistance for type 1 diabetes beyond normal funding sources. Start a fundraising profile today!
Financial Assistance for Type 2 Diabetes
Crowdfunding for type 2 diabetes can help you quickly and easily raise the money you need to pay for life-saving diabetes treatments, equipment, and supplies. Try out Help Hope Live's medical fundraising platform to help support your financial needs for type 2 diabetes.
Turn to Help Hope Live for Diabetes Financial Assistance
Establishing greater support for diabetes patients is part of Help Hope Live's mission. Through community-based fundraising, our nonprofit organization is dedicated to helping those in need to raise funds for medical costs associated with managing daily life with diabetes and the treatment of diabetes complications.
If you need financial assistance for diabetes expenses, fundraising may be a helpful pathway. Fundraising with Help Hope Live can help you cover expenses such as:
Health insurance premiums, deductibles, and co-payments
Medications
Travel expenses for treatment
Relocation or moving expenses related to the diagnosis (such as in the case of moving to be closer to a hospital for treatment or a pancreas transplant)
Temporary housing due to relocation
Mileage, tolls, and parking fees for visits to a hospital
Specialized wheelchairs and other durable medical equipment
Specially equipped vans and durable medical equipment
Home health care services
How Does Diabetes Fundraising Work?
The fundraising process with our nonprofit starts with a few simple steps:
Complete a short campaign request at helphopelive.org/get-started/apply
We will contact you if community-based fundraising is a possible option
You'll be paired with a Client Services Coordinator
Your Coordinator will provide you with one-on-one fundraising help, including personalized materials and guidance on how to rally your community, share your story on social media, reach out to the press, plan in-person or virtual fundraising events, and much more
How Is Help Hope Live Different from GoFundMe?
Help Hope Live differs from GoFundMe by:
Verifying your medical need for complete donor confidence
Enabling donations that are tax-deductible
Providing one-on-one fundraising help
Managing all funds raised to protect your state-based benefits (funds raised are not considered personal income/assets to you)
Paying bills directly, allowing you to focus on treatment and recovery
We are a nonprofit with more than four decades of fundraising experience and a 4-star Charity Navigator rating.
Does Community-Based Fundraising Work?
Here is a Help Hope Live diabetes fundraiser success story:


"I am so thankful."
Help Hope Live client John Wilson received a pancreas transplant in February 2020 that cured his type 1 diabetes. He has raised over $6,000 to assist with uncovered medical expenses and sustain the gift of new life.
MOST COMMON DIABETES EXPENSES
Medications
Health insurance premiums
Specialized equipment
Travel expenses
RESOURCES
Ready to Get Started?
If you choose to fundraise with our nonprofit, here's how the process will look:
1. APPLY for assistance
2. YOU'LL BE PAIRED with a Client Services Coordinator
3. YOUR COORDINATOR will provide you with one-on-one fundraising help, including personalized fundraising materials and guidance on how to rally your community, share your story on social media, reach out to the press, plan in-person or virtual fundraising events, and more.
Need Other Financial Help Options?
For alternatives to fundraising, you can find information on a variety of other financial assistance options. Please view our Catastrophic Illness Resource Directory for insight into sources of direct financial aid, support groups, and other resources for diabetes patients and their families.