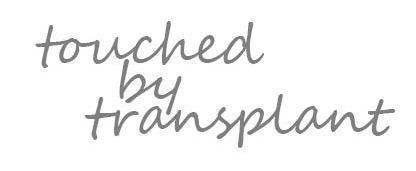 When Doug was diagnosed with chronic myelogenous leukemia, his family jumped in with their most positive attitudes and prepared for a winning battle. In desperate need of a bone marrow transplant, his family all got tested with no luck. But luckily, in December 2012 Doug and his family received the news of a perfect match and a willing donor – an anonymous man ready to save the life of another he had never met. With the gracious support of people near and far, Doug made it through a successful transplant and is now working towards recovery.
•••
Bill was placed on the heart transplant list in 1985. After two false alarms, Bill received his gift of life just a few months later. Thanks to the selfless gift from a family who was grieving the loss of their 19-year-old son, Bill was able to live 27 more years. He was there to see all three of his sons graduate, marry and have grandchildren. He lived his life hopeful that the donor's family would be proud of what he was able to do with the extra time given him by their son's generous gift.
•••
Gary had finally found Glenda, the woman of his dreams, and they were happily married for only two years when Glenda was diagnosed with Stage 4 primary biliary cirrhosis, an autoimmune disease of the liver. After years of staving off the disease with medication, doctors decided a transplant was the only cure. The operation was a success, and throughout the entire process Gary and Glenda found comfort in friends and family members who wished them well and volunteered to help out in any way they could. "The support was almost overwhelming," Gary recalls. Now, Glenda is completely healed and healthy, and she and Gary can continue to live their happy lives together with their children and grandchildren.
•••
When Paula was rushed to the hospital the Saturday after Thanksgiving in 2005, doctors assumed she was just suffering from pneumonia and an exacerbation of her COPD. But one hospital transfer, one medically-induced light coma, and one six-week coma later, doctors said her only hope was a bilateral lung transplant. Her wishes came true in 2010 when she had a successful transplant at Duke University—so successful that she was out of the hospital and walking just 12 days after her surgery. With the gift of her new lungs, Paula's been given a new lease on life; now she's out to experience all she can and will never take another day for granted.
•••
Leslie was a mother of three and an ER nurse who was well versed on the subject of organ transplantation. But her familiarity with organ donations hit home when doctors told her that she would need a heart transplant. Leslie spent 93 days waiting on a new heart, continuing to work and care for her family the whole time. But on that 93rd day, her good news finally came. After a successful transplant, she plans to spend more time with her kids and realizes that most people aren't quite so lucky. "I'm sure several other people died waiting for their own heart; and if only more people would have been donors on that day, there would be more great stories like mine."
•••
These lives and many others have been touched by transplant. The transplant waiting list grows longer and longer, and there aren't enough donors to come close to meeting the need. In honor of Donate Life Month, you can help us raise awareness and encourage more people to register as organ and marrow donors. Becoming a donor is a selfless gesture that lets you give the greatest gift possible – the gift of life.
Reflecting on her transplant, Paula said, "I'm deeply and eternally grateful for the chance to really LIVE again and thankful for the gift of life." Leslie had similar thoughts, noting, "There will never be enough words of gratitude to the wonderful family who donated this heart to me… their loved one will continue to live on inside me."
Gary and his wife Glenda never knew their donor, but they have a deep respect and enduring gratitude toward this individual that is perfectly summarized by an excerpt from a poem Gary wrote after his wife's transplant:
You chose to be an organ donor,
Your choice means more to
Sons and Daughters,
Brothers and Sisters,
Mothers and Fathers,
Then you could have ever dreamed.
To read all of the "Touched by Transplant" stories, visit our website.
Written by Emily Progin