April is one of our favorite months of the year. Donate Life Month is when we come together to celebrate the exceptional impact of the gift of life through transplantation.
Learn why and how we celebrate Donate Life Month in this blog post.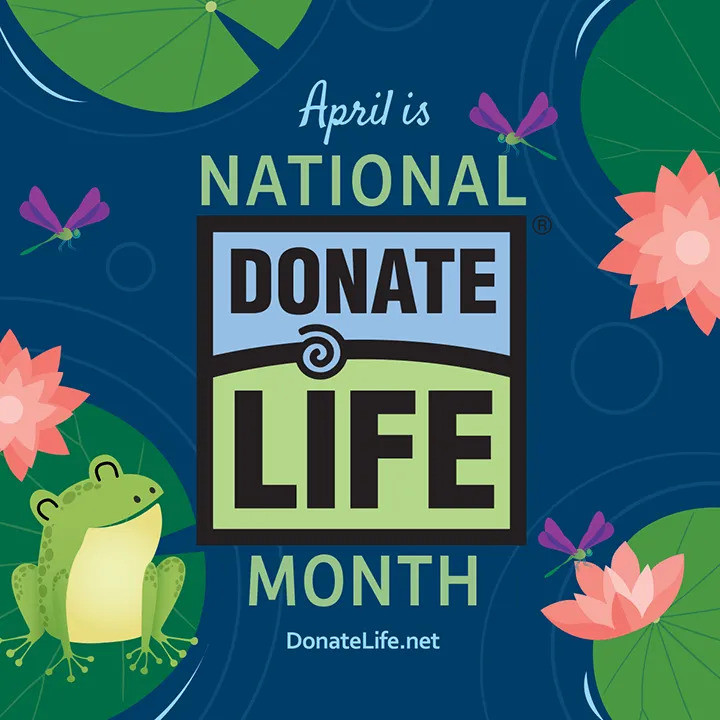 What Is Donate Life Month?
Established by Donate Life America, Donate Life Month is an annual awareness observation that runs throughout the month of April. Donate Life Month raises awareness of the impact of transplantation and celebrates transplant recipients and organ donors.
Donate Life Month has several important goals, including:
Celebrating new horizons and second chances made possible through the gift of life
Honoring both living and deceased organ donors and their families
Encouraging people to register as organ donors or consider living donation through education and awareness
Recognizing the medical professionals and caregivers who are an integral part of the transplant journey
Donate Life Month 2023 Theme
Each year, Donate Life America chooses a symbolic theme for Donate Life Month. The 2023 theme for Donate Life Month is inspired by nature: the vision of a pond overflowing with life during the springtime.
"Frogs (and toads!) are a sign of healing and renewal, and water lilies represent hope."
The visual of a flourishing natural ecosystem helps to remind us that for hope to bloom through the gift of life, we all need to play a part—from the active participants on the surface to the deep roots of strength and nourishment hidden beneath the surface.
Together, we can grow, renew, replenish, and flourish.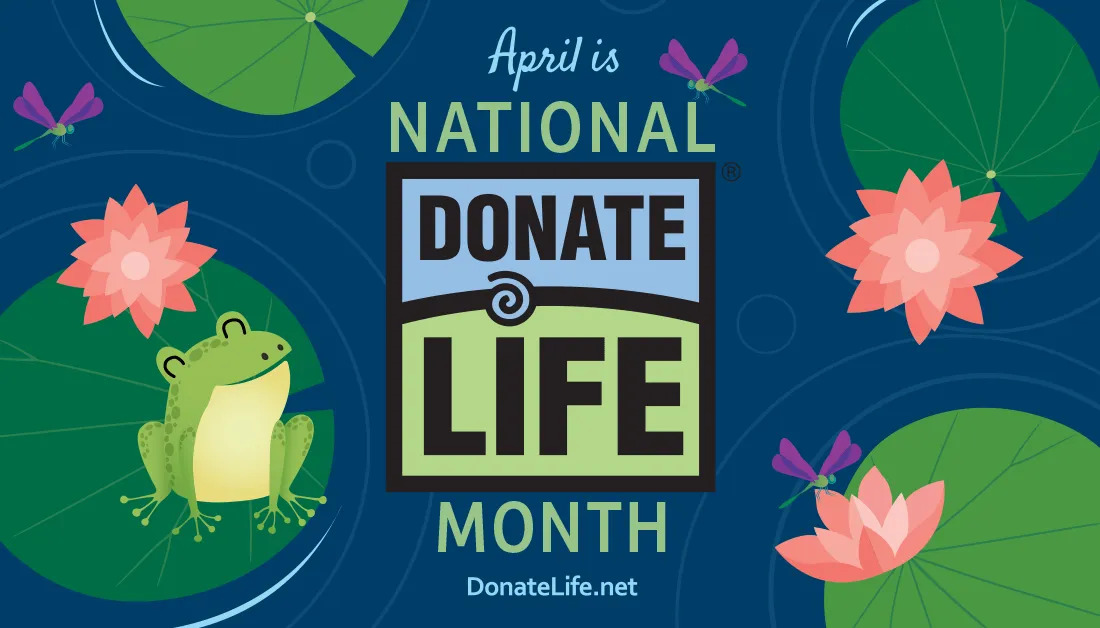 White House Proclamation
The White House releases a Donate Life Month proclamation each year. A few highlights from 2023:
More than 400,000 Americans in every corner of our country are alive today thanks to the tremendous generosity and courage of organ donors.

We encourage everyone to follow their lead and register as an organ, eye, tissue, or bone marrow donor, bringing hope and healing to so many others.

Just one person can save up to 8 lives through organ donation after they die and improve another 75 lives through eye and tissue donation.
The proclamation references a few planned administration actions to address transplant-related medical costs:
We have acted to extend Medicare coverage of vital drugs for kidney transplant patients.

My Administration is working across the board to support organ donation and to make sure living donors and recipients have the affordable health care and prescription drug coverage they need before and after a transplant and throughout their lives.
The proclamation also mentions the planned overhaul of organ allocation systems for greater equity:
We launched the Organ Procurement and Transplantation Network (OPTN) Modernization Initiative to better serve the needs of patients and families across the country.

We have published data on organ donors, organ procurements, transplant waitlists, and transplant recipients.

We are committed to a modernized OPTN that is transparent, accountable, and equitable.

Touched by Transplant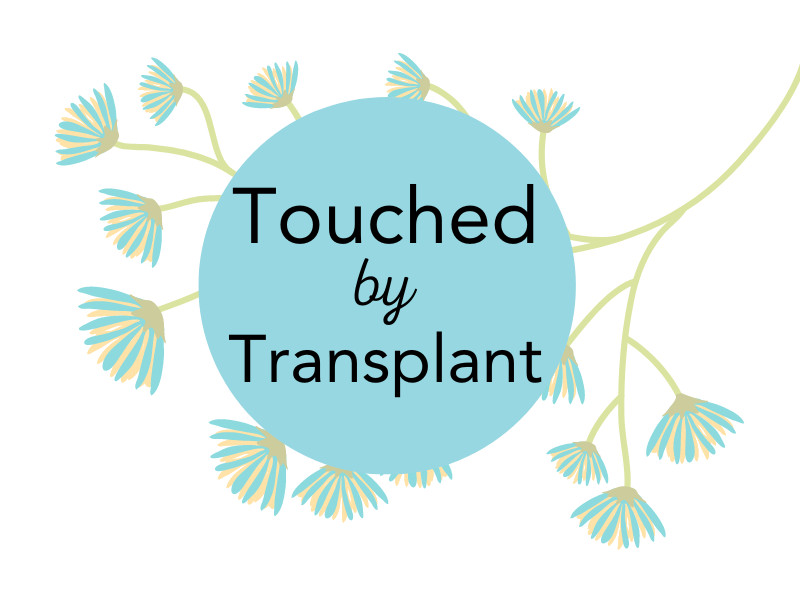 Our Touched by Transplant series amplifies and spotlights the transplant experience with firsthand stories from caregivers, medical professionals, candidates, recipients, and donor families.

Transplant Fundraising: Our Roots Go Deep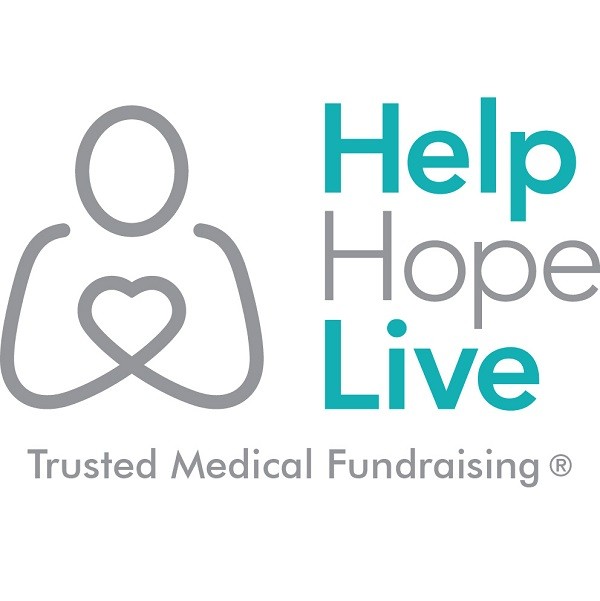 The gift of life is a source of hope and health for thousands of Help Hope Live clients, who turn to us for trusted medical fundraising. We are a nourishing part of the transplant ecosystem for these families, who may be facing overwhelming out-of-pocket expenses to bring the gift of life within reach.
Throughout Donate Life Month and all year long, Help Hope Live is here to be a source of guidance, expertise, and compassionate support to transplant patients and their communities at every stage of their journey.

Learn & Connect: Where to Go from Here
Learn about common out-of-pocket costs related to the transplant journey. For insights on the costs associated with a specific transplant, choose an organ type on this page.
To access our transplant fundraising support for yourself or someone else, apply today.
Looking for other transplant resources, including sources of grants and financial aid? Download our comprehensive and hand-vetted Transplant Resource Directory.
Written by Emily Progin